Tuesday 18th September 2018 by Vane Núñez in Accessories, Apple.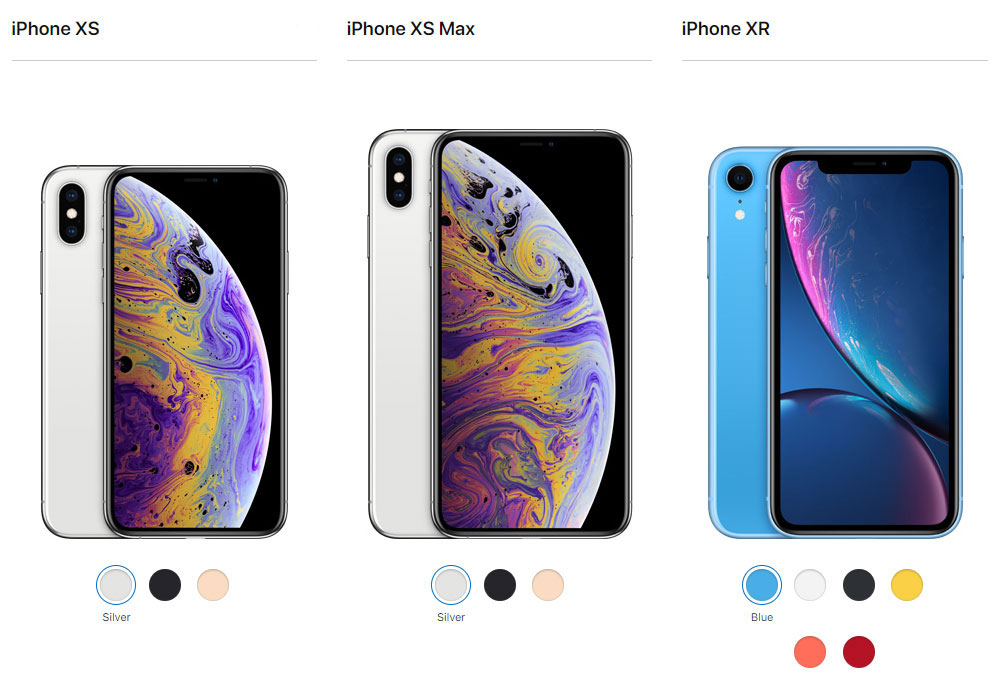 iPhone XS
The first thing you will notice when you admire the new selection of iPhones is the loss of the home button. Just like the iPhone X from 2017, the front of all three phones now sport a display that reaches the edges of the device – replacing the home button with simple swiping gestures. This also results in the loss of Touch ID, Apple's fingerprint setup – replaced with Face ID throughout all of the new 2018 lineup of iPhones. Simply look at your iPhone, and the phone will unlock ready for use.
The iPhone XS is the direct successor to the iPhone X, which released last year with the same 5.8″ size display, however the screen itself boasts even better support for high dynamic range and content including the premium Dolby Vision, so your video content in particular will certainly impress with a fantastic range of colours and contrast between solid blacks and bright whites. Audio has also seen a push forward, with a wider stereo sound – so your music and films, even when using the built-in speakers have more impact and increased stereo separation.
As you would expect, the processor inside the iPhone XS also sees an increase in speed. Known as the A12 Bionic processor, this new chip's CPU is up to 15% faster and up to 50% lower power compared to last year's iPhone X with a 50% faster GPU for increased graphical performance. Apple have also designed a 'Neural Engine', which is created for machine learning capabilities to make predications and learn from experiences. How this will be utilised within apps could be quite exciting and Apple are opening up the technology for those keen app developers to use. This is all aimed at creating intelligent options to make life that little bit easier, for example looking within photos and matching all pictures of dogs, using your phone's power instead of relying completely on online services.
The dual camera setup makes a return and although the specifications aren't too dissimilar to iPhone X, the processing power is the real secret sauce to all of the photography magic. Smart HDR increases the HDR capabilities of previous iPhones – providing even better contrast between extremely dark and very bright sections of a photo. Often, these two opposing areas can cause major issues for your imagery – blowing out features so they are almost unrecognisable, however this is greatly reduced with the new iPhone range.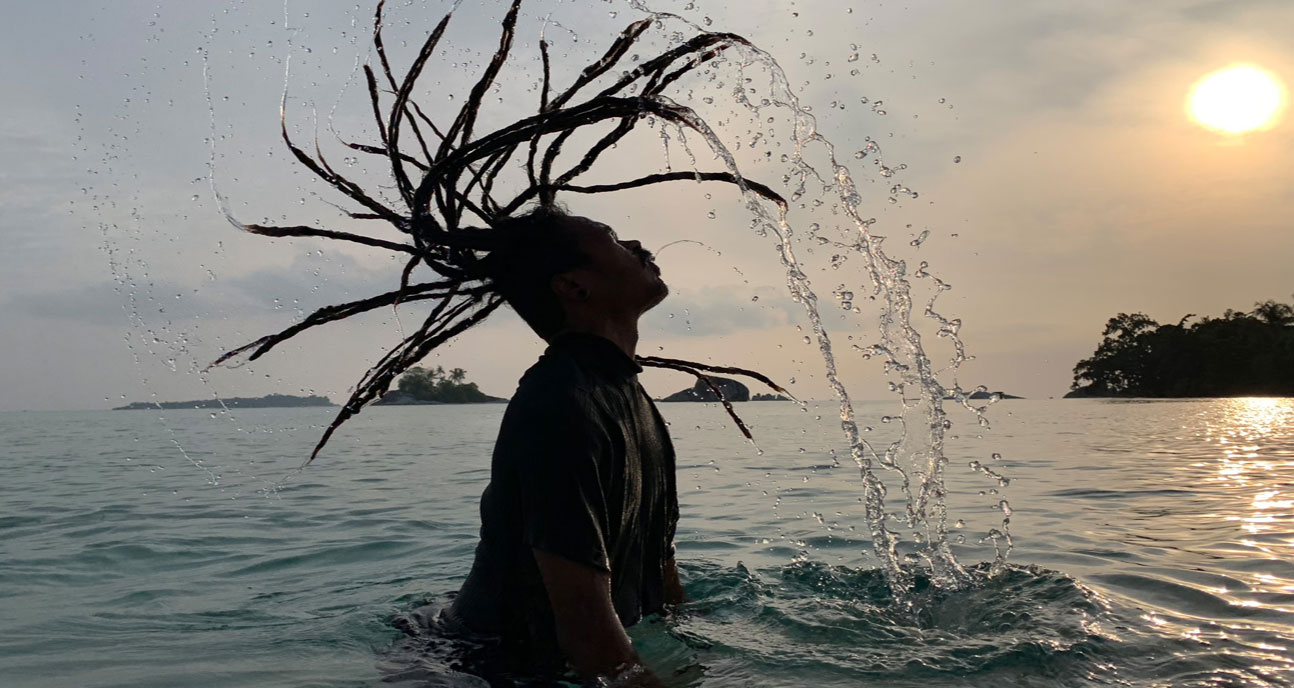 Another area that has seen improvement is the use of bokeh, or the effect of blurring the background and focusing on the individual in front of the camera. Now you can edit the blur-effect after you have captured the photo – providing for greater control of adjustments even after you have taken the shot.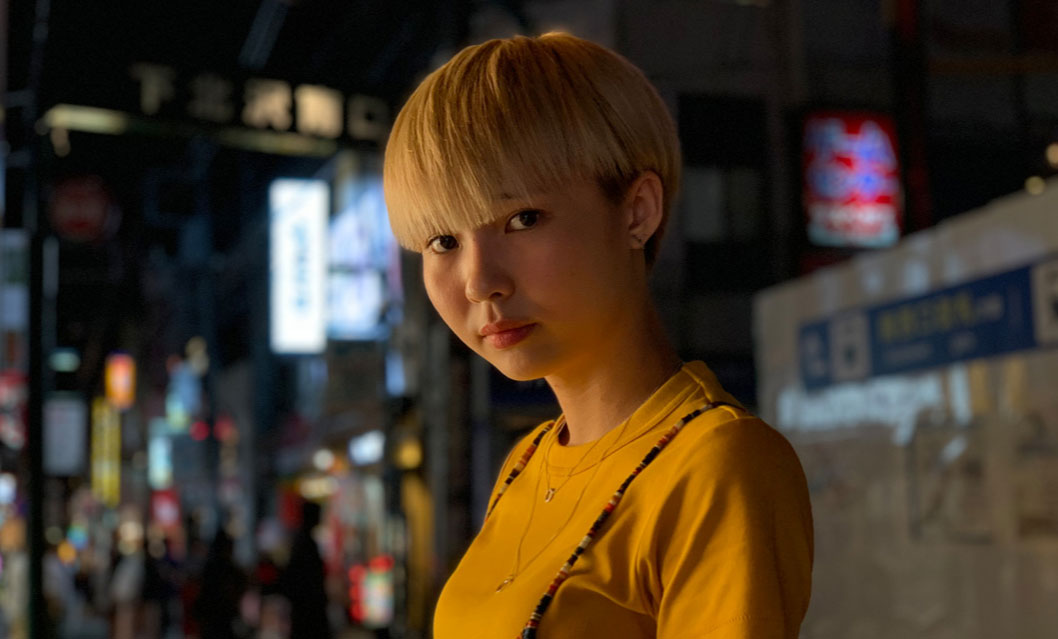 Key specifications
Display: 5.8″ Super Retina HD Display – 2436×1125-pixel resolution at 458 ppi
Rear camera: Dual 12MP wide-angle and telephoto
Front camera: 7MP TrueDepth with Face ID
A12 Bionic chip with Neural Engine
IP68 2m water resistance for up to 30 minutes
Wireless charging supported
Internal storage options: 64GB, 256GB, 512GB
Colours: Space grey, silver and gold
Pricing: Between £999 – £1349 depending on internal storage
Release date: 21st September, 2018
iPhone XS Max
Sporting all of the features of the iPhone XS, the key difference here is the screen. This phone is simply massive, well hold on let me qualify this more carefully. For those looking for a much larger screen – Apple have certainly delivered with the iPhone XS Max with a 6.5″ display, a very similar style to the iPhone XS, just on a much larger scale. Even with such a large display, the iPhone XS Max is actually slightly smaller than the iPhone 8 Plus, which only featured a 5.5″ display! Amazing what you can do when you remove bezels.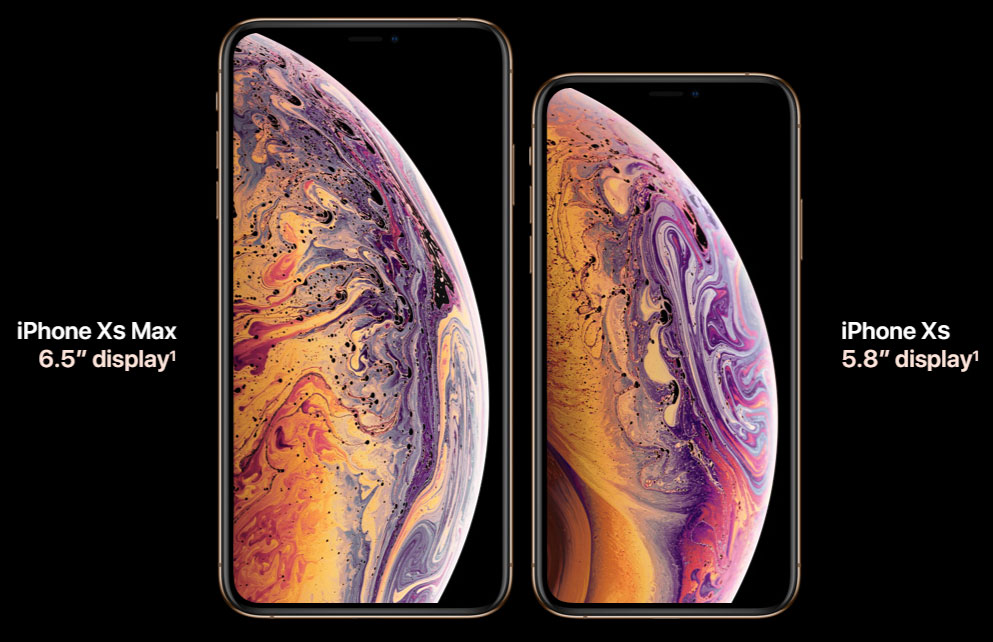 Key specifications
Display: 6.5″ Super Retina HD Display – 2688×1242-pixel resolution at 458 ppi
Rear camera: Dual 12MP wide-angle and telephoto
Front camera: 7MP TrueDepth with Face ID
A12 Bionic chip with Neural Engine
IP68 2m water resistance for up to 30 minutes
Wireless charging supported
Internal storage options: 64GB, 256GB, 512GB
Colours: Space grey, silver and gold
Pricing: Between £1099 – £1349 depending on internal storage
Release date: 21st September, 2018
View our iPhone XS Max Cases >>
iPhone XR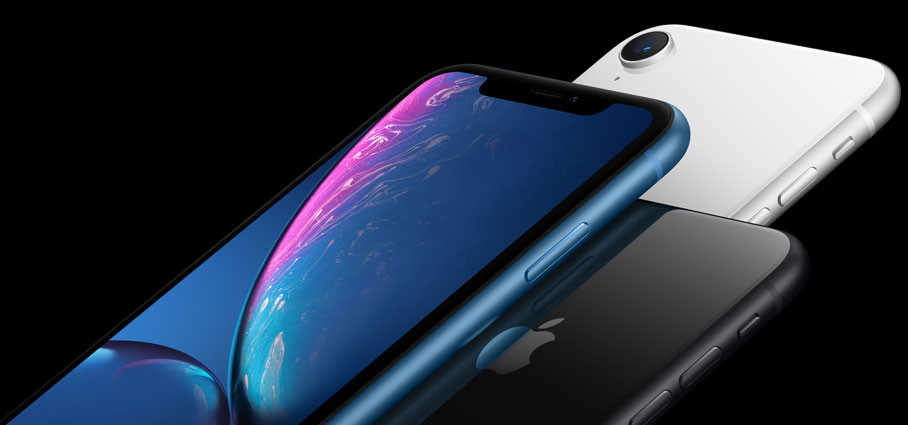 Interestingly, the iPhone XR as far as screen size goes, sits between the other two models at 6.1″, however there are key differences that set it apart from the others. Firstly, the display doesn't use the superior OLED screen technology and instead uses a more traditional LCD, although Apple are keen to point out this is the most "advanced LCD in the industry". If you have been using an iPhone 8 or any earlier iPhone, you will certainly be used to an LCD display.
The whole idea of the iPhone XR is to provide an iPhone that is more affordable, so as you would imagine a few corners have been cut to make this possible. Although the iPhone XR features the same primary 12MP camera on the rear, there is only one unlike the iPhone XS and XS Max which feature a dual camera setup. 3D Touch has been removed, replaced with holding down longer on the screen and the haptic feedback providing a similar experience. Importantly though, the power of the phone remains unchanged as the iPhone XR uses the same A12 processor the more expensive iPhones utilise.
One key difference though is the range of colours available for the iPhone XR, exclusive for this device including blue, white, black, yellow, coral and Product Red – although you will need to be patient as the phone isn't due to release until the end of October.
Key specifications
Display: 6.1″ Liquid Retina HD Display – 1792×828-pixel resolution at 326 ppi
Rear camera: single 12MP
Front camera: 7MP TrueDepth with Face ID
A12 Bionic chip with Neural Engine
IP67 1m water resistance for up to 30 minutes
Wireless charging supported
Internal storage options: 64GB, 128GB, 256GB
Colours: Blue, white, black, yellow, coral and Product Red
Pricing: Between £749 – £899 depending on internal storage
Release date: 26th October, 2018
Tuesday 12th June 2018 by Vane Núñez in Accessories, OnePlus.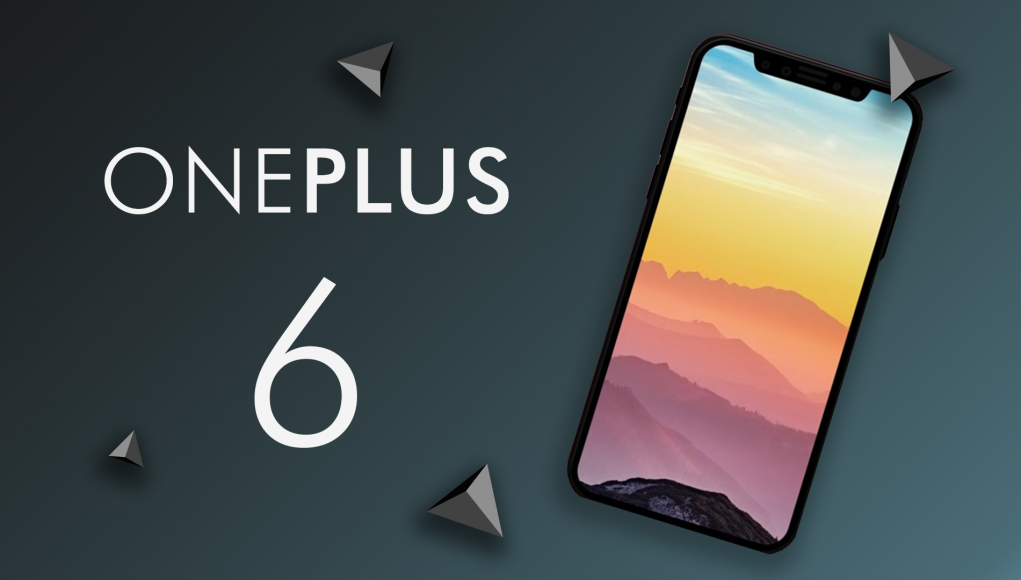 The OnePlus 6 is selling very well in US, and so we have gathered our favourite accessories for the new phone. We've rounded up 5 of our top OnePlus 6 accessory recommendations, including protective items, chargers and cables, camera accessories, audio items and many more. Let's get right into it!
---
1. Olixar Sentinel Case + Screen Protector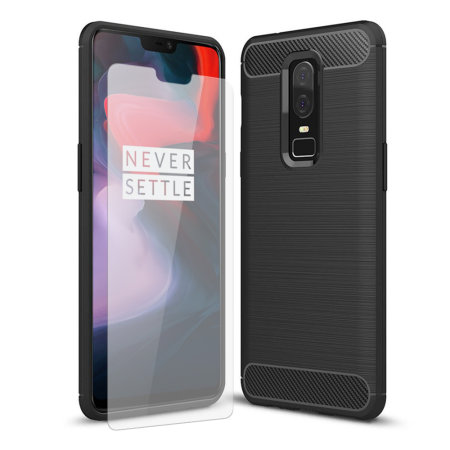 This protective combo includes a glass OnePlus 6 screen protector and TPU case that work together, providing excellent protection for the OnePlus 6 in a single box. The case has a stylish two-tone design with carbon fibre zones, making for a modern look that will match that of the OnePlus 6. Meanwhile, the glass screen protector provides long-lasting protection in an easy-to-apply package.
---
2. VoltDock USB-C charge & sync dock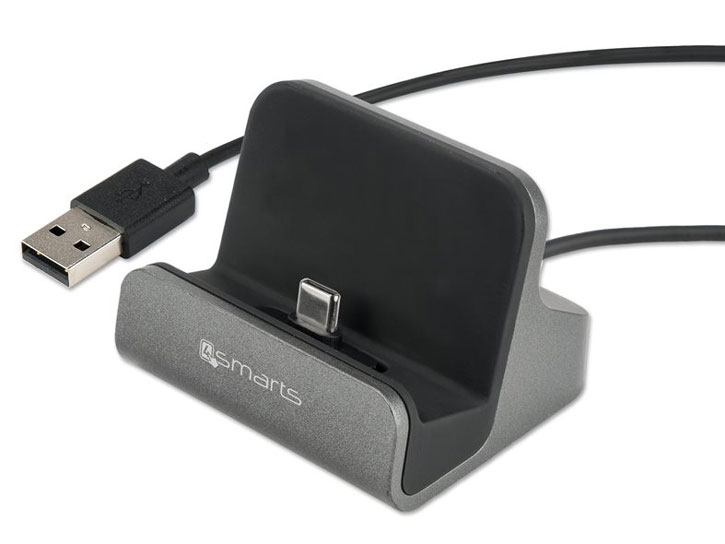 This universal USB-C dock is a good basic choice for the OnePlus 6 and will also come in handy for other USB-C smartphones, so if you have family members or friends with recent Android phones they'll also be able to use your dock — if they're nice to you, of course!
---
3. Olixar inVent Mini Vent Car Holder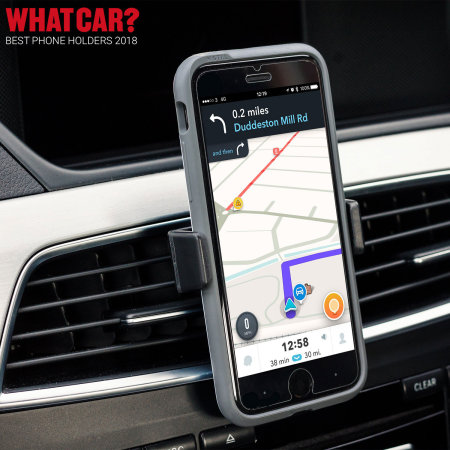 This car vent holder is one of the best we've seen, providing a stable platform for your phone in your car without taking up too much space. The expanding jaws can handle the OnePlus 6 with a case installed, while the portable nature of the car holder ensures it's a good choice for rental cars as well as your own. You can even place a credit card into the back of the car holder to make it into an impromptu desk stand — nice!
---
4. SoundMAGIC E10 In-Ear Headphones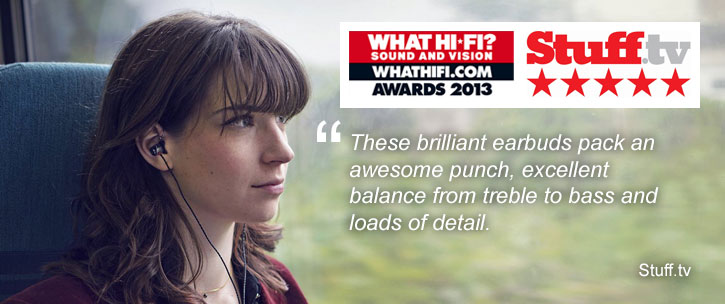 These E10 in-ear headphones don't cost much, but they provide noticeably better sound quality than the headphones you normally get in the box with new smartphones. Stuff.tv loved them as you can see from the quote above, and the neutral styling means they'll work with any outfit or style.
---
5. Forever Car FM Transmitter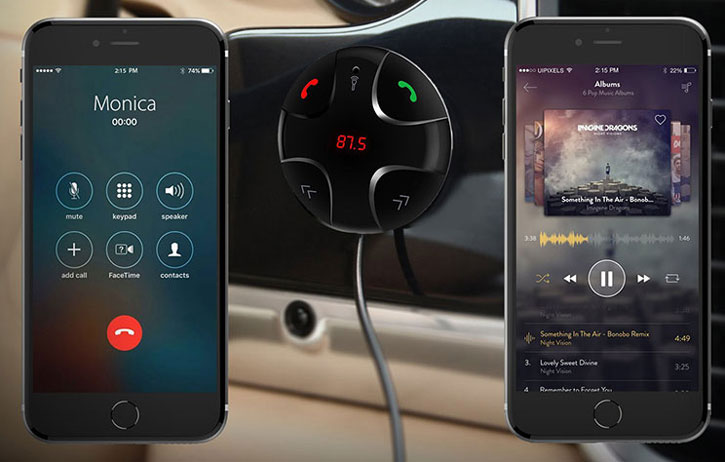 This clever gadget generates a short-range FM transmitter, allowing your car radio to tune into your smartphone and play your music over your car's speakers. This is awesome for listening to your favourite songs at the volume they deserve, and works well for taking calls safely or listening to audio books during your commute as well.
Monday 9th April 2018 by Vane Núñez in Accessories, Apple.
With the recent release of Apple's latest affordable iPad. We take a look at five top case options for protecting your precious new iPad. Featuring the best iPad 9.7 2018 cases, this video round-up highlights covers for every need, so you'll be sure to find the perfect cover for you.
1. Olixar Folding Stand Smart Case
With a classic design and a premium look, this option really ticks a lot of boxes. It features smart functionality and enhances the iPad's sleek styling. This all combines to make it a great option for those after some decent day-to-day protection, but whom don't want to compromise on style.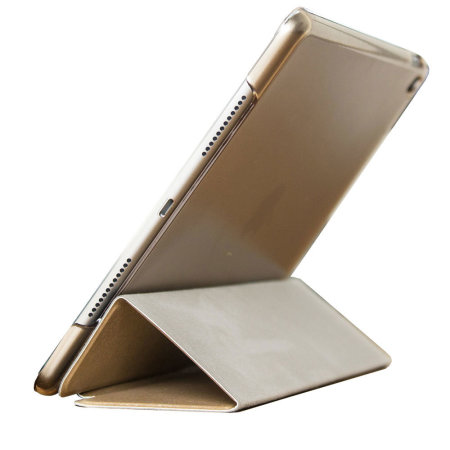 2. Olixar Big Softy Child-Friendly Case
We move onto a more unusual choice now with the Big Softy from Olixar. While many will think this is a monstrosity, for those with kids, they'll see this as an iPad saver. With such a premium price and a delicate build, you'll want to ensure that your iPad stays well guarded and the Big Softy offers a great way of achieving this, making it ideal for use with children.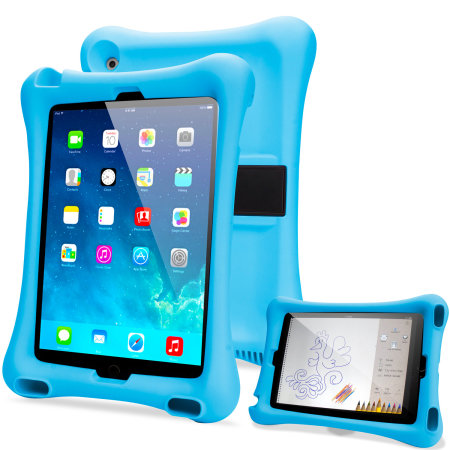 3. Moshi VersaCover Origami Stand Case
Versatile and good looking, the VersaCover delivers on so many levels. The high-quality design is as intuitive as it is good looking. Stand friendly and offering solid protection, this offering from Moshi is definitely a good option for any iPad 9.7 2018 owner.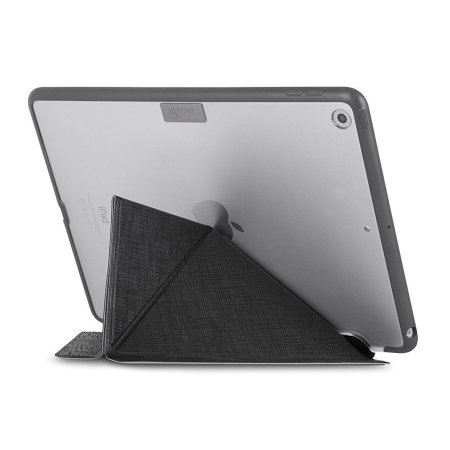 Friday 6th April 2018 by Vane Núñez in Accessories, Huawei.
With the incredible surge in popularity of Hauwei's latest phones, we thought it only right to take a look at their most exciting case, the Huawei P20 Pro Smart View Flip Cover. With smart functionality and premium style, the Smart View makes for a top choice and easily one of the best P20 Pro cases available today!
The official Huawei Smart View is also available for the P20 with exactly the same functionality.
Tuesday 27th February 2018 by Vane Núñez in Mobile Accessories.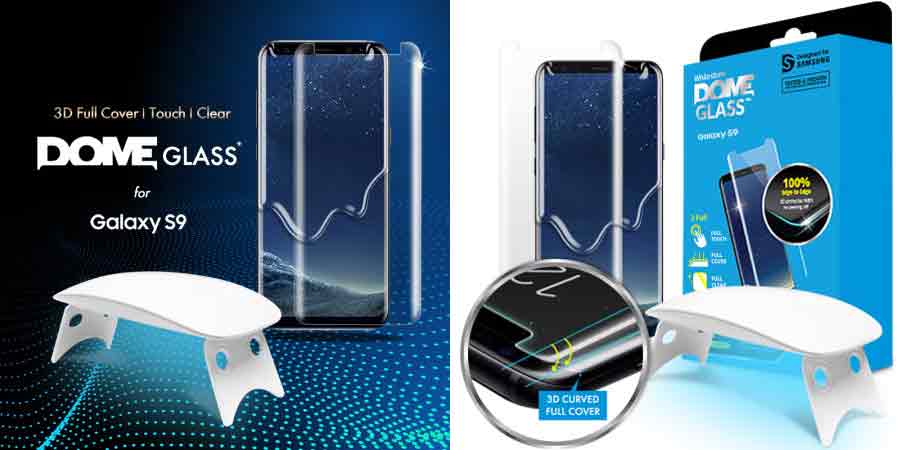 We've never had a more popular screen protector for the Galaxy S9 and Galaxy S9+ than the Whitestone Dome. This tempered glass screen protector comes with a unique installation process that guarantees a perfect fit every time, saving you time and hassle. Once installed, you're left with a super strong screen protector that will keep your Galaxy S9's display in perfect condition for months and years to come. Let's take a closer look and find out more!
Easy installation
The Dome Glass screen protector is different than other screen protectors — and that starts right from when you take it out of the box. Where most screen protectors ask you to simply feel off a sticky backing and place them approximately in the right position, the Whitestone is demonstrably more scientific.
You start off by taking everything out of the box, then place your phone on a flat surface. Use an alcohol wipe to clean off the front of your S9's display, dry it with a microfibre cloth and then use dust removal stickers to get any small bits of dust or lint. This ensures that your screen is completely clean for installation — there's nothing worse than finding a bit of dust on the wrong side of your screen protector!
Then it's time to put your S9 into the installation tray and cover it with the top layer. Insert the plastic pin at the top, then the bridge above the phone. Place the bottle facing down above the screen with the bottom, then allow the liquid to escape over 40 seconds. Remove the bridge, then place the glass onto the pin you placed earlier. This puts the screen protector in position without it actually touching the adhesive yet.
Press down on the bottom end and remove the pin, and the adhesive will flow from the centre to eventually cover the whole surface. Once that's complete, use the provided UV lamp to bond the screen protector to the S9's screen in several places — and job's a good 'un!
It's certainly an in-depth process, but it only takes a few minutes and you only have to do it one time. And you're left with a beautifully applied screen protector every time, even if your hands aren't steady.
Long-lasting protection
Once installed, the Dome provides complete protection against drops, knocks and scratches. The screen protector stretches from curved edge to curved edge, ensuring there aren't any gaps for the screen to take damage as you might find with completely flat screen protectors that don't go all the way. This ensures long-lasting protection, keeping your Galaxy S9 safe month after month.
Of course, screen protection alone doesn't count for much if you're sacrificing touch sensitivity or optical clarity. Thankfully, the Whitestone Dome is a champion in this regard; you lose absolutely nothing in touch sensitivity and optical clarity remains tip-top as well. In fact, Whitestone even go further, providing a rare feature: blue light reduction of 25%. Research suggests that reducing your exposure to blue light can make it easier to go to sleep at night, helping to limit the effects of smartphone usage — particularly in the evening.
Case-compatible
The Whitestone Dome is compatible with all official Galaxy S9 cases on the market, with the exception of the Alcantara covers. Other third-party Galaxy S9 cases that don't cover the screen should also work just fine. You can check the size of your case to see if it's compatible, or view the graphic below

Perfect for broken screens
You can also use the Dome to prevent further damage to broken screens, ensuring that your Galaxy S9 remains usable even after it's taken an unprotected knock. It's very easy to do permanent damage to your phone — including its touch sensitivity and other features — if you keep using it without a case, so plaster on the Dome and stop things before they get much worse.
Wrapping up
The Whitestone Dome is our premiere screen protection solution for the Galaxy S9, and one of the most popular screen protectors we've ever stocked. We hope you found this article helpful, and we'd encourage you to check out the Whitestone Dome product pages linked below for more information or to buy one for yourself!
Thursday 18th January 2018 by Vane Núñez in Android, LG, Mobile Accessories.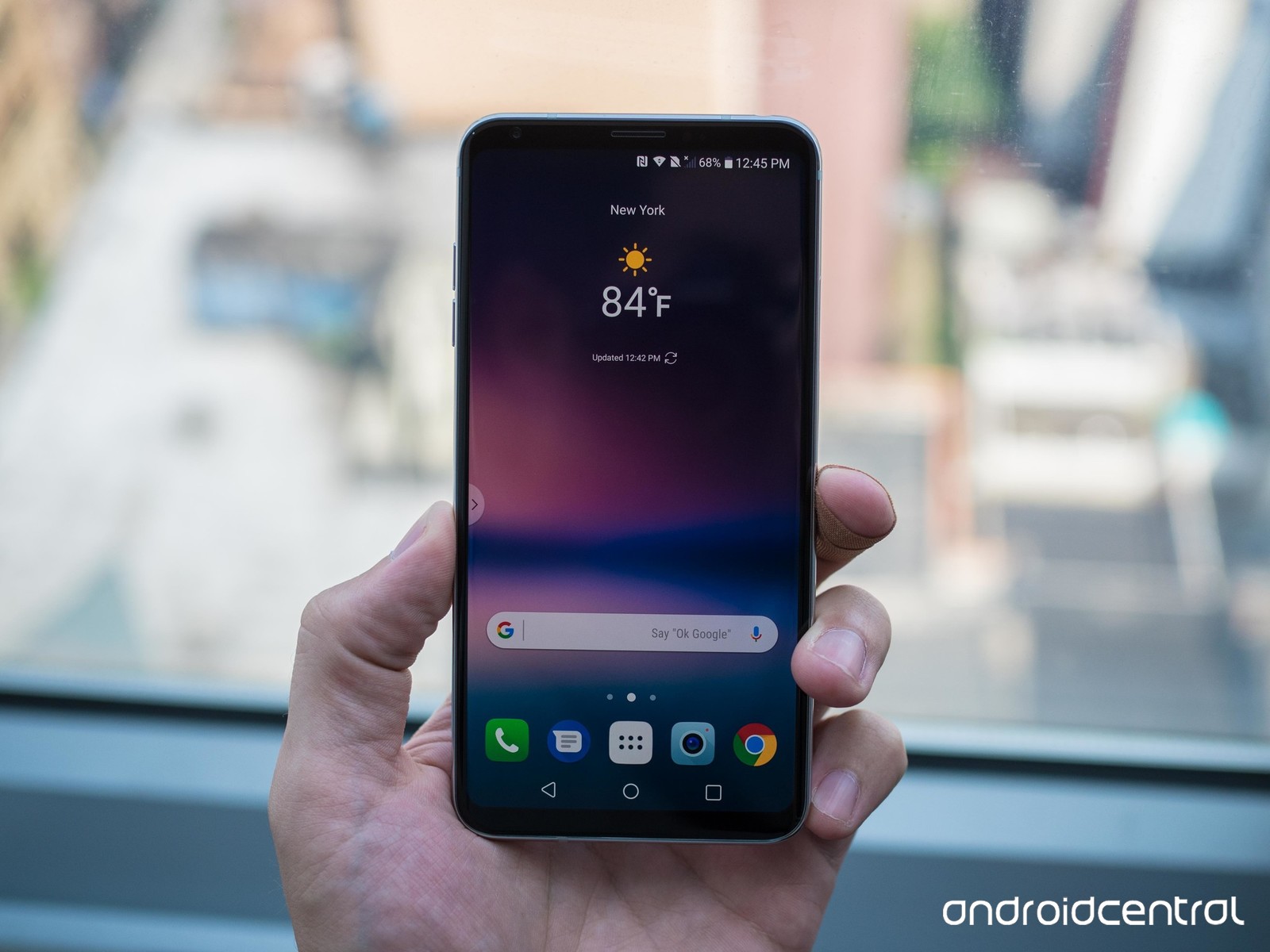 The LG V30 was announced in Sep 2018 but we continue expanding our range of LG V30 cases . Here are our top 3 selection of one of the best brands in the market right now: Olixar.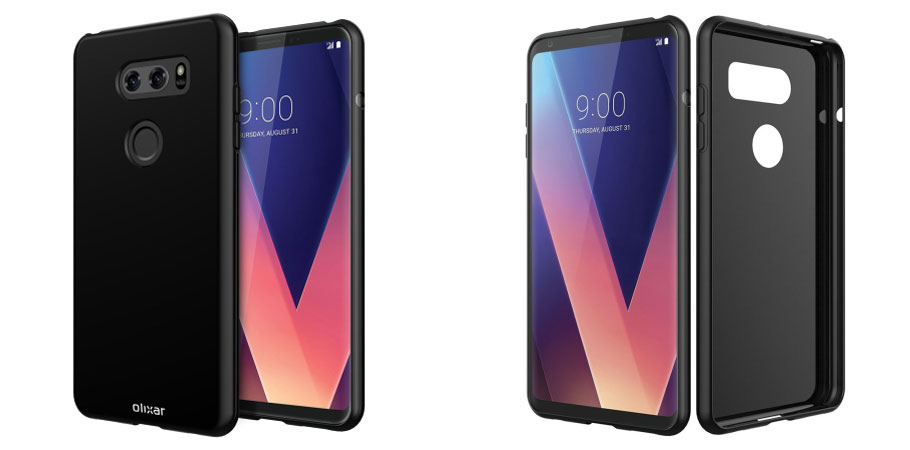 Our final case, and the most popular on our store so far, is this gel case from Olixar. The V30 is perfectly protected while in this case, with a lip around the screen to prevent damage to the most vulnerable part of the phone. The case also includes cutouts wherever necessary and is perfectly designed to fit the V30 tightly, minimising added weight and bulk. This is going to be our top choice for most early adopters of the phone, so click the button below for more information or to place an order!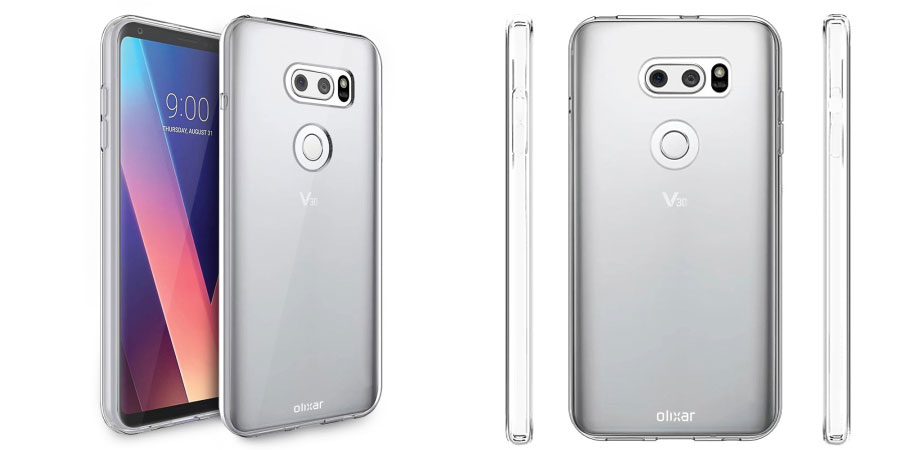 This ultra-thin case is my personal favourite for the LG V30, thanks to its clear body that allows the sterling design of the V30 to shine through. You get cutouts throughout to ensure easy access to the buttons, camera, fingerprint reader and other features, while adding that basic level of protection that helps to prevent damage from drops, knocks and scratches. For £8, that sounds like a pretty darn good dea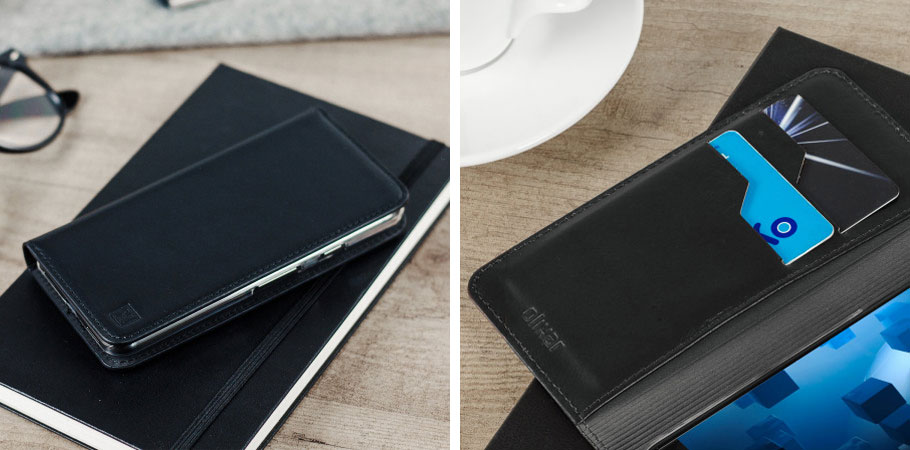 This trendy executive wallet case is made from genuine leather. That means it looks good, smells nice and will wear naturally, giving it a rugged look over time. This case is practical too, with built-in card slots for your important pieces of paper and plastic. Finally, you can also prop up your V30 with the built-in stand, making it easier to record video without a tripod or just watch TV while you're on the train. Best of all, this case is affordable, at less than $23.
Wednesday 27th December 2017 by Vane Núñez in Apple, Mobile Accessories.
Today we're having a look at the Olixar iPhone X EasyFit Full Cover Glass Screen Protector. The Olixar full cover screen protector is made from 9H hardness reinforced tempered glass that maintains perfect image clarity while protecting your phone's entire screen. It counts with a shatterproof design that guards your precious display from accidental bangs and drops.
Minimal-thickness tempered glass protector that covers even the edges of the curved screen. It also shows 2.5D rounded edge for comfort and safety. The Oleopobic coating on offer here features an oil-resistance to prevent smudges resulting from oil, cosmetics and other contaminants with no rainbow effect.
Easy Installation Process
The EasyFit is designed to be easier to install than other screen protectors. Use the wipes provided to clean and dry your phone's screen, then use the dust-free cloth to make sure nothing gets trapped under the screen protector.
From here, you can put the installation guide around your iPhone X — this is a plastic surround for your iPhone that ensures the screen protector is going down in the right position.
After this is in place and you do one final dust removal sweep, it's time to install the screen protector itself. With the guide in place it's really hard to screw this up! Just reveal the sticky side of the protector, and place it directly onto the iPhone X's screen, aligning the cutouts with the FaceID first and then adhering the rest of the protector once you're happy. Push out any air bubbles towards the bottom, and you're done!

Wednesday 15th November 2017 by Vane Núñez in Accessories, Apple.
The iPhone X is a gorgeous phone and a triumphant re-imagining of the classic design.
But while this evolution has brought a new design and features, it's also resulted in a few noticeable weaknesses. Thankfully, there are plenty of iPhone X accessories that can make your phone as strong and capable as it can be. Here are ten of our favourites, from essential upgrades to fun novelties that'll still elevate your iPhone X experience. Let's get into it!
Each Olixar ExoShield case is made from reinforced bonded thermopolyurethane and high quality polycabornate materials, which makes it flexible enough to absorb punishment but hard enough to resist potential damage. The selected materials used have a non-slip coating that provides you with extra grip for your phone, which minimises the chance of dropping your device – meaning this case is professional enough for work and sporty enough for play .
Taking the classic snap-on shell design and adding reinforcement where you need it most, the ExoShield provides better protection than any other case of that type. The vulnerable corners of your phone are the most exposed area should you ever happen to drop it, so the added peace of mind the reinforced corners provide is priceless – especially for the slight increase in size.
This case has a raised bezel that prevents your iPhone X's screen from coming into contact with any flat surface when you place the phone face down.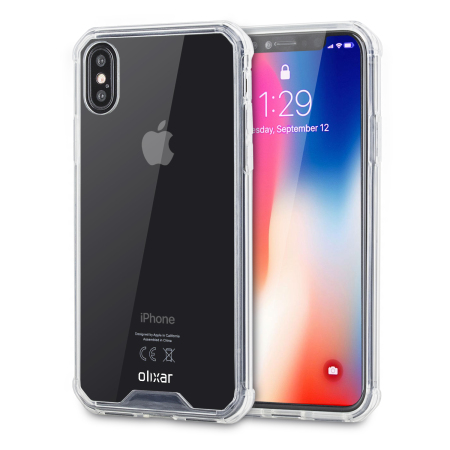 The iPhone X's screen is its biggest strength, but also its biggest weakness. With screen replacements costing a lot and accidental damage not covered under the warranty, you really ought to invest in a screen protector. This one from Olixar is case-compatible, so you can use it with basically any case on the market.
The Olixar screen protector is made from a reinforced tempered glass that maintains perfect image clarity while protecting your phone's screen from scratches and external shock with its 9H hardness factor. The glass is only 0.3mm thick. This means it only adds an almost imperceptible amount of extra thickness to your phone, so you can be sure it is safe from harm while looking as good as new
This screen protector also allow you to use 3D touch as you would normally but regular touchscreen accuracy is also unaffected. So not only can you enjoy superb protection, you can use your iPhone as you would without the screen protector fitted too. Besides, the Oleopobic coating on offer here features an oil-resistance to prevent smudges resulting from oil, cosmetics and other contaminants with no rainbow effect.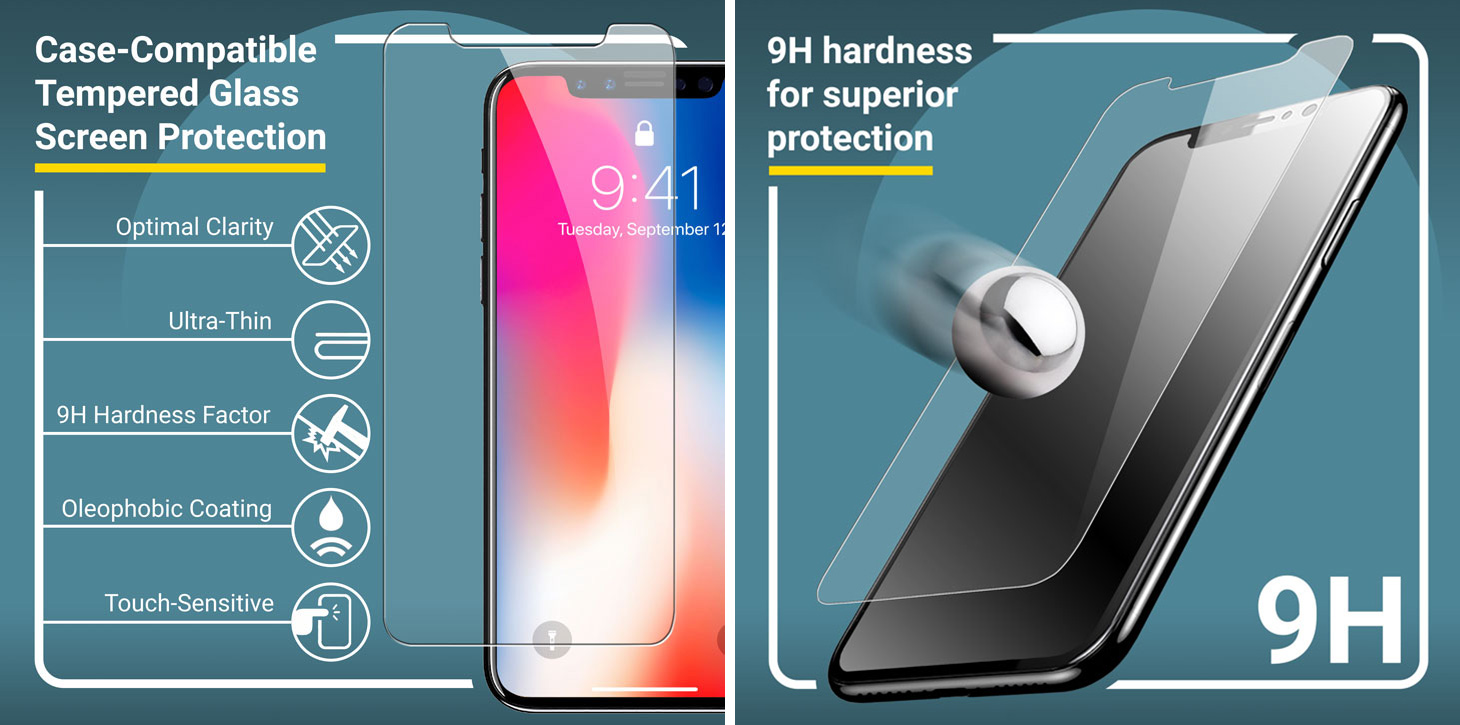 Apple's official Lightning dock is one of the most stylish options on the market for elevating your iPhone X to its rightful position in the air. This makes it easy to see notifications as they come in, make video calls or even watch a video. The dock has a gorgeous metallic finish, a stable and secure mounting system and a built-in 3.5mm for your headphones too!
The dock is designed to be used with or without a case, so you can leave your case on the phone on when you wish to charge your device without the need to remove it.
It is small and portable and as it is an official Apple product , you can be sure of the highest quality and it is 100% compatible.

Thursday 24th August 2017 by Vane Núñez in Android, Note 8, Samsung.
The Samsung Galaxy Note 8 was officially launched yesterday at the firm's Samsung Unpacked event in New York. It has been one of the most eagerly anticipated smartphones of the year. The Samsung Galaxy Note 8 will be released on 15 September, just after Apple unveils its newest batch of iPhones, but it's available to pre-order right now.
FULL SPECIFICATIONS:
– 6.3in 1440×2160 Super AMOLED curved Infinity Display with 18.5:9 ratio.  It's the largest ever screen on a Samsung Galaxy Note device and it still fits easily in your hand.
– S Pen support. Use the S Pen to express yourself in ways that make a difference. Draw your own emojis to show how you feel or write a message on a photo and send it as a handwritten note. Do things that matter with the S Pen.
– 12MP dual rear-facing camera, 8MP front-facing camera. he Galaxy Note8's dual camera has a wide-angle camera that comes with the great low-light capabilities that you've come to expect from Galaxy phones, while the telephoto camera gives you up to 2x optical zoom for you to capture the near and far. Both have optical image stabilization so you can get steady shots even when zoomed in.
– 163mmx75mmx8.6mm
– Iris scanner/fingerprint scanner
– Built-in 'Bixby' AI assistant
– Samsung Exynos 8895 CPU, 6GB RAM
– USB-C connectivity, 3.5mm headphone jack
– Android 7.0 Nougat
– IP68 certification
– 64GB built-in storage, microSD expansion
– 3,300mAh battery.
– Fast charging, wireless charging support
– Midnight Black, Maple Gold, Orchid Grey and Deep Sea Blue colour options
-Many Samsung and non-official Note 8 accessories available  right now
Friday 18th August 2017 by Vane Núñez in Accessories, Android, Nokia.
Nokia 6 sales begin next week. The Android-based Nokia 6 smartphone will be an Amazon exclusive handset at $229.99.
Nokia 6 features a 5.5-inch (1920 x 1080) brilliant 5.5" 2.5D full HD display and a Smart Amplifier with 7.2W peak output and Dolby Atmos, powered by Qualcomm Snapdragon 430 SoC, coupled with 3GB RAM and 32GB storat age, which can further be expanded via microSD card, a 16MP rear camera and an 8MP front camera. The phone will come packed with a 3000mAh battery and will operate on Android Nougat OS. Built-in fingerprint sensor grants you exclusive access to your device and unlocked for freedom to choose your carrier. Compatible with AT&T and T-Mobile networks
The Nokia 6 is crafted from a single block of aluminum, and the result is a phone which feels far more premium than its budget price tag. This model is being manufactured in Matte Black, Silver, Copper and Tempered Blue.
The brand has also announced another Android-device named Nokia 8 and touted as a 'bothie not selfie' smartphone because it can shoot from both rear and front-facing cameras simultaneously. The model is expected to due to ship in early September globally.
-Check our Nokia 6 Accessories and Cases
-Check our Nokia 8 Accessories and Cases