Tuesday 5th July 2016 by Sally Wijers in Mobile Accessories.
Last week was an exciting week for news about the upcoming Samsung Galaxy Note 7 – only very few websites are still reporting about this phone under the name of Galaxy Note 6 so the Note 7 seems a sure thing. In case you missed last week's news whirlwind we are rounding up all the most exciting updates.
A lot of speculation has been going around about the phone's screen. Images leaked by @OnLeaks seem to confirm that the Note 7 will come with an iris scanner for extra security. This seems like a likely step for Samsung, a company that loves standing out from the crowd. Now that every mobile phone producer and their mother are including fingerprint sensor it makes sense for Samsung to take it a step further add something straight out of sci-fi.
At the same time it seems that Samsung is also sticking to a winning formula: after the Galaxy S6 and S7 Edge we now know that the Galaxy Note 7 will also be featuring Samsung's signature Edge screen. We made our Olixar cases available for pre-order on our website this past week, showing off the Note 7's curved design. This isn't the first time that Olixar is one of the first to preview their case designs and this time it is in the form of the new NovaShield case, a combination of robust TPU with a hardened polycarbonate frame. The cases feature a classy leather-style or a sleek carbon fibre design that compliments the Note 7's look and will keep all its exciting new features safe from small drops and bumps.
As for the color, noted leaker @evleaks shared images of the Note 7 in Black Onyx, Silver Titanium, and Blue Coral, meaning Samsung is offering a limited range of colors (for now) but also introducing a new color in the form of Blue Coral.
From renders of the Note 7 that were made available when the Olixar Curved Glass Screen Protector became available for pre-order we could make out that the Note 7 will sporting a USB Type-C port. This means that the Galaxy Note 7 will be the first of the Samsung phablets to make this change. This means that buyers will either have to switch cables or invest in a Micro USB to USB-C adapter.
The Samsung Galaxy Note 7 is due to be released in the beginning of August. Until that time we will undoubtedly see more leaks, more cases, and more accessories become available.
Wednesday 20th April 2016 by Vane Núñez in Accessories, LG.
The new LG flagship has really innovative design and improved specifications. Company has added few new features which are not seen G series earlier. It comes with all metal uni-body design, powerful processor and performance.
The LG G5 introduces a paradigm-shifting modular design that allows for a collection of companion devices, called "LG Friends," to plug in and transform the LG G5 into a DSLR style camera, a mobile virtual reality viewer and more.
Besides the new friends accessories, the LG also has the tradicional accessories like the official known cases.
Official LG G5 Mesh Folio Quick Cover Case
Ideal for answering calls and alarm settings without opening the case, the Official LG G5 Mesh Folio Quick Cover Case in gold offers excellent protection and convenience in a sophisticated package.
Official LG G5 Crystal Guard Case – Titan Black
Lightweight and slim-fitting, the official LG G5 Crystal Guard Case in titan black offers protection and functionality in one sophisticated, ergonomic package.
LG 360 CAM: This camera is a complete action camera all in one. It is capable of shooting 360 with a truly spectacular result, and record video to enjoy later in the LG VR 360, ie, in virtual reality.
LG 360 VR: These virtual reality glasses are somewhat different from the rest. They have two screens, which do not need to use own mobile screen and the resolution is much higher with impressive quality. They are light and really comfortable to use.
LG Hi-Fi Plus With B&O Play Audio Expansion Module:  If you are a lover of good sound, this Hi-Fi module will convert your LG G5 into a powerful music player with unmatched quality. Developed with Bang & Olufsen so simple and elegant as well a premium quality guaranteed.
Monday 18th April 2016 by Vane Núñez in Accessories, LG, Samsung.
LG Spree
Cricket Wireless announced last week the LG Spree, a low-cost Android smartphone that went on sale March 11 for $89.99. The Spree includes a 4.5-inch screen, 5-megapixel rear camera, 2-megapixel front camera. The phone has 1 GB of RAM and 8 GB of storage, and supports memory cards up to 32 GB. LG's Quick Memo tool is on board, as are some of its camera modes, including Gesture Shot, Burst Shot, and Selfie Light. The Spree also has Knock On and Knock Code, as well as LG's customizable keyboard.
Processor is 1.1 GHz Qualcomm Snapdragon 210 (MSM8909) quad-core and Android version 5.1. The phone alsoincludes a 1,940mAh battery.
—————————————————————————————————————————————-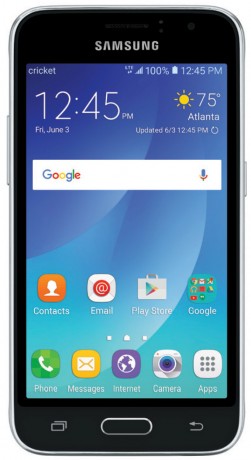 Samsung Galaxy Amp Prime
The Samsung Galaxy Amp Prime with its brilliant 5″ HD display, stylish design, fast quad-core processor and 4G LTE speeds, lets you stay one step ahead. Dual 5 MP and 2 MP cameras with Quick Launch let you capture those amazing photos, HD videos and selfies to share. It's also loaded with great Samsung features like an Easy Mode home screen for those who want a simpler experience, and bright Super AMOLED display technology. It's the perfect smartphone for those who value a premium brand but don't have a premium budget.
The Galaxy Amp Prime prepaid smartphone offers:
5″ HD Super AMOLED display
Quad-core processor and 4G LTE enabled
5 MP rear camera with flash and HD video, 2 MP front camera for selfies
2,600 mAh battery with Ultra Power Saving Mode
Android 6.0 (Marshmallow)
—————————————————————————————————————————————-

Samsung Galaxy Amp 2
In addition, Cricket will also be launching the Samsung Galaxy Amp 2, an entry-level 4G LTE smartphone with a 4.5-inch Super AMOLED display. Aside from signature Samsung features like Quick Launch camera and Ultra Power Savings Mode, the phone comes with an outdoor mode, which the carrier says lets users increase the screen brightness for 15 minutes for better visibility in sunlight.
The Galaxy Amp 2 will carry a price tag of $99.99, and as it has been launched on April 15. Like the Amp Prime, it is also available both online and in stores.
Friday 15th April 2016 by Vane Núñez in Mobile Accessories, Samsung.
Some weeks ago, Samsung has made the Galaxy J5 (2016) and Galaxy J7 (2016) official in China and now it is available in USA on Boost and Virgin Mobile.
This mid-range model is equipped with an Octacore with Quad 1.6 GHz Cortex – A53 and Quad 1.0 GHz Cortex – 5.5 – inch Super AMOLED capacitive touchscreen display that is having the 1920 x 1080 pixels of screen resolutions which is provided by the 401 ppi of pixels density. The smartphone is a dual sim smartphone with dual standby feature.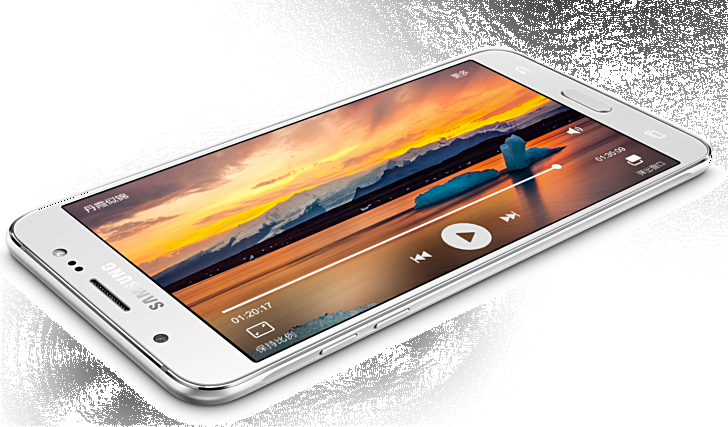 The memory unit is provided with the 3 GB of on slot RAM with 16 GB of internal – 13 MP of rear facing primary camera having the 4128 x 3096 pixels of camera resolutions with LED Flash.
Price in USA is 350$ so it is a mid budget price what could make it quite succesfull.  If yo u like this model and you are planning to grab one, just remember that many Galaxy J7 cases and covers are already available at MobileFun.
Tuesday 12th April 2016 by Vane Núñez in HTC.
Finally it is time to introduce the successor to the latest flagship of the company, the One M9. With its new flagship phone, the Taiwanese abandon even the name of this range and start again with this model.
HTC 10 has been presented today, on April 12, 2016 and can already be pre-ordered on its website. The cost of the phone will be 799 euros, and it will be shipping in mid-May. In fact, at Mobilefun we already have HTC 10 Cases in stock.
The design theme is subject to debate. The last three models the company had a very similar design. This time, HTC has made  phone is somewhat different from that of his predecessors, but without losing the typical charm of "HTC One".
The most remarkable aspect of HTC 10 is shown in cut edges of the rear, shaping the foil covering the device. This gives the terminal an aspect even more premium. The edges are polished, while the rest of the back has a matte appearance.
This back cut makes the terminal look much slimmer. At its thinnest point, the HTC 10 measures just 3 millimeters, while the widest part is 9 millimeters thick.
In terms of software, we have good news: it brings Marshmallow 6.0.1 series, under the HTC Sense 8.0 interface. The amount of preinstalled applications is not too high and if there is an app from Google for a certain use, HTC does not try to impose his own.
Uses Qualcomm Snapdragon 820 processor at a maximum frequency of 2.2 GHz, accompanied by Adreno 530 CPU.
As  for memory, the phone has 4 GB of RAM and 32 GB of storage. The latter figure can be extended to 2 TB via microSD card, thanks to the flash memory storage.
A new element on this HTC 10 is the fingerprint sensor housed in the start button between two capacitive buttons.
The new HTC 10 t an image sensor 1 / 2.3 inch 12 megapixel resolution, in which the pixels measuring 1.55 microns. The opening of the camera has an f / 1.8 autofocus and hybrid laser to improve capture moving images.
The battery is 3000 mAh, and thanks to Quick Charge 3.0 we can reach 50% load in thirty minutes.
Friday 8th April 2016 by Vane Núñez in Accessories, Apple.
LG company often play it safe but the LG G5 is an entirely different phone this year. Its a 5.3-inch Android phone with a QD display and metal body. It feels smooth in the hand and it has a unique modular design. No other company has gotten this far with a modular phone.
It's still a bit plain compared to the glass-and-metal Samsung Galaxy S7 and Galaxy S7 Edge. But that's okay, because its internals and modular expansion idea are anything but ordinary.
The Good news is that this model is totally availbale now in USA market . AT&T, Verizon, T-Mobile, Sprint and US Cellular are selling now the LG G5 at several prices depending on the contracts.
Besides all carriers are giving awayS Cellular a free battery and battery charging cradle and some are even running additional promos like AT&T, that is giving away the LG Watch Urbane 2nd Edition LTE smartwatch for $99.99 on a 2-year agreement or T-Mobile that is offering a free LG 360 CAM accessory.
So, if you are interested in this flagship, you will have many options and of course you will always find accessories for it on ouur online store.
Monday 4th April 2016 by Vane Núñez in Accessories, Apple.
Are you an iPhone 6S owner? Would you like to use Qi charging?
Now we can offer you a perfect solution for this cellphone. The Aircharge MFi Qi iPhone 6S / 6 Wireless Charging Pack is a great product you would love. It contains a lightweight and tactile MFi certified case in black and white and also an aircharge qi charging pad.
The case allows  your iPhone 6S / 6 to be charged wirelessly as it is not a standard feature on iPhones and It's a smart design with a hard white panel on the back with the Qi receiver, and a rounded, malleable black bumper that will protect your iPhone from bumps and drops. There's a very large cut-out on the back which showcases the Apple logo and the camera. Iit is sleek and light, only weights 40g, and of course supports all Qi compatible devices and Aircharge accessories, not only the included in the kit.
The Qi charging pad included has a sleek and portable design providing a easy space saving way to charge your phone while you are away from home or the office.
This kit has the 'Made for iPhone' certification, so you can be totally sure they are fully compatible with your device while also following strict Apple guidelines.
Wednesday 30th March 2016 by Vane Núñez in Apple.
The iPhone SE is set to go on sale this coming Friday 1st of April in the United States and a handful of other countries, but Apple isn't waiting long to begin phase two of the iPhone SE launch.
According to AppleInsider, the iPhone SE will be available in many other countries as early as Monday, April 4. (Albania, Andorra, Austria, Denmark, Finland, Greece, India, Italy, Netherlands, Spain….)
Before that, the device will be available for purchase and pickup on March 31 in the following countries: Australia, Canada, China, France, Germany, Hong Kong, Japan, New Zealand, Puerto Rico, Singapore, the UK,  the United States and the US Virgin Islands.
If you are sure you want an iPhone SE as your next cellular at MobileFun you can choose from a fantastic range of iPhone SE cases and covers that are already available. This way you can have your protection from the very first moment.
Perfectly designed to fit your 4-inch Apple device, they offer stylish protection, with a wide range of solutions available. Whether you're looking for a tough rugged case, a versatile wallet or something to match your rose gold finish – you can shop all the top brands in one place.
Wednesday 23rd March 2016 by Vane Núñez in Apple.

Apple unveiled its latest iPhone, the iPhone SE, at an event on its Cupertino headquartes, California, campus on Monday 21st.
Same size as previous iPhone 5S, what makes iPhone SE a powerful smartphone is its A9 chipset, which is the same piece of silicon that powers iPhone 6S and 6S Plus. The chipset contains a 1.8GHz dual-core processor and is coupled with 2GB of RAM for smooth all-round performance.
Apple has used a 12MP iSight camera with dual-LED, two-tone flash on the back. The primary camera has top features like Focus Pixel autofocus, Auto HDR image capture, 4K video recording, and time lapse and slow-motion videos. It can also stitch together multiple images to create a panorama photo of 63MP resolution and capture 8MP photos while recording 4K videos.
Another new features are that iPhone SE supports Live Photos, its 4-inch screen has display resolution of 1136x640p, resulting in pixel density of 326ppi, or what Apple calls Retina display and it comes with an NFC chip in order to support Apple Pay.
The SE comes in rose gold, a pinkish finish previously available only on the iPhone 6 and 6S. You can preorder it on March 24, and it will go on sale in stores on March 31. If you want this model, do not doubt to start searching iPhone SE cases to protect it asap.
On the Apple event, we were also introduced to the new 9.7-inch iPad Pro.
For a long time it seemed Apple was gearing up to announce a successor to the iPad Air 2. But in recent months, rumours of a smaller iPad Pro began to surface.
It's a smaller version of the company's 12.9-inch Pro tablet, which features comparable specs and even an improvement or two over its larger counterpart.
The 9.7-inch iPad Pro has a new Retina display with True Tone technology, four-speaker audio system, blazing fast A9X chip, 12-megapixel iSight camera, 5-megapixel FaceTime HD camera, faster wireless, and support for Apple Pencil and Smart Keyboard. It is the ultimate upgrade for existing iPad users and replacement for PC users
The new iPad Pro is just 6.1mm thin and weighs just under one pound and has an advanced 12-megapixel iSight camera sensor featuring Focus Pixels. Apple Pencil and Smart Keyboard, available for purchase separately, bring breakthrough levels of precision and utility to iPad Pro. Those and other iPad Pro 9.7 accessories will be available soon at our website.
Although the Apple Watch 2 didn't get a mention at Apple's March 2016 event, the smartwatch didn't go entirely unnoticed. Apple announced that the Apple Watch was the number one selling smartwatch in the world, and that people loved the fact that changing the strap changed the look of the watch. With that being said, Apple announced a flurry of new Apple Watch bands including £39 nylon bands available in seven colours, some of which can be seen below.
Along with the new line of Apple Watch straps, Apple also announced a number of new colour options for the sports and leather collections, as well as a black variant of the hugely popular Milanese loop. The Apple Watch range also received a price drop, with the Apple Watch Sport now starting at $299.00 for the 38mm variation and $349.00 for the 42mm.
iOS 9.3:
It was also announced iOS 9.3 was out now for everyone, and the upgrade delivers some great new features that make Apple's mobile platform better than ever. With sweet additions like password-protected Notes, sleep-saving Night Shift and data-friendly Wi-Fi Assist, iOS 9.3 might be Apple's biggest "dot" release yet.
Monday 21st March 2016 by Vane Núñez in Apple.
Apple's today´s keynote is set to begin at 10AM Pacific Time today (1 PM ET, 5 PM GMT, 6 PM CET) and you'll be able to watch the event on all Apple devices and on your Apple TV. That is why through the early part of the day , the Apple Store website is not open for purchases. The entire website isn't down; just the store part isn't operational. You can still browse the main product pages if you want to.
When it comes back up, we expect to see new iPhones, iPads, a new Apple TV, and more added to the site — but it's unlikely you'll be able to buy any of them today.
According to recent leaks and rumors, the new iPhone SE will be 4 inches and could incorporate one of the most powerful processors on the market, A9 chip, present in the current flagship of the company, the iPhone 6S.
For now, it appears that the terminal can only be purchased with a capacity of 16 or 64 GB of internal memory. The rear camera would be 8 megapixel camera and 1.2 front, something that came standard with the iPhone 6.
The expected price of the iPhone 5 will be between 400 and 500 dollars and is expected to hit the market before the second quarter of 2016.
In addition to a new iPhone, Apple is expected to launch a new iPad, but not the iPad Air 3, it would be an  iPad Pro of 9.7-inches, which come with support for smart keyboard, Apple Pencil , the Apple Smart Keyboard  and a special distribution of the speakers. It will have a A9X processor and 4GB of RAM.
Just some hours to see the Keynote and confirm all those novelties. We can´t wait !