Olixar FlexiShield iPhone 7 Plus Gel Case - Jet Black
Product reference: 59963
Custom moulded for the iPhone 7 Plus, this jet black FlexiShield gel case from Olixar provides excellent protection against damage as well as a slimline fit for added convenience.
"Top class"
"Great looking case, fits great!"
"perfect case for the new jet black finish"
Most useful customer reviews
Brett
South East
iphone 7 plus
20 April 2017
Top class
Thank you very much for the quick delivery, the case fits fantastic over the iphone, as someone else stated, i have a black phone, so this makes it look very smart, recommended. 5 stars out of 5.
5 March 2017
Great looking case, fits great!
I usually use Mophie cases but do not like the iPhone 7 plus option they offer. I was looking for a temporary case while I searched for a case with a battery, when I stumpled upon the Olixar FlexiShield in Jet Black. I absolutely love this case! My phone is Jet Black so this case looks like I don't have a case on. The case in Jet Black is shiny and glossy, resembling the look of the iPhone, I keep the same great look without worrying about scratching my iPhone. It fits like a glove, all ports are accessible and it actually has a nice grippy feel to it,unlike most cases out there that have a smooth slippery feel to them. I bought a piece of ballistic glass as a first line of defense in case I drop it on the screen, but the rest of the phone I'm confident is well protected and it looks great. Highly recommended!
yesitsjonathan
Toronto
iPhone 7+
4 November 2016
perfect case for the new jet black finish
i love this case! most people can't tell if i have a case on or if my phone's jet black finish is just exposed. no sacrifice in finish or style with this case!
12 Reviews
|
Write a review
---
Additional information
Made from a strong, durable material for long lasting protection
Each FlexiShield case is made from a special strong and durable gel material, which makes it flexible like silicone and tougher than a crystal case providing you with long lasting protection for your iPhone 7 Plus.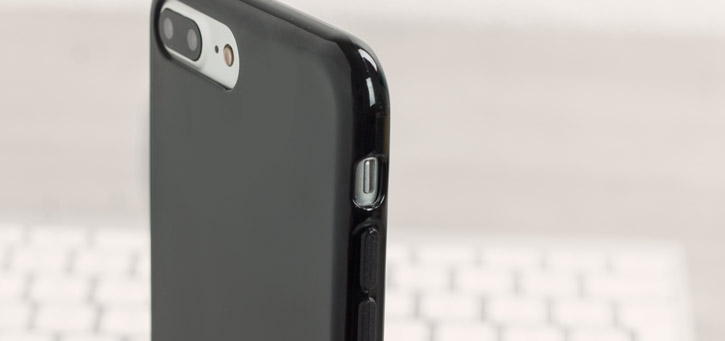 The material used gives a non-slip coating to the case for extra grip
The unique gel material used has a non-slip coating that provides you with extra grip for your phone, which minimises the chance of dropping your device - meaning this case is professional enough for work and sporty enough for play.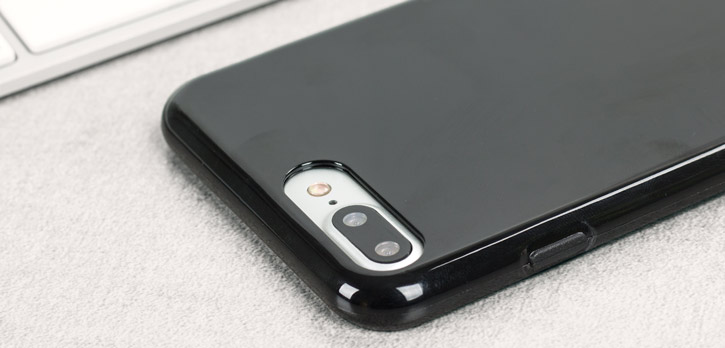 Slim fitting design adds no extra bulk and fits perfectly in your pocket
The FlexiShield case is designed to be slim, lightweight and strong - so you can be assured that this case will add virtually no extra bulk to your 7 Plus so it will still fit in your pocket with ease.

Raised bezel on the case protects your 7 Plus' screen from scratches and dirt
This case has a raised bezel that prevents your iPhone 7 Plus' screen from coming into contact with any flat surface when you place the phone face down. This prevents your 7 Plus' screen from getting any unwanted scratches and dirt on it.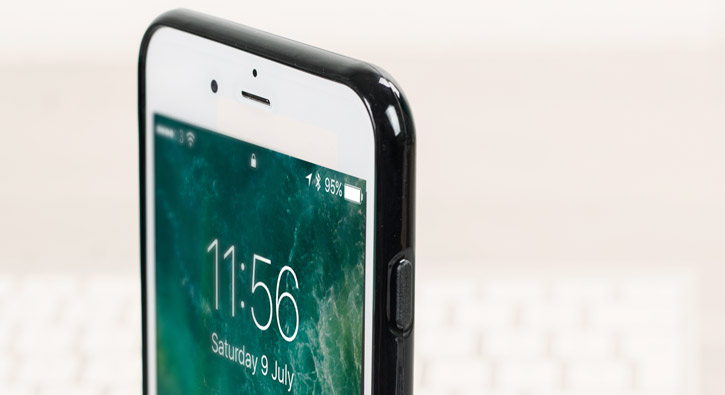 Cut-outs for all the iPhone 7 Plus' features and ports so you'll never need to take the case off
Each Olixar FlexiShield has been designed specifically for the 7 Plus and features cut-outs for the various ports and features such as the rear facing dual cameras and smart connector.