Most useful customer reviews
Mike
N.Ireland
Samsung Galaxy s7 edge
10 February 2017
Perfection!
I waited over 3 months for this case to come back into stock, I have to say I'm glad I did. This case is made to absolute perfection, not a flaw or fault anywhere, not even a thread end showing! It fits the phone perfectly, the magnetic catch is just the right strength and retains the handsets slim build. It is a genuine Mercedes/ Daimler product and easy to see that craftsmen put this together with great care. I have mostly used Piel Frama cases in the past simply because of their ability to build what are probably the best phone cases out there but on the s7 edge they didn't have what I wanted. I use Mobilefun a lot and find them consistently excellent, not the cheapest around but they have the best customer service I have found in a long time, keep in touch with you and dispatch in a timely manner. Highly recommend this case and company to anyone, you can deal with them without reservation.
9 Reviews
|
Write a review
---
Additional information
Officially Licensed Mercedes Case
Very few brands can genuinely speak for themselves and have the kind of history and pedigree that you simply cannot ignore. Mercedes-Benz, one of the world's well known and luxurious brand, can claim that kind of heritage and more besides. This case is designed to meet Mercedes impeccable design ethos. They would not put their name to anything less than the best, so you can be assured of this case's quality and trust that it is an awesome partner for your equally sublime Galaxy S7 Edge. So whether you own a Mercedes, have aspirations to own one or simply an admirer of automotive style, this case is certainly for you.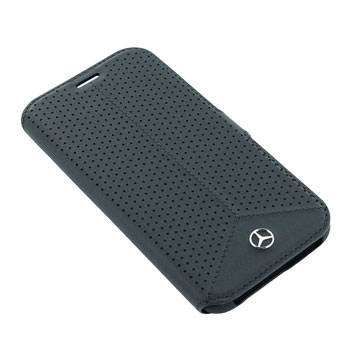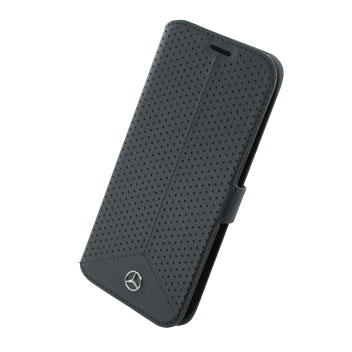 Genuine Leather
If you're looking for something a little special, with all the right appointments and quality, look no further. This sleek and stylish case is a perfect complement for your state of the art Galaxy S7 Edge. With genuine leather - as if it was sitting in a Mercedes itself, this case is like no other, offering fantastic protection too.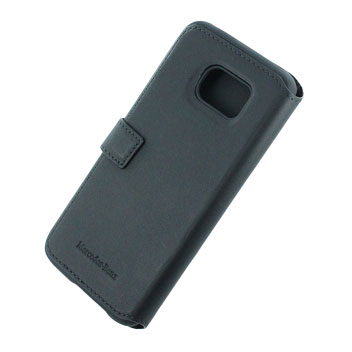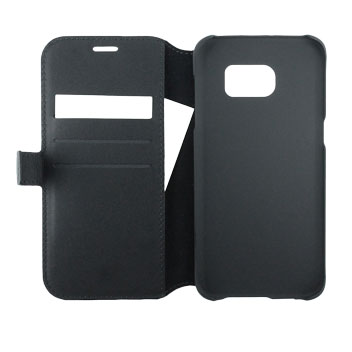 Pouches inside for credit cards
Who wants to be carrying around a wallet and a phone case? This thoughtful design has it covered with inner pouches specially designed to hold credit cards, store cards, driving licence or anything else of similar size. A handy 3 slots for cards are provided with a larger pouch for cash, documents and other items.
Metallic enamel star emblem
What better finishing touch can you have than the Mercedes-Benz iconic star emblem? Nothing, and that's why it's here to complete this fantastic and luxurious case. The Mercedes-Benz Star sits proudly on and in wonderful contrast to the genuine leather back.
Access to all ports and functions
This awesome case optimises functionality to all of the device's ports and features - such as the headphone port, charging port and camera.
Masterfully designed for the Samsung Galaxy S7 Edge
This masterfully designed case is specifically designed to fit your Galaxy S7 Edge perfectly, so not only will it look like the perfect complement to your phone, it will feel like it too. Every consideration has been given to how your Galaxy S7 Edge will work in this case.