Samsung Level U Bluetooth Headphones - Blue / Black
Product part number: EO-BG920BBEGWW
Product reference: 56147
The stylish necklet design connects wirelessly to your Bluetooth device, allowing you to listen to your music in total comfort without having to mess with tangled wires.
"Fantastic earphones"
"Not bad, not bad at all"
"The fit is spot on and really comfortable"
Most useful customer reviews
mark
Lancashire
Samsung Level U Bluetooth earphones
9 December 2016
Fantastic earphones
After wasting my time being scammed on ebay with counterfeit earphones, I came straight back to mobilefun for these level U earphones. Brilliant for my work - I have a very active job and don't need to get tangled in wires listening to music, or be forever digging around to answer my phone. The sound quality is A1, the comfort is A1, the battery life is A1, ease of use A1. I really wish that these had come with my phone (Note 4).
Craig
Hampshire
Samsung Level U Bluetooth Headphones
8 December 2016
Not bad, not bad at all
For reference I have it connected to Galaxy S6 Edge+. Connects effortlessly, Sound Quality is good but not exceptional. Combined with SideSync and great battery life I use it all day for Spoitify, Calls etc. Notifications are simple and to the point. Level U App again is simple and easy to use.
John Wilkinson
Manchester
Samsung Level U Bluetooth Headphones - Blue/Black
20 June 2016
The fit is spot on and really comfortable
Tried to buy these on the Samsung website but they only had white so bought from Mobile fun. I was a bit dubious when they first came but after changing the earbuds to suit me found them to be great, the fit is spot on and really comfortable, the sound is perfect for me and you don't feel as if your wearing head phones and a big bonus is that they work with my Samsung TV. All in all I think I made a good buy here and would recommend these to anyone looking for headphones if it's only for the comfort and the sound quality.
22 Reviews
|
Write a review
---
Additional information
Superb music clarity & sound
The Level U Bluetooth Headphones feature large 12mm speaker units for stunning sound reproduction, as you would come to expect from any Samsung audio product. Noise reduction and echo cancellation from the dual mic, reduce interference and feedback during calls.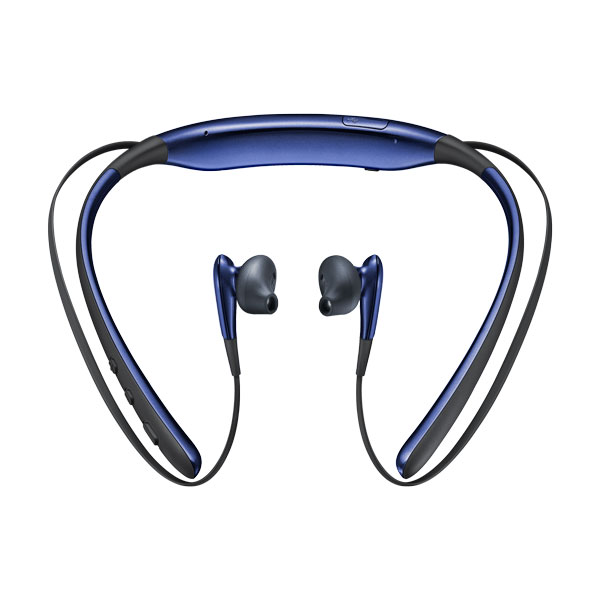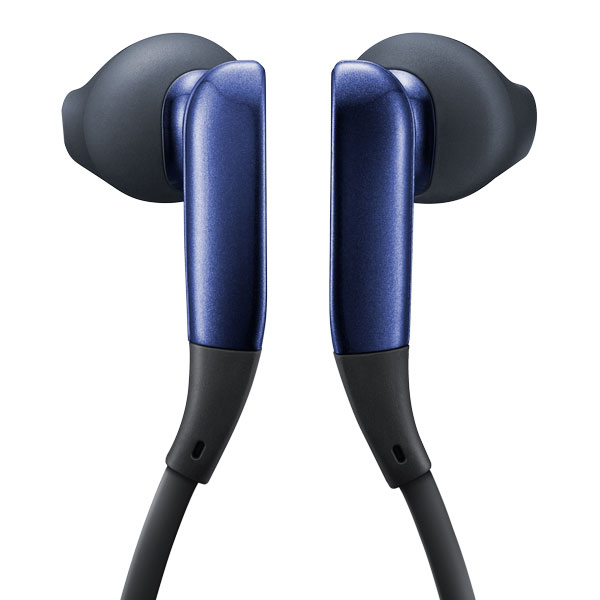 Unique wearable necklet and ergonomic design
This fantastic Bluetooth headset makes a great fashion statement and has been designed to provide total comfort, the Samsung Gear Circle Bluetooth headphones come in the form of a stylish necklet that wirelessly connects to your phone or tablet. The unique and modern design also reduces time spent untangling wires or storing it in a case. Designed for long term wear, stabilising ear gels ensure perfect fit.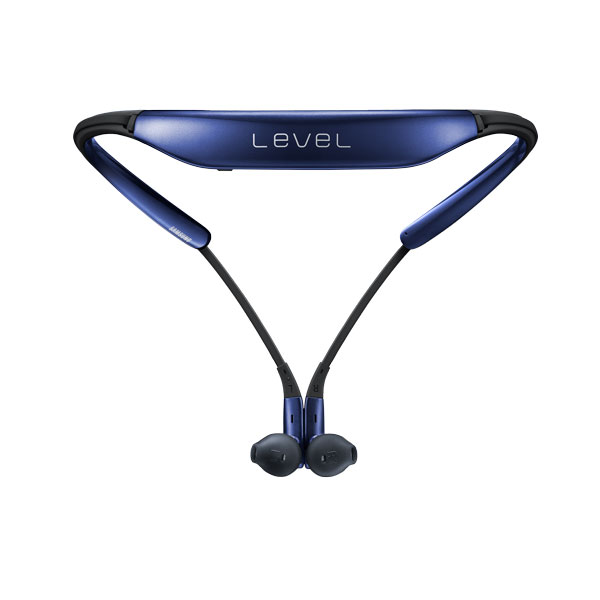 Smart magnetic clasp control
When you receive a call the Samsung Gear Circle gently vibrates to inform you that your phone is ringing. Once alerted all you need to do is simply detach the earphones and put them into your ears. When listening to music, just attach the earphones back together to pause your tunes.
Easy to use controls
Integrated into the right of the headphones, the easy to use controls, control the volume, play/pause, track advance and phone.
Please note: charging cable / mains adapter not included.
Specification
Talk time: 11 hours
Battery: Built in
Compatible: All bluetooth enabled devices