Most useful customer reviews
16 March 2017
Fantastic air vent phone holder
I was looking for an air vent holder for my iPhone 6 to go in my Audi Q5 (2012). Having had air vent holder in the past I wasn't expecting much but liked the look of Dash Crab Mono. The first thing I noticed upon opening was the quality of the build/finish, it looked fantastic. As soon as I fitted it into my car I knew I'd made the right choice. It fits perfectly into the vent and hold the phone very securely both vertically and horizontally without any unwanted movement. It also looks great without a phone in the cradle as has a very high quality finish. I would highly recommend this product.
13 March 2017
Great
A great looking phone holder that securely holds a iPhone 7 plus to the vents on my car, I've tried loads of others but this is by far the best I've used
31 January 2017
Simple and effective
This is perfect product to securely park your phone where you can see it without damaging your dashboard. You can also easily move it around for example from the driver side to the passenger side, or for right or left-handed access. It looks smart and does the job.
95 Reviews
|
Write a review
---
Additional information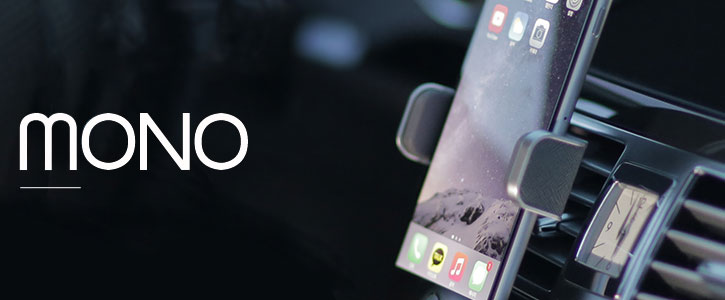 Compatible with small and large smartphones
The Dash Crab Mono Premium Leather In-Car Vent Mount fits most smartphones, even the new larger devices such as the Note 4 and the iPhone 6 Plus. The Dash Crab Mono features a spring loaded stainless steel mechanism and elastomer grips, which allow the Dash Crab to securely fit all smartphones from a width of up to 88mm.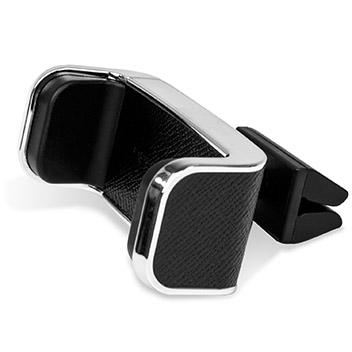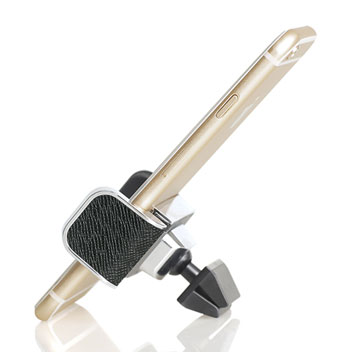 The Dash Crab also allows easy access for audio cables and power cords, so you can effortlessly listen to music and charge your phone while it's held at a comfortable viewing angle.
Sleek, sophisticated real leather design
Made from genuine Italian Saffiano and Calf-skin leather, the Dash Crab Mono provides a top quality and premium feel that will fit with any car interior.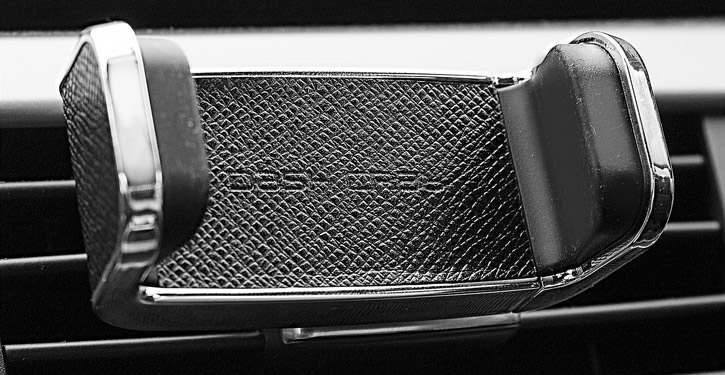 Rotating, 360 degree design for landscape and portrait viewing
Once installed the Dash Crab Mono can be quickly re-positioned for a perfect viewing angle. Making it easy to switch between landscape and portrait orientations whenever required.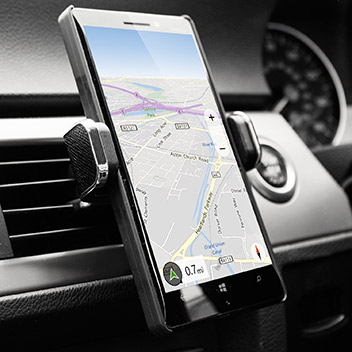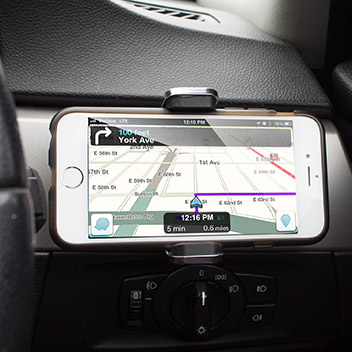 Attaches to all types of car air vent for a simple and quick installation
With the Dash Crab Mono features a rotating clip, it can mount to any type of car air vent - horizontal, vertical and angled.
The Mono's simple, yet highly functional design works by slotting onto on of your vent blades, thus it does not require any suction cups, adhesives, magnets or special cases which can be tiresome to fit and cause damage to your car's interior.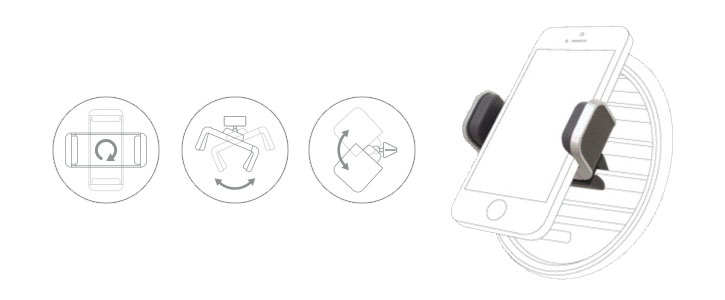 Pocket portable
The Dash Crab Mono Premium Leather In-Car Vent Mount weighs very little and is small enough to fit in your pocket, making it perfect for everyday use as well as holidays and business trips.
The Mono's spring loaded expandable jaw securely holds most smartphones. Please check your phone is no wider than 88mm - including any case you wish to use fitted to your phone in the holder. The vast majority of phones will not exceed this size so in most cases you should have problems.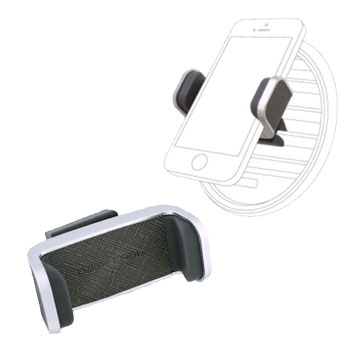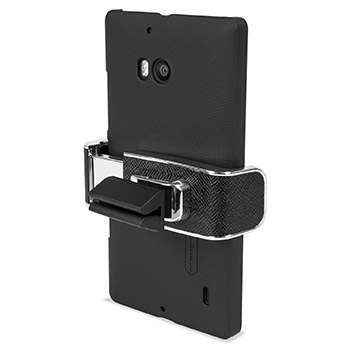 Doubles up as a travel stand
Insert any card from your wallet or purse into the rotating clip and the Dash Crab Mono transforms into a hands-free stand. Ideal for use in both portrait and landscape formats, making it perfect for watching videos or playing games on flights and train journeys.