Additional information

Introducing the Flir FX Wireless HD Camera Video Monitoring System, a versatile and portable high definition camera designed to keep an eye on things while you are out of the room or even out of the house. Store to the supplied Micro SD card or optionally use Flir's own online cloud storage solution.
Watch your home on your smartphone or tablet from anywhere
The Flir FX HD Camera makes it easy to check in on your children after school or vulnerable adults to ensure they are safe. You can also use the device to simply watch your pets at play, all right from your smartphone or tablet device.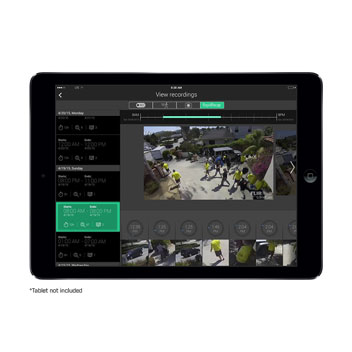 Simply download the free Flir FX iOS or Android app to keep an eye on your home anytime and anywhere. The camera connects to your Wi-Fi router, without the need for a computer.
High definition video
With crystal clear 1080p HD video (1920x1080) at a smooth 30 frames per second, the Flir FX Camera will reveal the details you need to see to monitor the health and activities of individuals. Keep an eye on your home or monitor your pet during the day while you are at work, whatever the subject you can monitor the action live and what has been recorded earlier.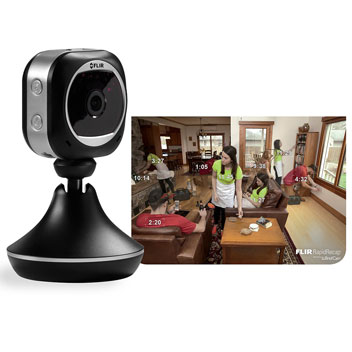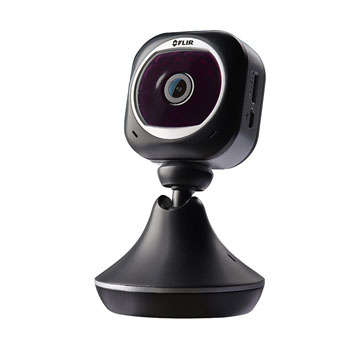 Night vision to view areas in low lit conditions
With an infrared night vision for recording in low light, the Flir FX HD Camera is ideal for monitoring your baby while it sleeps.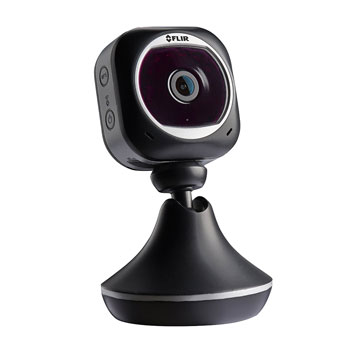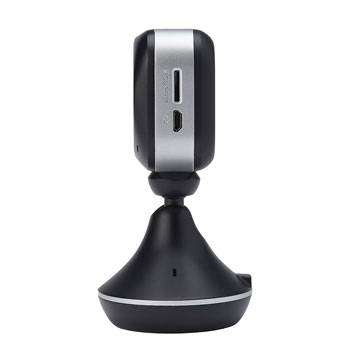 Even in the dark, the camera can see the details needed for you to easily view the activities within a room.
Wide-angle video and digital audio
The camera's wide-angle video captures large spaces, to ensure you can monitor a room with ease - especially when you have active children or pets.

With its clear digital audio, you can listen out for any sounds or noises that may indicate a problem in the room you are monitoring.
Review captured video easily with rapid recaps
For a paid subscription, you can also use RapidRecap, a system that intelligently compiles hours of recorded events into a cut down version that highlights the important points in the timeline rather than the need to sort through entire video recordings.
Temperature & humidity sensor
With the built-in temperature and humidity sensor you can keep up-to-date with all the activities on-screen as well as monitor other details not visible on camera for the total picture. Is the room too hot for your pet or too cold for your plants?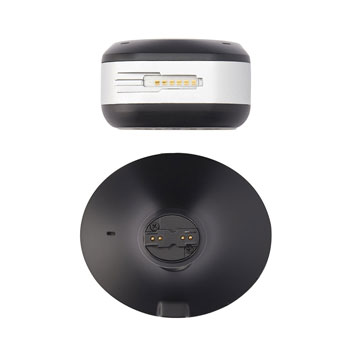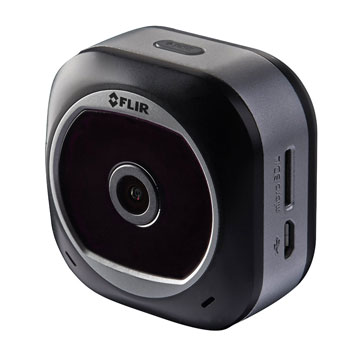 Enjoy peace of mind with movement-detection notifications
Receive notifications to your phone or tablet when motion is detected. Maybe you run a small business and the need to keep an eye on the location of your safe is important, well with the Flir FX Wireless HD Camera you have your own security system you can view from your phone and tablet anywhere and be alerted when there is motion when there shouldn't be.
Built-in battery for portability
With rechargeable batteries built into the camera, you can take the Flir FX HD Camera and the included stand with you wherever you go with power that will last for up to 4 hours. This also gives you the option to move the camera from room to room as your monitoring needs change.
Micro SD card included
With the included 8GB Micro SD card, you can begin recording straight away to ensure you don't miss any of the activities the camera is focused on.
Wall mounting hardware provided
Mount the camera safely and securely to the wall with the included wall mounting hardware, providing additional locations to mount your Flir FX HD Camera.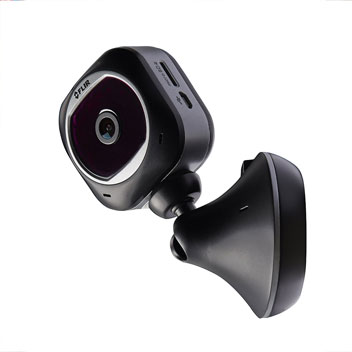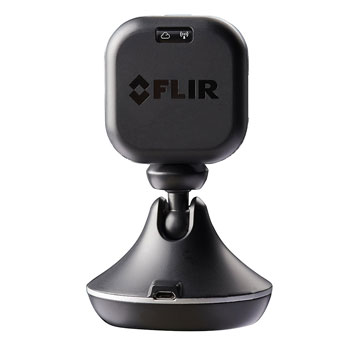 Specifications
Dimensions: Camera only: 2.0" × 1.2" × 2.3" (51mm × 31mm × 59mm), Camera & indoor stand: 2.7" × 2.3" × 4.7" (70mm × 60mm × 121mm)
Weight: Camera only: 0.2lbs / 0.1kg, Camera & indoor stand: 0.5lbs / 0.2kg
Image sensor: 1/3" 4 MegaPixel CMOS
Resolution: Up to 1080p (1920 × 1080)
Frame rate: Up to 30 fps
Lens: 2.45mm / F2.5
Field of view (diagonal): Up to 160°
IR cut filter: Yes
Wireless interface: WiFi 802.11 b/g/n compliance, 2.4GHz band
Mobile app: iPhone® / iPad® / Android™
Micro SD card compatibility: 8GB to 64GB
Micro SDHC or Micro SDXC; class 10 or higher
Video compression: H.264
Recording file format: Video: MP4
Image: JPG
WiFi hotspot range: Up to 500ft (150m)
IR LED: 6 IR LEDs
Night vision range: Up to 20ft (6m) indoor
Buttons: Power button
WiFi button
Record button
Speaker: Yes
Microphone: Yes
Temperature sensor: Yes
Humidity sensor: Yes
Environmental rating: Indoor only
Operating temperature: 32 ~ 104°F / 0 ~ 40°C
Battery life: Up to 2 hours (camera only), Up to 4 hours (camea & indoor stand)
Battery: 3.7V DC 1130mAh
Power adapter: 5.0V DC 2.0A / Micro-USB type
There are no reviews for your native language. Please select an alternative filter above.
Average rating 4,5 given by 2 customers | Write a review
Très bon produit
Très bon matériel. La caméra est de très bonne qualité -pour ma part j'ai le modèle outdoor avec le caisson étanche pour un usage extérieur). Sur ce modèle il y a un alimentation externe 220V de fourni. Il est possible de connecter la camera en direct wifi ou via un hotspot ou sa box avec une clé de sécurité. L'image est de très bonne qualité (vision sur écran iPhone 6s) et le son est correct. Possibilité de communiquer en PTT de mobile vers la caméra via l'appli FlIR FX. Possibilité de regarder en direct l'endroit surveillé avec enregistrement continue sur SD ou le Cloud (gratuit). Il est aussi possible de sélectionner le mode de vue normal ou grand angle. La vision nocturne (débrayable) est de très bonne qualité. Le flux wifi est top : testé à 10m de ma box dans un jardin. Il est possible de lier plusieurs cameras et de visionner les images (direct, recap de la journée...) sur l'écran de son mobile (ou tab). Il y a plusieurs modes de qualité d'image au max 1080p. Bref je vous recommande cette camera.
Translated from French
1 out of 1 found this helpful
Did you find this review helpful?
---
Francisco Sierra Jiménez
Granada
11 March 2016
Cámara HD FLIR FX
ESTUPENDA
Es una cámara pequeña pero con una calidad grande tanto por su imagen como por su sonido y muy practica para traslados para casa de porte o negocio.
Translated from Spanish
0 out of 0 found this helpful
Did you find this review helpful?