Most useful customer reviews
Zafar
Liverpool
Huawei p9 plus
19 June 2016
Excellent
Brown leather case, excellent quality. Dropped phone already and luckily it was in the case so no damage! Job well done
Steve
Unknown
Moly X1 & Lumia 650
28 July 2016
Beautiful but need better adhesive
The pu leather on this case is excellent. It a universal fit case for phones between 5 and 5.7 inch. Because there is no standard location for the lens on smartphones, Olixar has found a unique solution: The have made a rotating mounting plate so that the smartphone can be positioned for camera use with almost any device. I love the case, but found that both of my phones kept separating from the mounting plate, especially in hot weather. The problem is that the brass swivel used to attach the mounting plate to the case protrudes beyond the surface of the silicone adhesive pad so that the phone cannot sit flush with the pad, creating a pressure point constantly working to make the adhesive release. My solution was to replace the silicone adhesive pad with 3M VHB adhesive pads. These pads are thicker and the swivel no longer presses against the phone's back.
John
Eastbourne
EE Harrier
29 August 2015
Good looks
Bought for a new android was delivered really quickly. a good fit for my phone, looks the part. Hopefully will last the life of the phone
101 Reviews
|
Write a review
---
Additional information
Sophisticated leather-style aesthetic
Ideal for use at work, at home or out and about, the Encase Rotating 5.5 Inch Leather-Style Universal Phone Case features a professional leather-style finish that makes it the perfect case for any situation. The premium design of the case compliments the aesthetics of your phone perfectly, thanks to the stitch finishing and luxurious interior, which keep your phone safe, secure and looking fantastic.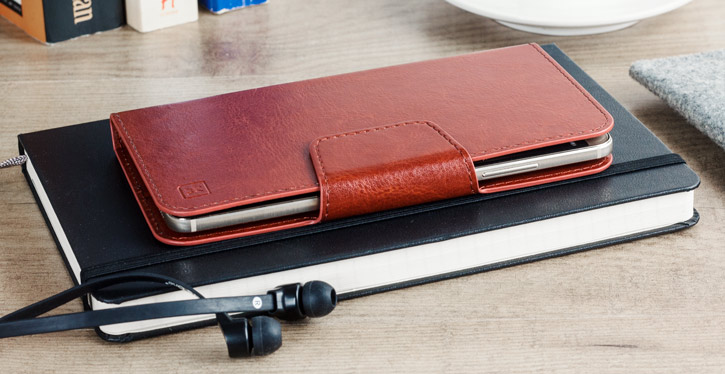 Universal protection for your 5.5" screen phones
Made from a lightweight and durable material, The Encase Universal Case is slim and strong, with protective corners that stretch to hold most 5.5 inch screen phones securely. This tough case helps protect your phone from day to day bumps and scrapes, keeping it looking as good as new.
The dimensions of this case are 155mm x 85mm and will hold devices up to this size safely and securely.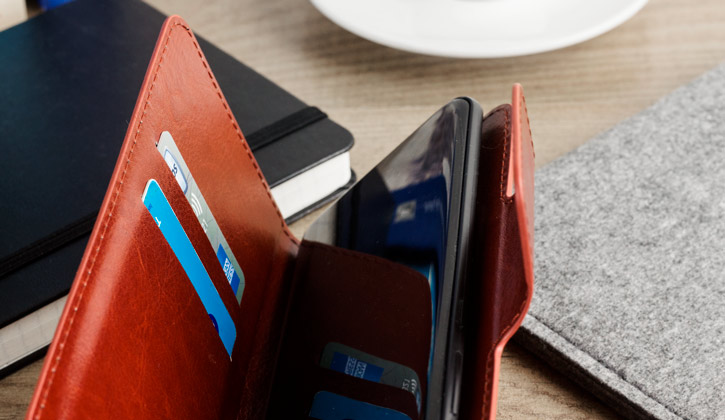 Adhesive gel pad to keep your phone secure
The Universal Stand Case features an adhesive gel pad, that provides a secure hold without leaving behind any unwanted sticky residue. To apply, simply press your phone down on the adhesive gel pad and your done, it really is that quick and simple to fit. The grip is incredibly strong so you can forget about the phone falling out of the case. Once placed firmly into place it isn't going anywhere unless you really want it to.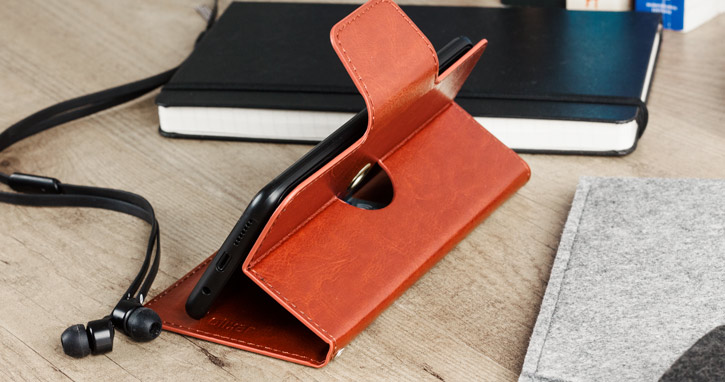 Ingenious rotating media viewing stand
This case not only provides great protection, it also performs the duties of a convenient viewing stand. The Encase can fold into a comfortable viewing angle - in portrait or landscape. This is thanks to an ingenious rotating stud which allows your phone to swivel in 360 degrees. So whether you're settling down to watch a film, typing some emails or simply using it as a desk stand to view incoming alerts in the office or at home, this case has it all covered.
This brilliant rotating system also allows photos to be taken while in the case, no matter what phone you may have or where the camera is located. Simply swivel the phone to the desired orientation so the camera is not obscured and snap away - no need to compromise on protection so you can document your life.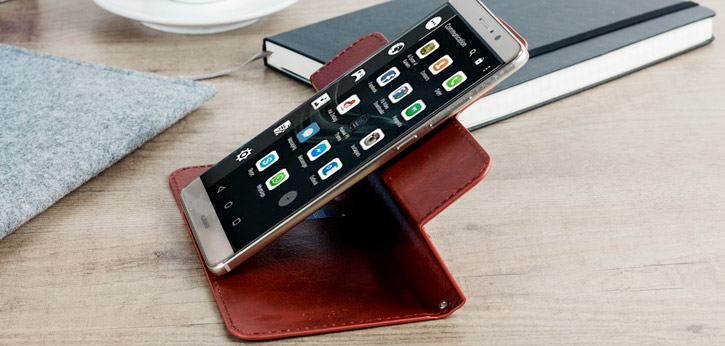 Slots for credit cards
Well, the bonuses just keep coming. If you thought this case had enough going for it already, wait! It also has 2 internal storage pockets for your most vital credit or identification cards so you can leave the wallet at home too.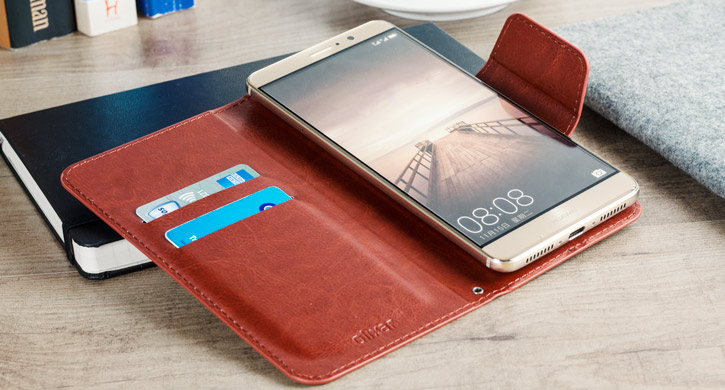 Universal for extra versatility
As this case isn't designed for one phone in particular, but many, it means your next phone may fit this one too. This makes this case extra versatile, not only now, but in the near future too.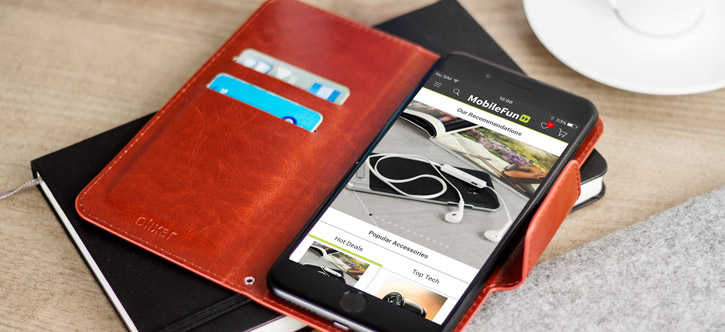 Please note: due to this case's attachment mechanism, phones with a rear power button or volume control may not be suitable.