Most useful customer reviews
Chris Tyler
Blackpool
HTC10
21 March 2017
I can use my phone as a sat Nav and see the screen without blocking the windscreen
Never seen one of these before but it is just what I need so I can use my phone as a sat Nav and see the screen without blocking the windscreen,and as always mobilefun had it in stock and it was delivered a couple of days later.
steve
london
samsung galaxy 7 edge
21 March 2017
easy and robust
I have a new car with all the connections etc but I still like to see the phone screen and I use spotify. With the new legislation this device allows you to perch your phone right in the middle of the consul without pads and sticky bits. It also saves your phone shooting off the seat if you brake hard. I bought two in the end one for my little soft top. its a neat little cradle easily fitted or removed in seconds, and you can still play a CD if you can remember them !
Gerald Foremam
MIRFIELD
Moto g4
20 March 2017
Not the cheapest on offer, but I am pleased with my choice
I would have liked to have known that it was as easy to assemble, fit and use as it was. It would also have been good to know how well designed and robust it has proved to be. Thanks. Not the cheapest on offer, but I am pleased with my choice.
284 Reviews
|
Write a review
---
Why buy
Unique CD slot mounting mechanism - safe and legal
No technical installation needed - still listen to your CDs
One hand mounting / dismounting - quick and easy
360 degree rotation - get the perfect viewing angle
Compatible with devices up to 110mm in width - fits even the largest phones
Case compatible - features tough rubberized grips
Thumbscrew mechanism keeps your cell phone held in position
---
Additional information
Ensures safer driving
Proven by industry experts, phone's mounted away from the windsheild ensure safe driving conditions, thanks to reduced screen glare, more windsheild visibility and making your trips more pleasurable and most importantly - safer.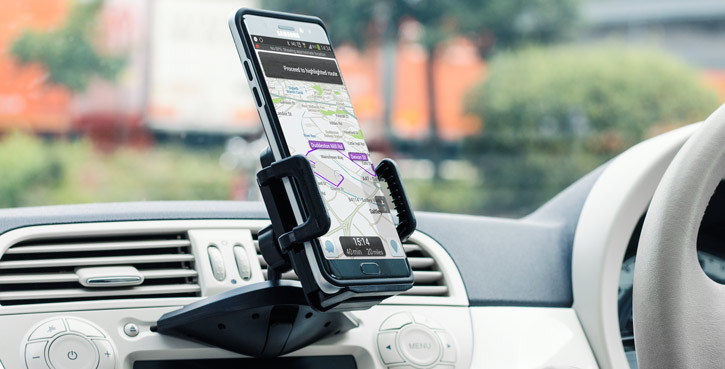 Suitable for phones with or without cases up to 12cm
The Olixar CD Slot Mount is truly one of the world's best universal car mounts, with a unique stylish adjustable grip holder that securely holds your phone in place - even in the roughest of terrains.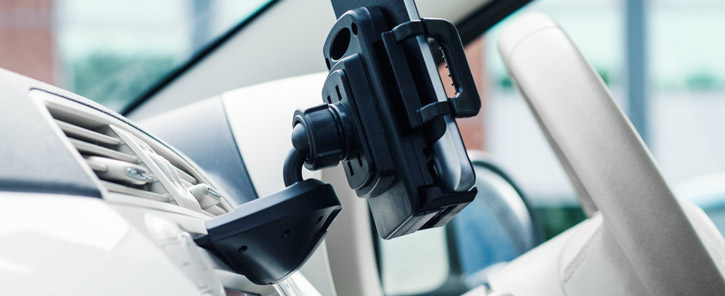 Suitable for phones with or without a case, the Olixar's quick release arms stretch from 5.2cm up to an impressive 12cm. This allows it to grasp most smartphones, even the Galaxy Note 5 - regardless of how thick their cases are.

Quick one hand mounting / dismounting
The Olixar CD Slot Mount features a button that extends the cushioned arms automatically, so you can easily rest your phone within the holder with just one hand. Once in position, the arms can be pressed together to secure your phone. For further peace of mind, a locking button ensures the arms remain secure in the selected position. This button also acts as a quick release button for when dismounting, so you can efficiently remove your phone from the holder with just one hand.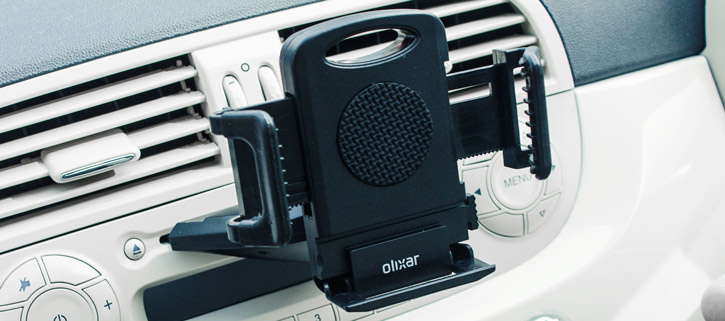 360 degree rotation of your phone
The holder features a large ball joint, allowing you to rotate your phone 360° for portrait or landscape positions and also includes a tilt depth of roughly 30° - meaning you can position the device however you wish.
A simple nut-and-bolt mechanism allows you to secure the holder in place once you've found the perfect viewing angle.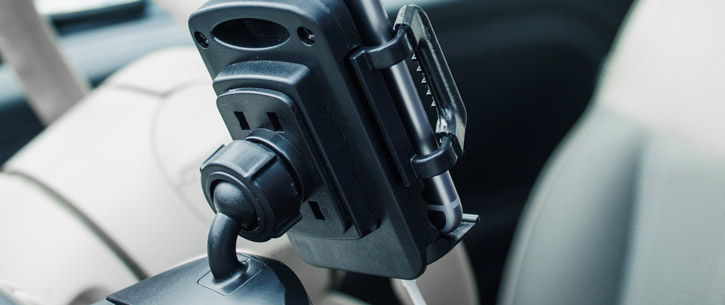 No technical installation required
The beauty of this product is that you don't have to spend your valuable time (and patience) installing it. It couldn't be easier as all you need to do is just place the Olixar CD Slot Mount Holder into your vehicle's CD slot and you're good to go. It will hold your mobile devices, sat navs or anything similar with ease.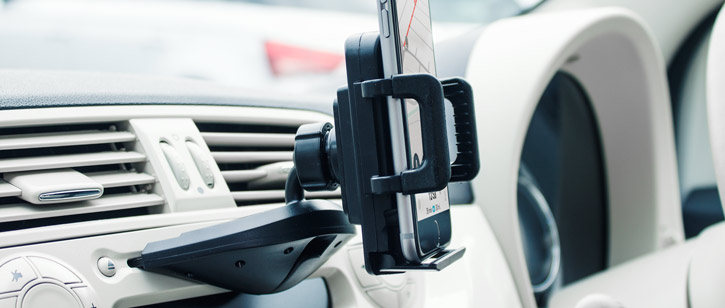 You can still play your CDs
Don't be frightened that it will hinder you playing your CDs or damage your CD player. The Olixar CD Slot Mount doesn't interfere with it at all.