Most useful customer reviews
Moses
California
Olixar drop and play speaker
23 December 2016
Awesome speaker
Ok so when I first saw this thing I didn't think it would be that good let alone loud. But I was proven wrong it has good sound, good battery strength, and is really convenient. Sounds better with a cord but for people on the run drop it with your charger on or without and get some nice tunes while your getting ready for whatever or just relaxing in the couch. Price is worth it. Not the world's greatest speaker ever but for the money and the convince of it there isn't a better speaker out there.
22 December 2016
Nice
Nice little speaker with long battery life. Shipping was fast.
16 November 2016
Puzzling
I love this thing. Just puzzled on how it works but works great. Already show and tell at my job.
176 Reviews
|
Write a review
---
Additional information
No need for Bluetooth, Wi-Fi and certainly no need for those messy wires... Instead use induction technology. Simply place your device on top of the unit and listen in awe as the speakers pump out the tunes with greater volume and clarity.
Induction technology
The Olixar Drop and Play Wireless Speaker brings a new, almost magical way for you to enjoy your music. There is no need for Bluetooth, Wi-Fi or any cables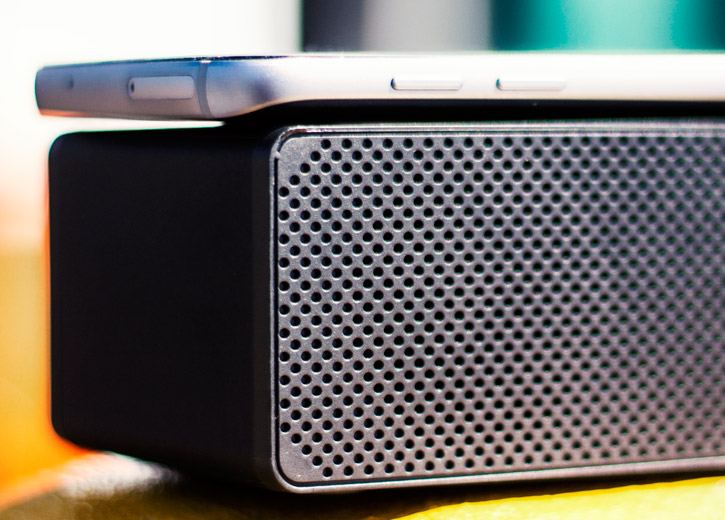 Simply play your music on your smartphone, place it onto the speaker and benefit from a fuller music experience. The Drop and Play speakers are able to do this via built-in induction technology.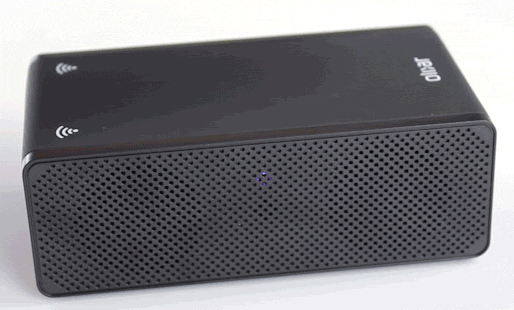 Lightweight design
This lightweight speaker has been built with convenience in mind. The lightweight and portable design is complemented by a slick black casing, that will not only help to protect your speaker, but looks great either at home or work.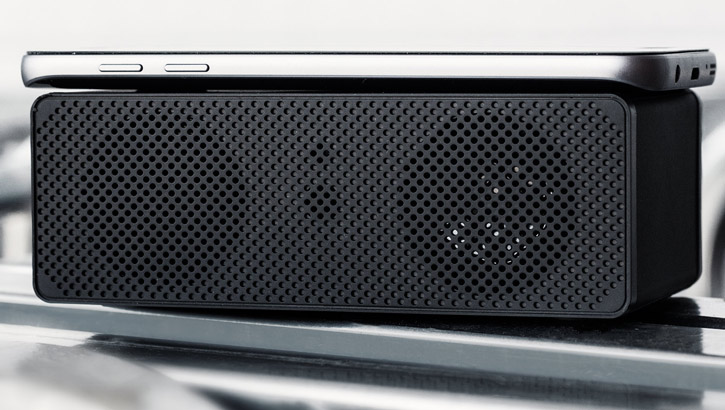 Powerful, clear output
Just because it's portable, doesn't mean it lacks in power. With dual speakers, the Olixar Drop and Play Wireless Speaker will handle all varieties of music whether enjoyed inside or relaxing outside.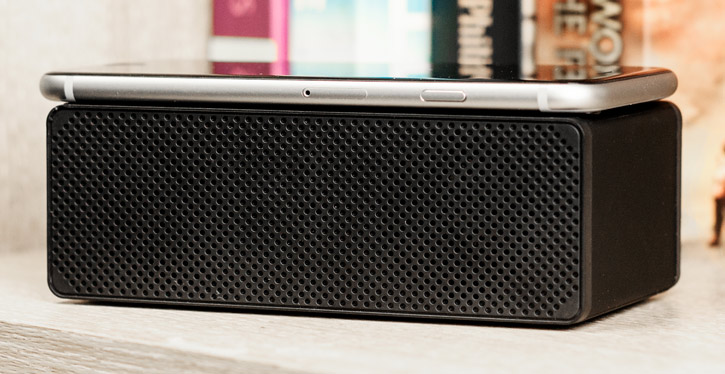 Rechargeable battery
The Olixar Drop and Play Speaker has a built-in rechargeable battery, so you don't need to worry about buying new batteries. When it runs low, you can easily recharge it using the provided USB charging cable.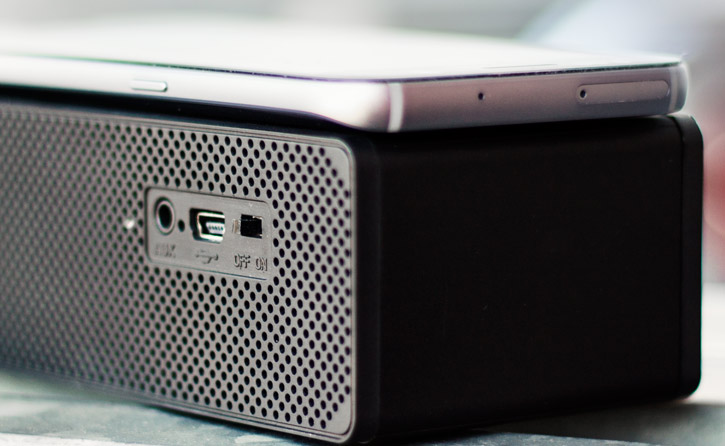 Optional 3.5mm input
The Drop and Play Speaker also gives you the option of using the included 3.5mm AUX audio cable for complete compatibility.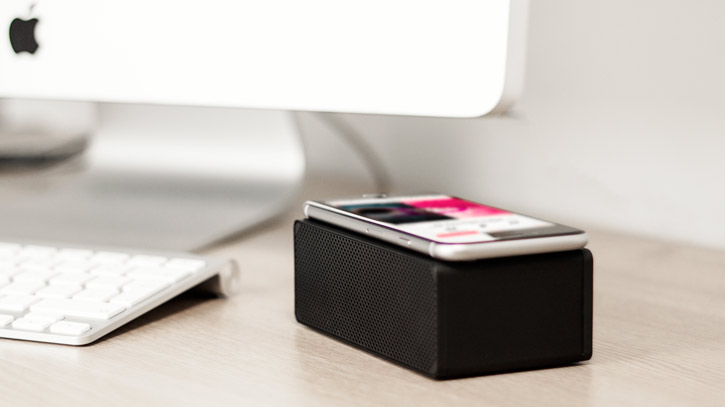 Compatible with most smartphones
The Olixar Drop and Play Wireless Speaker is compatible with most smartphones including most iOS and Android devices. It will also work with many other devices that contain a built-in mobile speaker.
Technical specifications:
Size: 130 x 45 x 70mm
Weight: 155g
Input power: DC5V/500mA
Lithium battery: 3.7V/800mAh
Max power: 1250mW
Response frequency: 20Hz - 20KHz
SNR: 65dB
Speaker sizes: 1.5"
Impedance: 4ohms
Working time: >5.5 hours
Charging time: 3 hours
Standby time: ~200 hours