Why buy
Keep up-to-date without having to touch your phone
Powered by Google's Android Wear
Just say "OK Google" to activate features
Always on, a screen that never sleeps
Downloadable apps to customise your LG G Watch
Pairs to your phone via Bluetooth removing the hassle of tangled cables
Water and dust-resistant
---
Additional information
Keep up-to-date without having to touch your phone
Convenient, good looking and distinctive - the LG G Watch powered by Android Wear allows you to check your Facebook alerts, catch up on your Tweets, texts and e-mails, make calls and also listen to your music while keeping your hands free. The LG G Watch features an easy to use, ultra-responsive touch display - making it simple and easy to navigate your way around with a simple touch, press or swipe.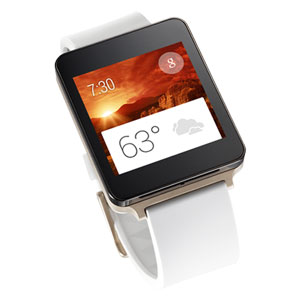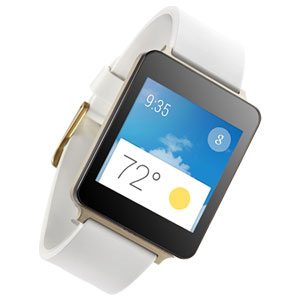 Powered by Google's Android Wear
Software designed specifically for small and powerful devices worn on the body, Google's Android Wear operating system takes advantage of Android's core benefits and brings them to a wearable form factor.
With the power of Google, you can be alerted of important events and notifications all from your smartwatch. Learn about any change to your flight's schedule or whether your journey has any delays along the way - the LG G Watch powered by Android Wear ensures you are never out of the loop.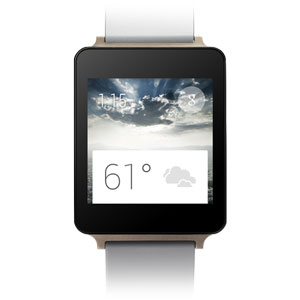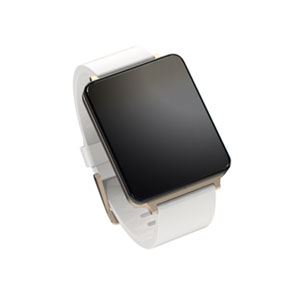 Just say "OK Google" to activate features
No need to press any buttons, simply say "OK Google" and take control of sending text messages, running Google searches, checking driving distances and many more areas besides - all by simply speaking to your smartwatch.
Always on, a screen that never sleeps
Easily check the time and weather conditions by simply looking at your G Watch. No need to press a button to trigger the display to turn on, the G Watch remains on 'all of the time' so you can quickly and conveniently view the information.
Downloadable apps to customize your LG G Watch
The LG G Watch features exciting and powerful apps so you can personalise your G Watch and make it your own.
Pairs to your phone via Bluetooth removing the hassle of tangled cables
Missed an important call or SMS because you couldn't hear or find your phone at the bottom of your handbag or pocket? With the G Watch this is now a thing of the past. Using innovative Bluetooth technology, the watch displays the caller ID and vibrates as your phone is ringing or when you receive an SMS. Reject or mute the call with a button on the watch or use the Bluetooth headset or mobile phone to answer the call and start chatting.
Water and dust-resistant
The G Watch features water and dust resistance, ideal for active users or for those who still want to be notified of contact activity even when in the shower or in rough conditions.