PureGear Slim Shell Case for Nokia Lumia Icon - Coconut
Product part number: 60508PG
Product reference: 44104
Protect the back and sides of your Nokia Lumia icon with this Slim Shell case from PureGear. The Slim Shell case has a one-piece design that combines a flexible rubber bumper with a durable, clear polycarbonate shell for solid all round protection.
Additional information
Hybrid design protects your Lumia Icon from damage
Manufactured from a combination of polycarbonate and rubber, the PureGear Slim Shell Case protects the back and sides of your phone from accidental bumps, drops and scrapes. The tough plastic back will save your Lumia Icon from accidental bumps without adding excess bulk to your device, whilst the flexible rubber bumper will not only protect against impacts but also ensures the case is easy to fit.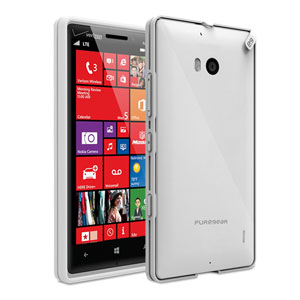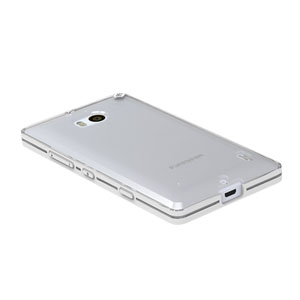 Crystal clear case emphasises the back of the Nokia Lumia Icon
Designed to complement the unique styling of the Lumia Icon's back, the PureGear Slim Shell Case is completely transparent and slim - which allows you to see the key finishing details of your Lumia Icon and enjoy fantastic protection.
Cut-outs for the various ports and features of your phone
The shell has all of the appropriate cut-outs for the ports and features of your Nokia Lumia Icon such as the camera with flash and volume controls.
Simple snap-on design
The simple snap-on design allows for easy installation and removal if necessary. It features a special coating on the inner of the case which prevents it from scratching the back of your phone.