Why buy
Make gardening easier and smarter
Bluetooth real-time monitoring
Dedicated iOS and Android App
Perfect for indoor and outdoor use
6 months of use from a single battery
---
Additional information
Make gardening easier and smarter
The Parrot Flower Power is a sensor that can be positioned close to a plant, indoors or outdoors, in a pot or in open ground. Real-time precise measurements are provided for the parameters that are crucial for the growth and good health of plants - including soil moisture, fertilizer, ambient temperature and light intensity. The Parrot Flower Power uses advanced sensor technologies to monitor the plants' welfare through a range of parameters. Using the data gathered every 15 minutes by the four sensors, users are able to understand the exact requirements of their plants, allowing the user to tailor the conditions in order for the plant to thrive.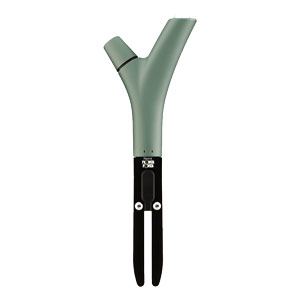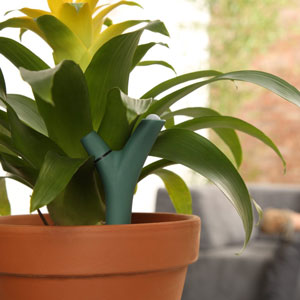 Bluetooth real-time monitoring
The data retrieved by the Parrot Flower Power is sent straight to your smartphone or tablet using Bluetooth low energy technology. This allows it to communicate with other Bluetooth enabled devices. When near your Flower Power, you can use Live mode to check the light intensity, ambient temperature, and soil humidity. Every 15 minutes the Parrot Flower Power measures four data sources and stores the data in its memory. Every two hours the Flower Power Plant Sensor sends data to your smartphone via Bluetooth. If not within Bluetooth range, it stores the data for up to 80 days within its built-in memory until you are back within range. So no matter where you are, your data is safe and ready for analysis.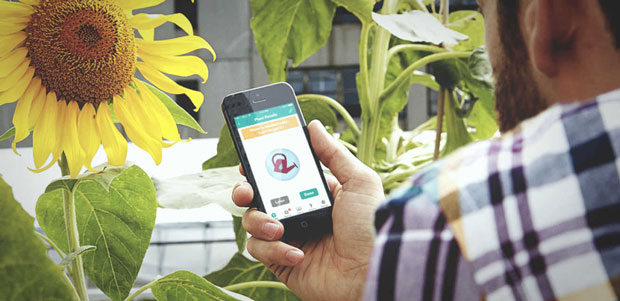 Dedicated iOS and Android App
The ultra intuitive Android and iOS app provides access to rich content and highly accurate maintenance tips, to keep your plants thriving no matter what the conditions. Featuring a library of more than 7000 plants, the Parrot Flower Power allows you to access your plant's identity sheet, revealing its origins, photos, basic requirements and numerous practical tips.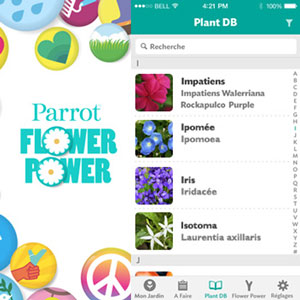 Perfect for indoor and outdoor use
The Parrot Flower Power can be used both inside and outside, working in temperatures ranging from -10°C to 55°C. The Parrot Flower Power can also withstand the elements thanks to its waterproof coating, allowing it to work in the rain, sleet and frost with no problems.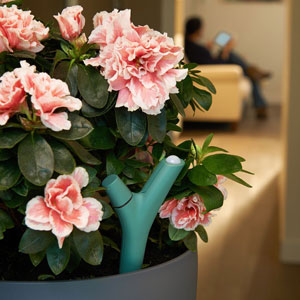 6 months of use from a single battery
There's no need to constantly change batteries either, thanks to the Parrot Flower Power's clever energy saving design. With an impressive six months of battery life from one single AAA battery, the Flower Power keeps on going, giving you the information you need when you need it.