Additional information
Create, play and protect
Belkin and the LEGO® Group have joined forces to bring to life their shared belief in people, big and small, and the potential of their imaginations.
The LEGO® Builder case is the first fully functional, fully customizable case for iPhone 5 and iPhone 5S.
A protective case that's fun to play with — it's the best of both worlds!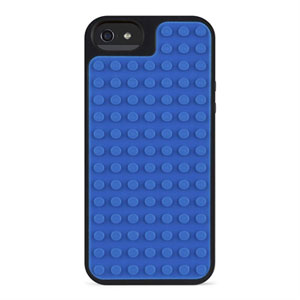 Official LEGO® Base Plate turns your phone into a buildable brick
The LEGO® Builder case is made of a co-molded hard plastic back for scratch-resistance with a semi-flexible outer frame for shock-absorption.
The best part is that it's designed with an official LEGO® Base Plate, so you can go crazy customizing it with your favorite LEGO® bricks.

Please note that the LEGO iPhone case shown in the image above is not the black version!
Wraparound frame keeps screen safe
When you put the LEGO® Builder case on your iPhone 5, you'll notice that the edges of the case wrap around your phone ever so slightly. Designed so when you place your phone facedown on a flat surface, your screen is less likely to get scratched.
Full button protection
The Builder case is designed to protect the buttons on the sides of your iPhone 5S / 5, while keeping the ports and speakers fully exposed.
Adjusting your volume, plugging in your headphones and connecting your charging cable is fast and easy — all while keeping your case on and your phone fully protected.