Olixar HexStyli 6-in-1 Stylus Pen - Silver
Product reference: 41890
The Olixar HexStyli 6-in-1 stylus pen is the ultimate accessory for tablet and smartphone users - with a ball point pen, stylus tip, ruler, spirit level and two screwdriver heads all built into it!
"Practical tool / pen"
"Very pleased with the purchase"
"Fantastic product"
Also available:
Most useful customer reviews
Susan Candelas
Warwickshire
Stylus silver pen
21 March 2017
Practical tool / pen
The pen is very practical as I write a lot and the fact it has other practical values to this stylus . Having grandchildren I often need a screwdriver on hand to use for their toys etc. Having a ruler and a plumb line to hand comes in handy as I often hang pictures so a very useful pen for many advantages. You wouldn't generally carry all 6 handy practical tools in your hand bag but this pen will take minimal space and no doubt come useful in all daily tasks for good value for money and for all my daily tasks. Looking after my grandchildren I am always replacing batteries to keep them happy with their toys and gadgets. I often am changing my home pictures around the Wallis so I need the ruler and spirit level to make sure I have the perfect living room. I also like to teach my grand daughter to write neatly as she is only 5 and only learning. So what a brilliant tool for all my daily chores. Thanks so much for this wonderful amazing gadget. I will make sure this wonderful gift will be present in my bag on a daily basis.
Michael Mulpeter
Hove
Olixar HexStyli 6-in-1 Stylus Pen - Silver
9 March 2017
Very pleased with the purchase
Very pleased with the purchase. It was as described, arrived quickly, undamaged as well packed.
Michael Goodenough
BRISTOL
7 March 2017
Fantastic product
This is quite an amazing pen for the money. It writes so well and the other uses makes it a topic of conversation for all who see it.
431 Reviews
|
Write a review
---
Additional information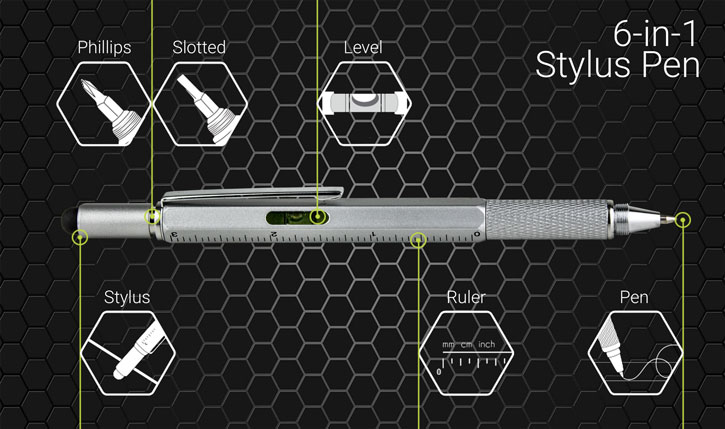 Omnidirectional stylus tip for accurate on screen interaction
The Olixar HexStyli 6-in-1 Stylus Pen has an omnidirectional tip, capable of moving on the screen just as smoothly in any direction you wish. This allows for accurate movements, drawings and precision touches.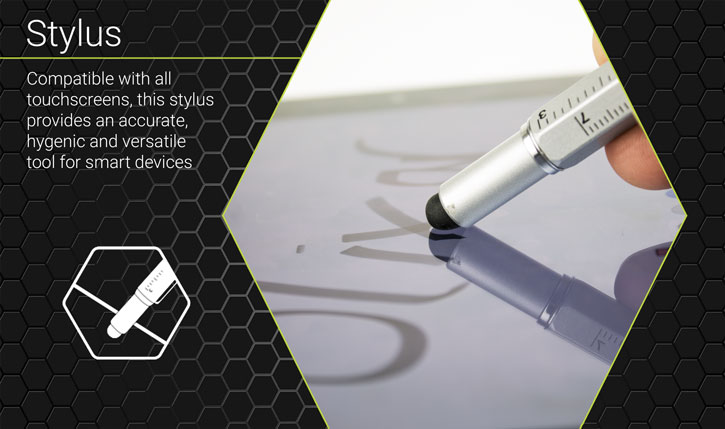 Integrated ballpoint ink pen for jotting down notes
Not only does the Olixar HexStyli feature a stylus tip at one end of the pen, but it also has a refillable ballpoint ink pen at the other end.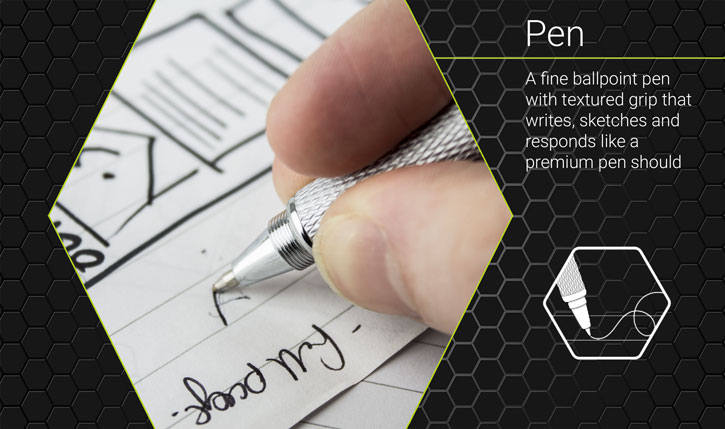 Phillips and Slotted reversible head screwdriver hidden under the stylus tip
By removing the stylus end of the Olixar HexStyli, a screwdriver tip is revealed. Pull this tip out and you'll see that it is double ended with one end being a phillips and the other being a slotted head. So wherever you are, you'll always have a screwdriver to hand.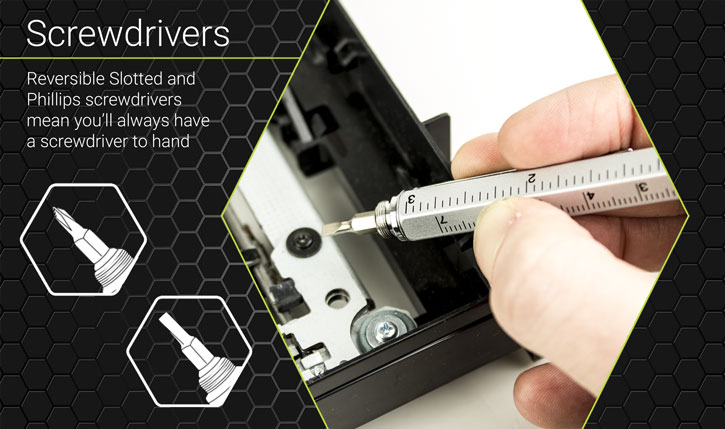 Printed ruler on the body
The Olixar HexStyli is ideal for making quick, small measurements as it features a 7cm and a 3 inch ruler printed on its body.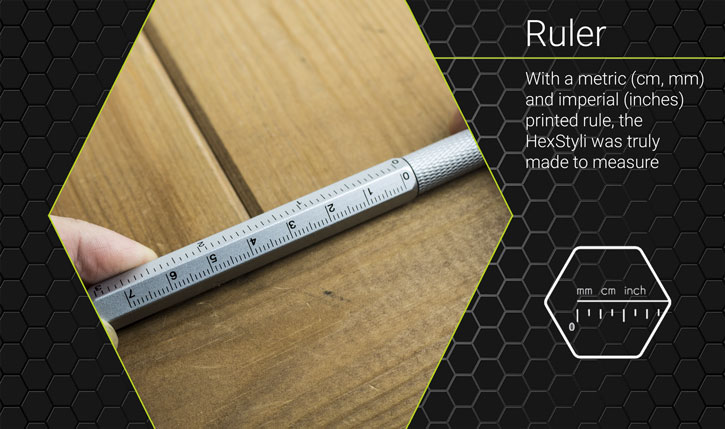 Built-in spirit level
With the Olixar HexStyli you'll never have unlevel pictures hanging at home or work again due to its built-in spirit level.