Additional information
Charge your spare battery from any Micro USB cable or mains charger
Ideal for commuters, travelling or peace of mind the Genuine S4 Zoom Battery Kit includes a spare official S4 Zoom battery and charger. Instead of waiting until your battery is low before charging this extra battery kit allows you to swap the batteries over, charging one in the kit using a micro USB cable or Micro USB mains charger whilst you simultaneously use the fully charged battery.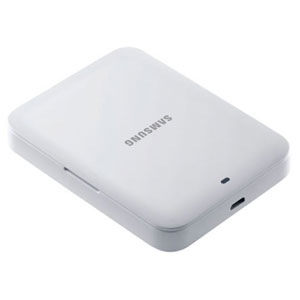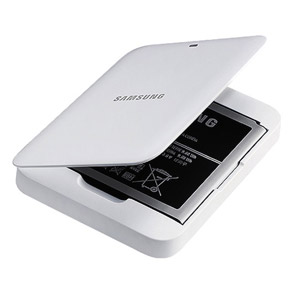 Same capacity as original battery
The included Samsung EB-K740AEWEG is the same battery that comes with your Galaxy S4 Zoom when bought, so it has the same capacity (2330mAh). This means whether you're looking to replace an old battery or simply want a spare, you can be confident of getting the same battery life out of your phone as you originally experienced.
Official S4 Zoom battery features a built-in NFC chip for full phone functionality
The Genuine Samsung Battery Kit for the Galaxy S4 Zoom features a built in NFC (Near Field Communication) chip which allows your S4 Zoom full capabilities to use NFC technology on items such as Samsung TecTiles 2.
Genuine Samsung accessory
This is a genuine Samsung product, so you can be sure that it not only meets the high quality standards as their other official products but that it will be completely compatible with your Galaxy S4 Zoom.