Additional information
Hold your iPhone or iPod securely and comfortably
The Capdase Versa Silinda stand is an ergonomic and playful looking desk stand that can accommodate all models of iPhone and iPod to hold your device securely and at a comfortable angle whether at your bedside table or office. Manufactured from high grade silicone it protects your iPhone or iPod from damage and also prevents any slipping on the surface it is placed upon.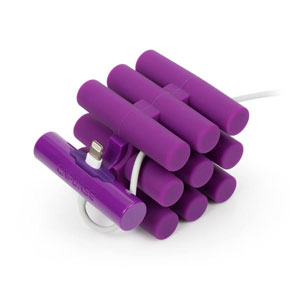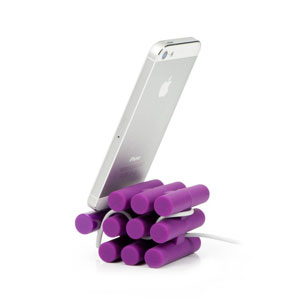 Supports the use of your existing Apple lightning or 30 pin cable for charging
Included with the Versa stand are two interchangeable adapters which support the use of either an Apple lightning or 30 pin charging cable to transform the stand into a desktop charger. Simply install the appropriate cable adapter into the stand, insert the cable and wrap it around the cylindrical shapes of the stand to tidy the excess cabling.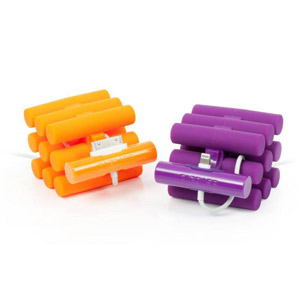 Allows you to view texts, e-mails and photos comfortably
Ideal for use at your desk or on your bedside table the Versa iPhone and iPod desk stand is perfect for keeping an eye on important message notifications, displaying your clock, viewing photos and using your iPhone as an alarm.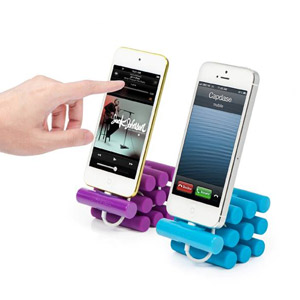 Playful design helps to reduce cable clutter
The artistic design of the Capdase Versa desk stand not only looks attractive but allows you to wrap your charging cable around the cylindrical shapes to prevent wires from causing an unsightly mess.
Durable silicone material is resistant to drops, dust and dirt
The durable material of the Versa stand means that it resists damage caused by drops or shocks and can easily be cleaned if dirty.