Krusell FlipCover Kiruna for Sony Xperia Z- Camel
Product part number: 75569
Product reference: 38297
Give your Sony Xperia Z the ultimate in stylish protection with the Krusell FlipCover Kiruna in camel.
Why buy
High quality, leather effect material
Custom-made for the Xperia Z
Soft microfibre interior
Additional interior pocket
---
Additional information
High quality, leather effect material
Krusell cases are renowned for their stunning quality, and the FliCover Kiruna case follows this tradition. Made using leather effect material, this Xperia Z case offers complete protection against scratches. The reinforced build also helps protect against knocks, keeping your device safe all day.
Custom-made for Xperia Z
The Krusell FlipCover is made specifically for Xperia Z, meaning not only does it offer a perfect fit, but all controls and ports are accessible once your device is inside. The book-style opening of the case means you can use it anywhere without compromising the protection.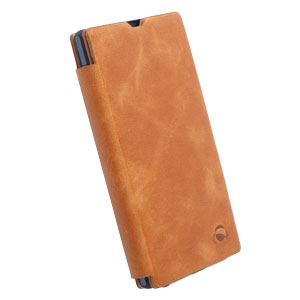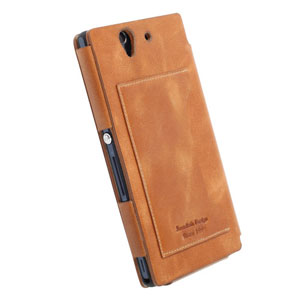 Soft microfibre interior
Not only does this case protect from the outside, but with a microfibre lining you can be sure that your Xperia Z will not come to any harm inside the case. Any existing smudges will be gently buffed away, leaving your Kindle Keyboard looking smooth.