Qi Wireless Charging Pad and Stand
Product reference: 38173
Charge your device wirelessly for an easy charging solution that also includes a functional desk stand.
"Induction charging pad"
"Does what it says"
"Does exactly what I want"
Most useful customer reviews
26 January 2014
Induction charging pad
This is a really great product.i use it in conjunction with the battery adaptor (separate purchase). Which fits well in the battery case with a barely discernible bump. I was a little concerned if it would charge through my opened S View case but it works fine. I must say i found the picture in the ad a little misleading. It looks like you get both the charger and the adaptor but obviously not. That apart, really very pleased.
Kate
United Kingdom
Samsung Galaxy S4 & Nokia Lumia 920
14 January 2014
Does what it says
As always with Mobile Fun, my order arrived super fast and contained all the right things. The charger works with my Samsung Galaxy S4 (although only when upright) and even better it works in spite of being in a Sonivo slim case. The charger also works with my Nokia Lumia 920 although only when lying flat and in a very specific position. It too works through quite a thick Nokia leather/rubber case. Overall I'm very pleased with this.
13 January 2014
Does exactly what I want
I bought this after reading the reviews , it is just the job . I use it with my nexus 4 and have it beside my bed in the upright position . As I work shifts when I come in no more trying to plug in the charger in the dark trying not to disturb my husband . Just stand it in wait a couple of seconds an away we go. I also have a plastic case on with a rubber back and it still charges through that . While charging I can see the clock but once charged the clock disappears . But I'm not too worried about that . A nice piece of kit . I did try it with the leather cover on but it didn't charge , but I rarely use that cover so not a problem for me. Also no set up required.
29 Reviews
|
Write a review
---
Why buy
Sleek, ultra slim design for an easy charging solution for any wireless enabled phone
Wireless charging point which works as a desk stand
---
In the box
Qi Wireless charger
AC adaptor
---
Additional information
Sleek, ultra slim design for an easy charging solution for any wireless enabled phone
With a sleek, ultra slim design the Qi Wireless Charging Pad and stand is a great space saving way to charge your phone at your desk, office or at home. Designed for quick and intuitive charging, the Qi Wireless Charging Plate allows you to charge your QI enabled phone without the mess of charging cables.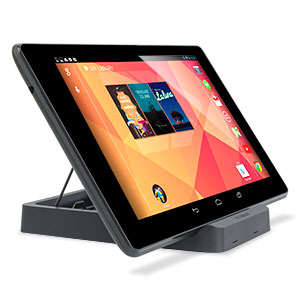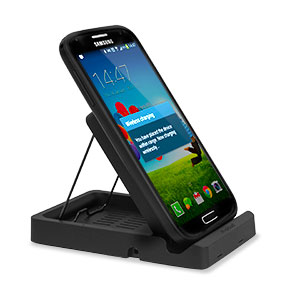 Wireless charging point which works as a desk stand
The Qi Wireless Pad is also a stylish, matte black desk stand which allows you to hold your Smartphone in an upright position so you can easily view your phone whilst it's sat in the stand. The stand also features wireless technology so once you place your Smartphone onto the stand, it will instantly start charging your device. It also works by simply lying your phone onto the stand as well, so you don't need to sit your phone in an upright position to get it to work.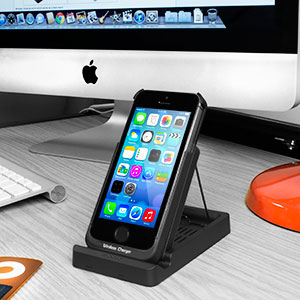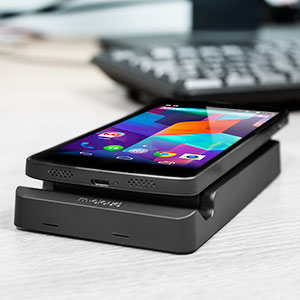 There are no reviews for your native language. Please select an alternative filter above.
Average rating 4,4 given by 29 customers | Write a review
NEW! Add a video - upload your video or send us a web link
Nexus 4 Wireless Charging - Nexus 4 Qi Charger
Milkerz5