Additional information
Transforms your iPhone 5 into a charming little monster
The SwitchEasy Monsters series are fun and addictive cases that offers your iPhone a unique spunky mind of its own. Featuring fantastic looking monster designs with unique appearances, there is sure to be one to suit your personality.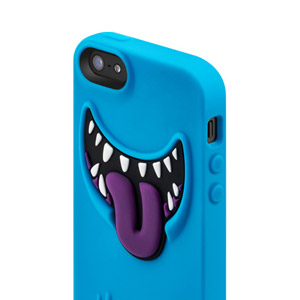 Soft touch super rich coated silicone construction improves feel and grip of handset
Made from a high quality flexible silicone, this case improves the feel of your iPhone 5 whilst also increasing the grip. The soft-touch material is not only pleasing to hold but the high grade of the material ensures that it won't distort or discolour.
Offers lightweight and thin but durable protection for your phone
As this is a silicone case, it is thin and light so doesn't add much bulk to your device, but still offers excellent protection against abrasions and minor impacts.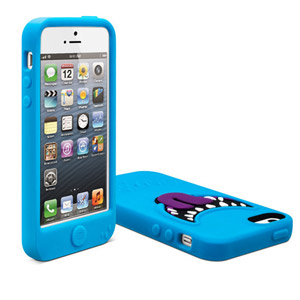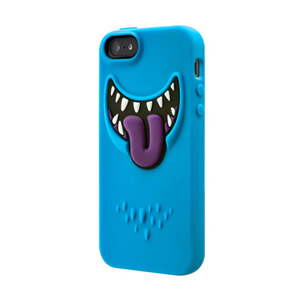 Allows easy use of button controls on the iPhone 5
The ease of using your iPhone 5 within the Monsters case is crucial. Through a perfect combination of material and engineering, SwitchEasy have secured excellent touch and tactile feedback on the raised buttons controls which help give you that little tactile sensation on your finger tips.
Connector protectors keep dust and grime away from your phone
The SwitchEasy Monsters case not only protects the surface of your iPhone, but also the inside of your phone as well. With the color matching connector protectors, dust and grime is prevented from building up inside the phone.
Includes two screen protectors for complete coverage
To complement the excellent protection provided by the SwitchEasy Bonds iPhone 5 case protective film covers are included for use with the case. Two anti-static screen protectors for the front screen will ensure that your retina display stays scratch free whilst used with the Monsters case.