Qi Universal Wireless Charging Plate - Black
Product part number: UW-CP
Product reference: 37881
The sleek, ultra slim black design with fully integrated wireless charging capabilities. The charging plate has a built in intelligent circuit protection design which cuts the power off as soon as your device is fully charged.
"Great device"
"Superb A Must Have Gadget"
"Perfect"
Most useful customer reviews
Andrew Birch
Guernsey
Google Nexus phone
16 May 2014
Great device
Charging port has broken on my phone so instead of buying a new phone I thought I'd get this device, works perfectly 5 stars because it saved me about £400
Donat Theseira
London
Nexus 5
29 April 2014
Superb A Must Have Gadget
A superb gadget, no more plugging and unplugging. Simply place your device on this flatbed charger and bingo is on charge. Simplicity the word.
George
Horsham
Nexus 5 and 7
17 February 2014
Perfect
The charger is perfect for just puting either the Nexus 5 or 7 on overnight for charging.
37 Reviews
|
Write a review
---
Additional information
An easy charging solution for any wireless enabled phone*
With a sleek, ultra slim design the Qi Wireless Charging Plate is a beautiful space saving way to charge your phone at your desk, office or at home. Designed for quick and intuitive charging, the Qi Wireless Charging Plate allows you to charge your QI enabled phone without the mess of charging cables.
Used in conjunction with the Qi Wireless Charging Shell, the Qi induction technology enables you to charge your phone quickly and easily once it is placed onto the plate. If your phone doesn't have built in wireless charging you can use one of the Qi adapter solutions to convert your phone to wireless charging.
*PLEASE NOTE: Not all handsets support wireless charging 'out of the box'. Certain Micro USB enabled smartphones can use a wireless charging adapter clip found here: http://bit.ly/15acaLk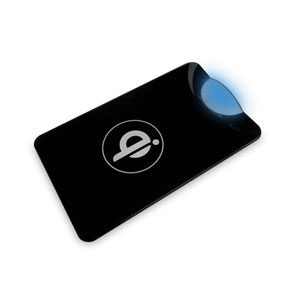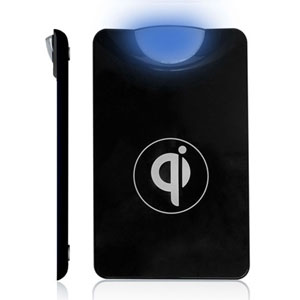 Features an LED indicator and over-charging prevention for smarter charging
The charging plate features a beautiful clear LED indicator which shows when your device is fully charged so you can see at a glance whether your handset is finished charging. Furthermore, an automatic shut off feature prevents your devices from continuing to charge once the battery is full this doesn't just help to save energy, but also to protect the plate itself from overheating. All of this allows for smarter charging of your handset.
Designed to be compatible with all QI Wireless charging devices*
Designed to perfectly complement the sleek styling of your handset. Whether it is for use in the home or office, the charging plate will look fantastic and measuring only 180 x 110 x 20mm you can be sure it will be discreet too.
*PLEASE NOTE: Not all handsets support wireless charging 'out of the box'. Certain Micro USB enabled smartphones can use a wireless charging adapter clip found here: http://bit.ly/15acaLk
Technical Specifications:
Net Weight: 150g±5g
Dimension: 110 x 155 x 20 mm
Input?DC 19V/Max 0.4A
Output?MAX 5W
Power Adaptor
Net Weight : 85g
Cable Length: 150CM
Input: AC 100-240V/50-60HZ Max350mA