Why buy
Manufactured from super strong TPU for excellent protection
Provides protection and extra grip
Features a supportive and rigid exo-skeleton frame
Allows easy use of button controls on the iPhone 5
Connector protectors keep dust and grime away from your phone
Includes 2 x front and 1 x rear protective films for complete coverage
---
In the box
1 x SwitchEasy Bonds Hybrid Case for iPhone 5 - White
2 x Front Screen Protectors
1 x Back Protector
1 x Microfiber Wipe
1 x Application Squeegee
2 x Lightning Connector Protectors
2 x Headphone Jack Protectors
---
Additional information
Manufactured from super strong TPU for excellent protection
The Bonds case by SwitchEasy is the perfect choice for people who want a flexible case without sacrificing the toughness of a harder cover. This TPU case offers great protection from scratches and scrapes, and as it's flexible it also absorbs minor impacts. The case features a thick rubber edging which provides excellent shock absorbancy, protecting your iPhone 5 against knocks and drops.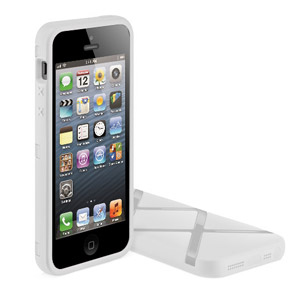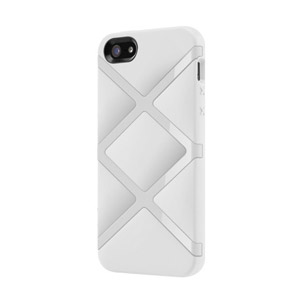 Provides protection and extra grip
The unique TPU material of the Bonds case provides the ultimate protection for your phone. The rubberised tough rubber skin provides protection and extra grip which minimises the chance of dropping your device.
Features a supportive and rigid exo-skeleton frame
The Bonds case includes a lacquered metal ex-skeleton frame which clips onto the back of case to provide additional strength and protection.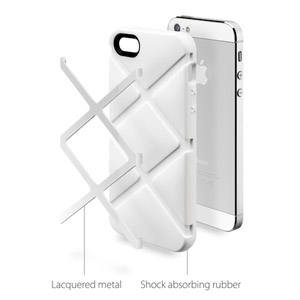 Allows easy use of button controls on the iPhone 5
The ease of using your iPhone 5 within the Bonds case is crucial. Through a perfect combination of material and engineering, SwitchEasy have secured excellent touch and tactile feedback on the raised buttons controls which help give you that little tactile sensation on your finger tips.
Connector protectors keep dust and grime away from your phone
The SwitchEasy Bonds case not only protects the surface of your iPhone, but also the inside of your phone as well. With the color matching connector protectors, dust and grime is prevented from building up inside the phone.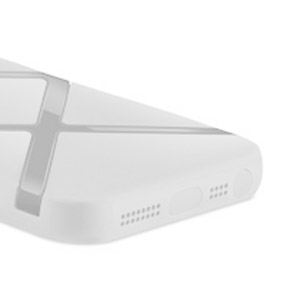 Includes 2 x front and 1 x rear protective films for complete coverage
To complement the excellent protection provided by the SwitchEasy Bonds iPhone 5 case protective film covers are included for use with the case. The front screen protector will ensure that your retina display stays scratch free and the camera lens protector will keep unwanted marks from ruining photos.
Technical Specifications:
Dimensions: 130.07mm x 65.78mm x 11.65mm