Samsung Galaxy Note 2 Car Mount Cradle Charger
Product part number: CM2-SGN2
Product reference: 37619
Keep your Galaxy Note 2 in view and fully charged while driving with the Car Mount Cradle and included car charger.
"Great holder for note 2"
"fredom to use your phone while on the move. "
"PERFECT BEST HANDSFREE."
Most useful customer reviews
Ben Scott
Redruth
Samsung Galaxy Note 2 Car Mount Cradle Charger
12 March 2014
Great holder for note 2
The product is very solid and easy to use. The sucker has not fallen off yet and seems very sturdy. It can be adjusted horizontally and vertically easily. The reach away from the windscreen is good as I have a VW transporter and the dash is quite deep. The method to clip in is very smooth and holds well. In the past i have struggled with getting it in and out. Not so with this one, I would highly recommend buying this if you have a galaxy note2. It also accommodates a protective cover by taking an insert out to give it more space.
G. man
Unknown
samsung galaxy note2
31 December 2013
fredom to use your phone while on the move.
It feels well built strong, with a insert that you can take out to make more room for your phone case if you have one. The clip for pushing down the rubber foot on to the glass is sturdy and well balance. And once it is locked in place it does not move or vibrate. can be used as just a cradle or a cradle and charger. The charger has a very active blues neon glow
K9paws
Surrey
Galaxy Note 2
11 November 2013
PERFECT BEST HANDSFREE.
I purchased the Galaxy Note 2 Car Mount Cradle after having bought many holders that were no good. This bit of kit is EXCELLENT. Does the job perfectly. I've also attached the Auxiliary cable to the phone so I have the music and phone calls, and Sat Nav play through the car speakers. Best thing I've purchased from Mobile Fun,, it came the following day after I ordered it. You WONT BE DISAPPOINTED If you purchase this holder.
54 Reviews
|
Write a review
---
Additional information
Sturdy plastic construction with suction cup mechanism securely holds your Note 2
Designed to let you use your Note 2 safely while driving, this car mount cradle features a solid plastic construction that offers minimal movement in transit. The suction cup mechanism ensures a rock solid attachment to your windscreen or smooth, flat dashboard, while still ensuring easy application and removal.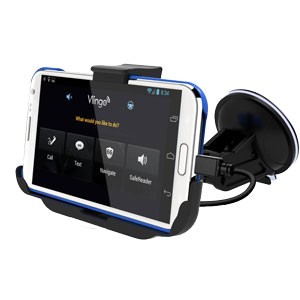 Adjustable arm for varying viewing positions
This car mount cradle can be rotated a full 360°, allowing you to position your Note 2 in the most comfortable and convenient fashion for use while driving. Now you can use your Note 2 as a satellite navigation device with ease, making sure you never get lost again.
Included car charger keeps your Note 2 fully charged while you drive
Also included with the car mount cradle is a USB car charging adapter and USB cable. This ensures your Note 2 is fully charged when you arrive at your destination. The charger also activates the Note 2 car mode, so you get quick access to all the features you need most while driving.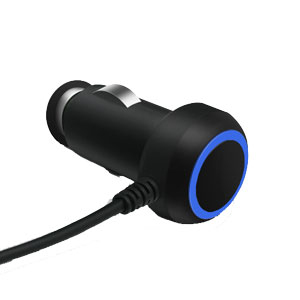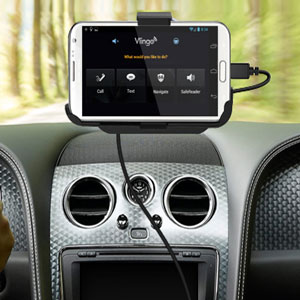 Compatible with most slim smartphone cases
The car mount is compatible with most slim cases for the Note 2, this means you don't have to remove your device from its protective casing every time you get in the car.
Specifications
Net Weight: 220 grams
Dimensions: 155mm x 30mm x 110mm