Jabra BT-2046 Bluetooth Headset
Product part number: BT2046
Product reference: 37531
The Jabra BT2046 is a state of the art Bluetooth Headset that makes handsfree calling easy.
"I feel I got what I paid for."
"brilliant"
"Ideal replacement"
Most useful customer reviews
11 March 2014
I feel I got what I paid for.
I needed an inexpensive Bluetooth headset to keep in my car, this model fits the bill perfectly. Fits comfortably and has very good sound quality. It connects to my DC power adapter with a supplied USB cable. Quite happy with my purchase.
GEORGE
doncaster
iPhone 4 s
6 March 2014
brilliant
having a Bluetooth/radio system in my main car,when I got a small car for work I really missed it.A workmate on traffic control told me about the Jabra headset.Since I set it up[easy]iwould not now be without it.GREAT ITEM.
Martin Claxton
Norwich
iPhone 4S
30 December 2013
Ideal replacement
After my wife accidentally lost her previous headset, I bought the Jabra BT-2046 Bluetooth Headset as a replacement because it seemed to be good value. She found the earpiece was a better fit and more secure than the previous one. The connection instructions were clear and it was a simple process. Initially, she found the On/Off switch a little fiddly as it was on a narrower strip than her previous set but she has quickly adapted to it. She is particularly happy with its clear reception. Overall, a good buy and worth recommending.
15 Reviews
|
Write a review
---
Why buy
Great performing Bluetooth headset
Makes driving safe
Make the most of your calls
---
In the box
Jabra BT2046
Micro USB charging cable
User manual
---
Additional information
Great performing Bluetooth headset
The new Jabra BT2046 is the perfect way to get the most out of your busy schedule and of your calls on the go. This intuitively designed Bluetooth® headset is made to be paired easily with your mobile phone and is practical to operate. With its new, improved look, the Jabra BT2046 gives you enhanced comfort by allowing you to choose whether to use it with or without an ear hook. With its attractive and user-friendly design, the Jabra BT2046 makes wireless calling easy.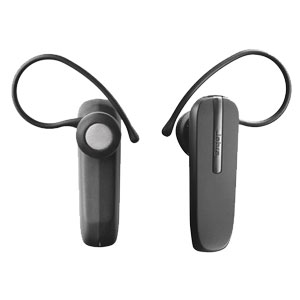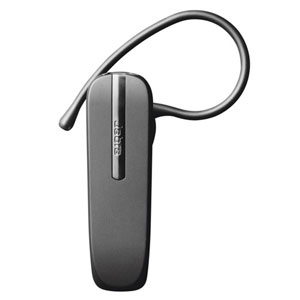 Makes driving safe
Matching safety while driving and calls is of utmost importance at Jabra. Jabra BT2046 provides true hands-free convenience and exceptional ease-of-use, so that you can drive safely, keeping in touch and making your calls without wires and with both hands on the wheel.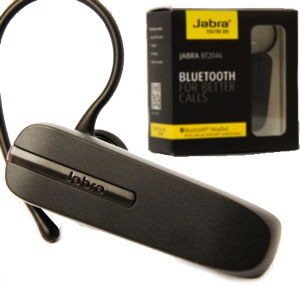 Make the most of your calls
Whether at home or on the go, get the most out of you calls and your time with the Jabra BT2046. Optimized sound quality on all your calls, great value for money and a practical and intuitive headset is ensured. The Jabra BT2046 delivers solid performance and an appealing design at a great price – all in one package.
Specifications
Talk time up to 8 hours / standby time up to 10 days
Rechargeable battery with charging option from AC power
supply, USB cable or car charger (AC Power / Car charger not
included)
Weight 10 grams
Operating range up to 10 meters (appr . 33 feet)
Headset and hands-free profiles (see glossary)
Bluetooth® version 2 .1 + eSCO & EDR
There are no reviews for your native language. Please select an alternative filter above.
Average rating 4,5 given by 15 customers | Write a review