Additional information
Five different layers gives your iPhone 5S / 5 ultimate protection
The HardCore Series case from Ballistic is their flagship model which has no less than five layers of protection. These layers add up to be one of the most protective and hard-wearing cases for the iPhone 5. The five layers are:
Built in screen protector
Ballistic shock absorbent polymer
Tough impact resistant polycarbonate
Second layer of Ballistic shock absorbent polymer
Optional outer layer of silicone with plugs for all ports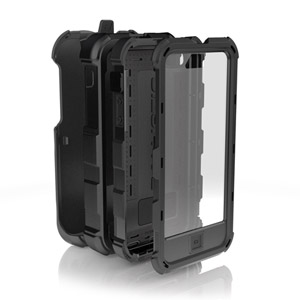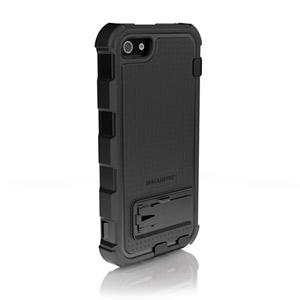 Case has integrated screen protector and holster with 180° rotation
As this is one of the most protective cases available for sale, the case has a built in screen protector. This will protect the most important part of your iPhone 5S / 5 with ease. For those who like to carry your phone on your clothing, this case also has a removable holster which can rotate 180° to give you extra freedom.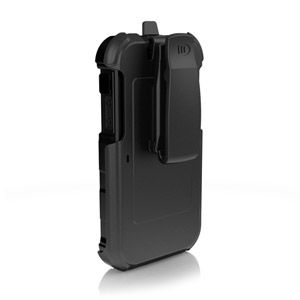 Designed for the iPhone 5S / 5
Designed specifically for the iPhone 5 this case features precision cutouts for all of the ports and features of the iPhone 5S / 5, making it possible to fully use your phone whilst in the case. The fifth outer silicone layer also has plugs for all of the ports, giving you added dust protection for your phone.
*Please Note: To fully protect your iPhone 5S or 5 the Griffin Survivor Case need to fully encase your iPhone in order to make sure it is completely protected. This may affect the Touch ID feature in the iPhone 5S.
Average rating 4,3 given by 4 customers | Write a review
andrea
padova
5 March 2013
custodia quasi perfetta
la custodia si è buona e per le mie esigenze è perfetta. ma la pellicola sul davanti non si attacca allo schermo. io ho dovuto staccarla e comprarmi una pellicola a parte. ora il mio iphone è perfetto, ma in tutto ho speso 65 euro, spero sistemiate il difetto.
Translated from English
0 out of 2 found this helpful
Did you find this review helpful?