SD Smart Stand Case for Samsung Galaxy Note 2 - White
Product reference: 36922
Protect your Samsung Galaxy Note 2 with this white smart stand case that doubles as a multi-angle stand, letting you watch movies, surf the web and more in comfort.
"The good, bad, and the ugly"
Most useful customer reviews
8 March 2013
The good, bad, and the ugly
I love the stand, I use it all the time. Provides good protection. Covers volume and power button, but you can still press them fairly easily, no big complaints there... the ugly part is how this thing looks after a couple months. You get used to it and it doesn't really bother you too much. I would say the versatility of the kick stand outweighs the ugly. So if a kickstand is important to you, this is the best one I've found. I'm sure if I really cared, I could find a way to clean. it...
19 Reviews
|
Write a review
---
Additional information
Tough but stylish material protects your phone from harm
Made from a durable material, this case will protect your Samsung Galaxy Note 2 from knocks and scuffs while looking good doing so. The case wraps around the back of your phone, offering protection to the back and sides, whilst also keeping a slim profile which adds hardly any extra bulk.
Built in stand lets you watch movies and surf the web anywhere in comfort
Thanks to a clever stand built in the back of the case the SD Smart Stand case can be folded into a convenient viewing stand for viewing your content at home or on the go at a more comfortable angle. This also lets you watch movies hands-free or make video calling easier.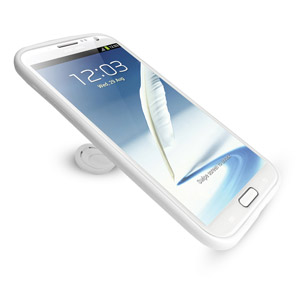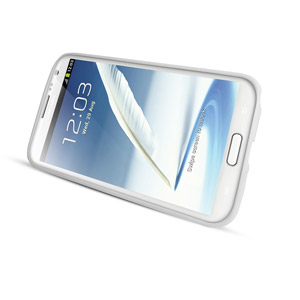 Made for Samsung Galaxy Note 2
Designed specifically for the Samsung Galaxy Note 2, this case offers a perfect fit for your device. With cut-outs for all the ports and buttons, you won't have to remove your case to use any of the features. Please note however, that the case does have to be open to allow a charger to be plugged in.