Gripmount Universal Car Charger Mount Kit
Product reference: 36764
Designed for use with virtually any smartphone, this fantastic car kit includes an adjustable car holder, USB car charger adapter and a multi-charging USB cable with Apple 30 pin, mini USB and micro USB ports.
"A must have addition"
"Suites all my mobile phones and GPS devices"
"Product / service"
Most useful customer reviews
Derick Pearce
Wiltshire
Vodaphone
21 December 2013
A must have addition
This is great,you have somewhere for the phone and you have the charger as well with three different connections what more??
Mihaela
London, UK
Nexus 4 and HTC One
13 August 2013
Suites all my mobile phones and GPS devices
The car holder is perfect for my mobile phones and also for my GPS device. The rubber grip firmly fixes the device and also protects it from shocks - I've used it also on unpaved roads without any problem. The car charger does also a nice job. The best part is that the cable has three consecutive plugs (Apple, mini USB and micro USB) so that I can charge all my devices with only one retractable cable.
Denis Pritchard
Markham, Ontario
23 May 2013
Product / service
First class, without doubt the best phone holder I've ever had for a car, and I've had quite a few. The charging cord design is unique and fantastic, although I wouldn't mind it a bit longer.
20 Reviews
|
Write a review
---
Additional information
Includes everything to securely hold and charge your smartphone whilst driving
Ideal for using your smartphone as a GPS satnav or for handsfree calls, the Universal Charging Car Holder Kit includes three essential items you need to hold your phone safely and legally whilst keeping the battery life topped up.
GripMount Universal Case Compatible Car Holder
The GripMount allows you to safely and securely mount your mobile device in a number of different locations in your car: dash, windscreen or near the steering wheel. The GripMount also gives you full access to charging ports, buttons and your devices screen so you don't have to constantly remove the device from the holder to access it or charge it.
As the GripMount Pro is designed to be universal it's also case compatible, so you can still use your phone whilst it's in its case and its simple design makes attaching your phone so easy that, with one hand, you can easily insert and remove your phone from the holder so within seconds.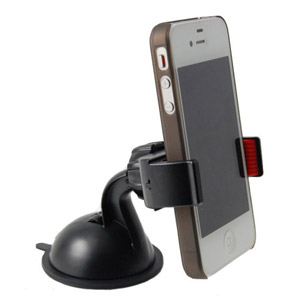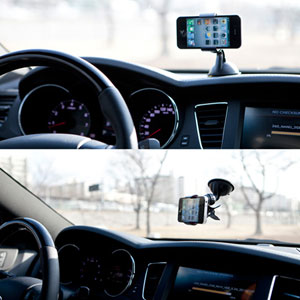 The OneCable Sync and Charge Cable

The OneCable is designed to be the one cable that you will ever need. The OneCable features in-built Apple 30 pin, MiniUSB and MicroUSB connectors which are designed to charge any device which supports these conenctions.
The OneCable features a 70cm retractable cable gives you the freedom to be able to sync and charge your phone whilst still being able to use it. It gives you enough room to still be able to sit your phone in a windscreen holder whilst it's charging in the car. You can also use it to charge your phone in the house or at work.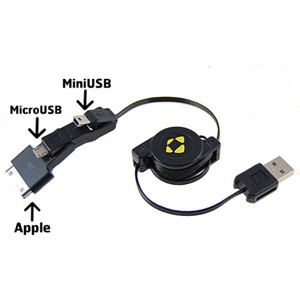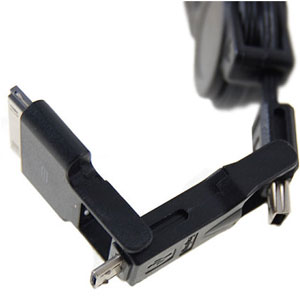 Miniature USB Car Charger Adapter
The Miniature USB Car Charger Adapter has been designed to be as compact as possible. It's ultra small size makes it possible for you to leave it in place when you leave your car for easy charging next time you get into your car.
Featuring a single USB port, the charger is able to charge a variety of devices, simply connect the included OneCable and charge away. This makes it compatible with everything from smartphones to iPods.
This 1 Amp charger will keep your phone battery topped up whilst using a sat nav app or give your phone the quickest charge possible when not using any battery draining apps.