Momax X Level Battery for Samsung Galaxy Note 2
Product part number: MSMBT004000
Product reference: 36763
A high quality replacement battery for the Samsung Galaxy Note 2.
Additional information
3100mAh battery provides almost the same power to original battery
This Momax X-Level replacement battery has a capacity of 3100mAh which is the same as the original Samsung battery. Perfect as a spare, this will give you the power to keep going throughout the day.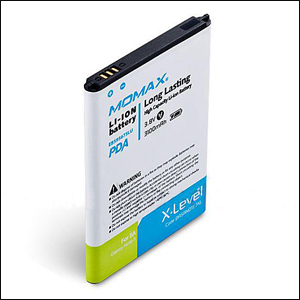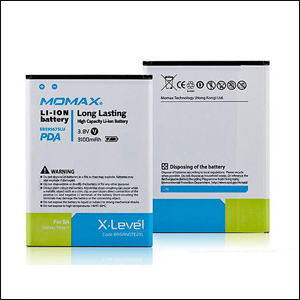 Compatible with original battery cover
Identical in size to the original battery, this is compatible with the original battery cover. Meaning you won't have to replace any accessories when you buy this battery.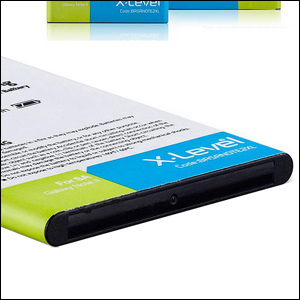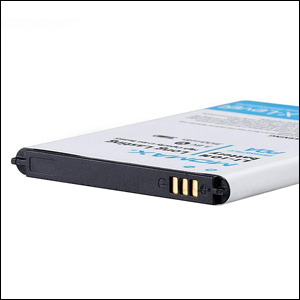 Made with advanced lithium-ion technology for high performance output
The Momax battery is made with advanced lithium-ion technology. This gives you a high performance output which is more durable and reliable than other batteries.