Additional information
Adaptor tip allows you to use your exisiting MHL adapter with your S3 or Note 2
Intended to help save you money, this adaptor tip is designed to allow you to use your old MHL adaptor on your new Samsung Galaxy S3 or Galaxy Note 2. Using this tip, you can convert the signal of MHL enabled handsets with an 11 pin Micro USB port to your HDTV MHL adaptor.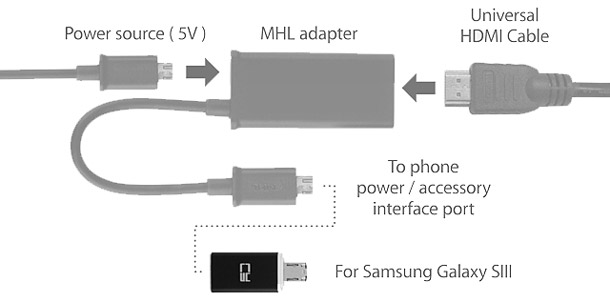 Allows you to mirror content from your S3 / Note 2 to a HDTV
The Samsung Galaxy S3 and Samsung Galaxy Note 2 are two of the most powerful smartphones available, capable of recording and playing back video in full 1080p HD. With this HDTV MHL Adaptor Tip and your existing MHL adaptor you will be able to playback your videos on your HD-ready TV. Additionally, you can play games on a large screen and stream video from apps such as Sky Go and YouTube.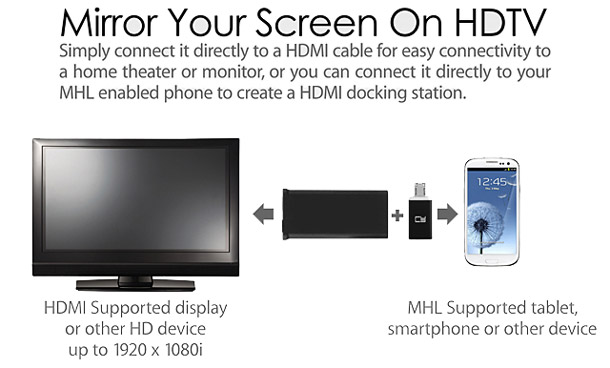 Supports all resolutions including 1080p HD Video
Experience HD video content with up to 1080p/60 picture quality straight from your mobile device.
Small and discreet design
Measuring only 34mm x 14mm this MHL Adaptor Tip is incredibly small and discreet which makes it a great travel accessory. Once connected to the phone and exisiting MHL adapter you will hardly notice it is there.