Official Apple Lightning to USB Cable - 1m
Product part number: MD818ZM/A
Product reference: 36438
This official Apple USB 2.0 cable connects your iPhone or iPad using its built in Lightning connector for efficient syncing and charging.
"You always get what you pay for and worth every penny"
"iPhone 5"
"Fantastic value for money"
Also available:
Most useful customer reviews
Lee Simmonds
Cheshire
Iphone 5
16 August 2014
You always get what you pay for and worth every penny
Forget cheaper leads, wish had bought a replacement original years ago and saved loads in the long run. Never buy a immitation lead again as this one just works time and time again like the one I pulled out the box nearly two years ago. Don't waste your money just order this and save yourself a load of meither.
4 May 2014
iPhone 5
Best charger iphone 5 I'm happy
18 April 2014
Fantastic value for money
After buying so many leads and them never working I purchased this lead and it charges and data transfers just as my original wire that come with the device did, at a fraction of the price of buying from Apple. I am very pleased with this item and will be purchasing a spare for my sons iPod 5 too.
20 Reviews
|
Write a review
---
Additional information
This official 1 metre Apple USB 2.0 cable connects your iPhone or iPods Lightning connector to your computer's USB port for efficient syncing and charging or to the Apple USB Power Adapter for convenient charging from a mains power wall outlet.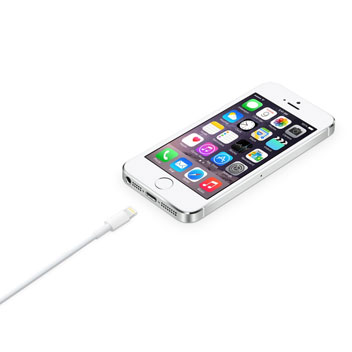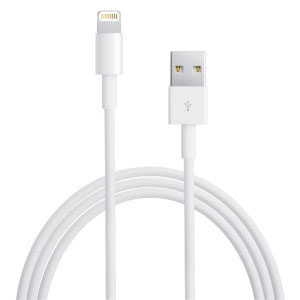 Designed for connection of Apple Lightning to USB supported devices
Designed to connect Lightning phones and tablets including iPhone, iPad, iPad Air, iPad Mini and iPad Pro devices to a USB charger or USB Port for charging and synchronising.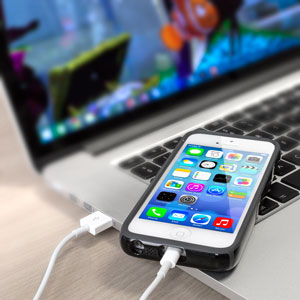 Allows simultaneous charging and syncing of your Lightning device
This Official Apple cable allows you to connect your Lightning device to your laptop or computer in order to charge your phone and exchange / sync data simultaneously.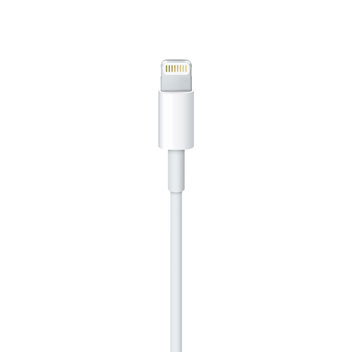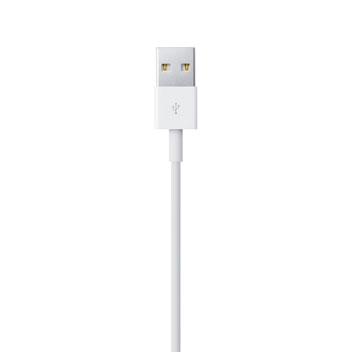 iOS compatible
This Official Apple Lightning to USB Sync & Charge Cable is fully iOS compatible. No warning messages will appear, just hassle-free charging.
Official Apple product
With this being an official Apple accessory, you can be assured of the highest quality and full compatibility with any Lightning devices.
Technical Specifications: