Most useful customer reviews
9 December 2013
Uncompromised Style
Beautifully crafted hardback book case giving the nexus 7 the protection it deserves with style. Nothing flashy, just good old fashioned quality. Tape magically holds the tablet in a grip of steel with no covering edge to spoil the sleek lines of the screen. A must for the discerning nexus owner.
Colin
Rugby
Google Nexus 7
15 July 2013
An excellent hard back cover for the Google Nexus 7
This cover does exactly what it is advertised to do. It is robust and stylish, and it is functionally perfect. For me though, the best feature is that it disguises the tablet and makes it look like a small book, thus deterring would-be thieves. I recommend this product to everyone.
22 January 2013
Great style and function
I bought this for my wife and she loves it (so do I). It's well made, a great fit (she doesn't give the adhesive a second thought) and most of all gives the Nexus 7 a really classy feel. Seriously recommend it over a case that overlaps the screen.
47 Reviews
|
Write a review
---
Additional information
Handmade quality book style case protects and disguises
Handmade in a San Francisco bookbindery by true craftsmen, The HARDcover gives your Nexus 7 the sophisticated look and feel of a quality hard-bound book. The slimline yet protective covers will protect your tablet from damage without adding excess bulk.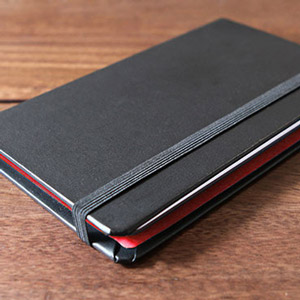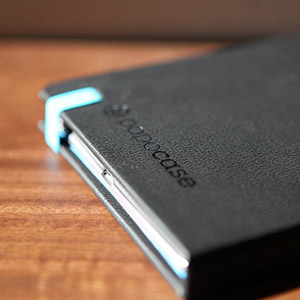 Low profile design
A completely new design from the recognizable DODOcase for the iPad, the HARDcover takes advantage of a unique, reusable adhesive system to secure the cover in place while minimally increasing the overall form factor.
Supports the Nexus 7 sleep functionality
The HARDcover for Nexus 7 contains a magnet embedded in the cover that activates the tablets sleep/wake functionality. This promotes power saving, making sure your Nexus 7 is only active when you are using it.
Perch and type modes for comfortable viewing and typing on your tablet
Multifunctional design allows you to use the HARDcover as a stand for typing or watching videos. The included elastic clip also improves the tract use of perch mode on slick surfaces like airplane tray tables.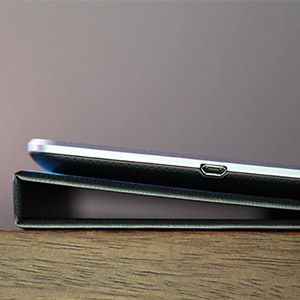 Securely held using reusable, mess-free adhesive
Industrial-grade adhesive is used to secure the Nexus 7 within the HARDcase is reusable and residue-free. Wiping the adhesive down with water restores the stickiness.
As featured on;