Most useful customer reviews
Tiberiu Purcel
Cluj Napoca
3 July 2013
Excellent service, high quality products
I love this pack. It contained everything I wanted and more. The quality of the service was excellent.
8 June 2013
alot-a-stuff...
Great deal for all the stuff. Still unsure of why all that stuff. The case is great. Love the magnet that causes it to sleep when closed and wake earn opened. Can't use the stand or the rubber projector with the case. Still great deal.
Rick Styles
Birmingham
Nexus 7
27 May 2013
Just what I needed
I ordered my product on the Friday pm. it arrived on the Saturday am as promised on the web site,it was well packed and everthing that I wanted was there,and I am now using them.First class service,if I need anything else for my device I will come to you. Cheers Rick Styles
49 Reviews
|
Write a review
---
Additional information
Leather style case gives excellent protection
This gift box includes all of the necessary equipment you'll need to optimise your Google Nexus 7 in every way. Firstly, there is a black, leather style case which protects your Google Nexus 7 during use and when put away. Its soft microfibre interior keeps your screen safe when the case is closed, and hidden embedded magnets keep the case securely shut.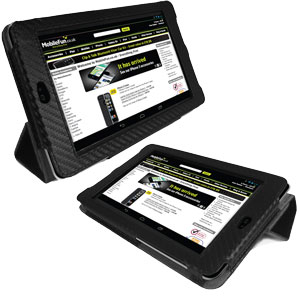 FlexiShield case for Google Nexus 7
The pack also includes a stylish FlexiShield gel case for the Google Nexus 7 which wraps around your device, wrapping it in a protective layer to help minimalise dirt and scratches on your device. The case also features cut outs which allow you to access all of the ports and features without having to remove your Nexus 7 from the FlexiShield.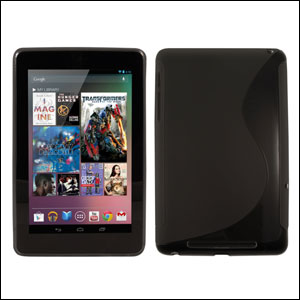 3 screen protectors for long lasting protection against scratches
Also included in the gift pack are three screen protectors which are easy to apply and keep your Google Nexus 7 screen free from scratches for months on end.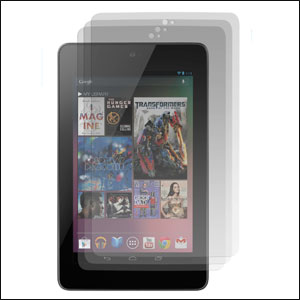 Desk stand for viewing your Google Nexus 7 at a comfortable angle
The handy desk stand allows you to view your Google Nexus 7 at a comfortable viewing angle so you can browse the internet, watch films and play games in comfort. The clever design also means that when not in use, the stand can be folded away so it can be stored out of the way or carried around with you.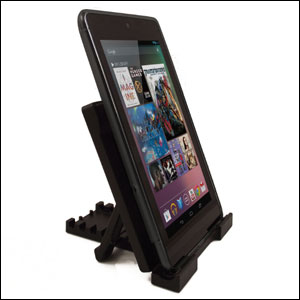 Micro USB cable for syncing and charging
Included in the pack is a Micro USB cable which allows you to sync and charge your device from any available USB port. It can also be combined with a mains and car adapter (not included) so you can charge your Google Nexus 7 from other outlets.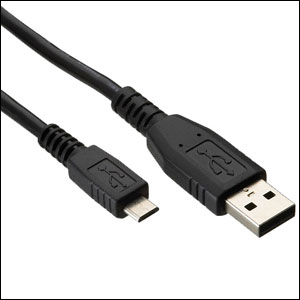 Stylus for comfortable and accurate on-screen interaction
The final item included in the gift pack is a mini stylus, which has a wide and durable tip which will not damage your screen in any way, but allows you to work comfortably and have better on-screen efficiency at the same time.