Most useful customer reviews
Brian
Lincoln
iphone5 Samsung Galaxy S3 Ipod classic
13 May 2013
Listen - Charge!
Want a duel purpose gadget that performs well then have a look at this and read on I bought one of these mainly as portable speakers having charged it I tried it with iphone 5s Samsung Galaxy S3 & Ipod classic. The sound is good from all devices considering the size of the speakers and if you can play with the equalizer settings the sound becomes amazing from something this size even from the Ipod. Tick the box for the main reason for purchase good small speaker system just remember they are not ghetto blaster standard but they are great for their size and you can set your own tones with your device settings. Now for a suprise I found myself out and without much charge in my phone plugging the charging cable in I expected a quick boost enough to make a call (despite the claims) but found they're true you get a decent charge on the Samsung Galaxy S3 point I start this review 19% battery its now 35% using this gadget it is that good. So if you want to have a device that one way plugged in you can listen with friends or by yourselves to music plug in the other way will charge your device and thats just a little bigger than a large cigar tube so easily fits in your pocket or bag yo can't go wrong with this gadget in my view Happy listening and Charge!
John
LEEDS
Samsung Galaxy S3 Mini
20 February 2013
Terrific accessory
I have to say this is an excellent product - it enhances the sound from my mobile to a superb quality. It's so easy to operate and charge - and with its long life I will be able to run my sat-nav off its USB port instead of using my car's lighter point. it's a great design and I would recommend this to anyone.
lee harrison
United Kingdom
HTC one x
2 December 2012
Finally !!!!!
after purchasing so many of these devices that describe themselves as doing so much and delivering so little fanally one that does what it says on the tin , an excellent bit of kit for the price i paid , very happy with it , a little bulkier than i expected but above all an excellent device that took seconds to work out and get using .
46 Reviews
|
Write a review
---
Additional information
Portable speaker, desk stand and emergency charger all in 1
The X-Power is a 3-in-1 portable speaker, charger and desk stand for your mobile phone, tablet computer or MP3 player. It allows you to play music through the speaker, whilst docking your device at a convenient and easy-to-view angle so you can still access the internet, emails and text messages without having to hold your phone or removing it from the speaker. It cleverly detects any device's audio signal and turns itself on or off accordingly, saving battery power.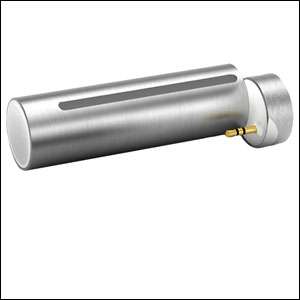 Built in USB port to charge your device
The X-Power also has a built in USB port which allows you to connect any USB cable to your device and it'll keep your device charged up whilst you're listening to your tunes. The X-Power features a 2200mAh lithium battery which has enough power to give a typical smartphone one full charge from empty. The X-Power itself can be re-charged with the included lead.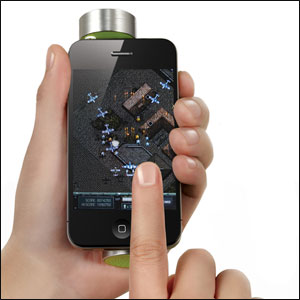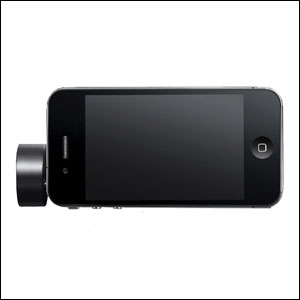 Enjoy your music at high volumes with the high quality speaker
The high quality speaker allows you to enjoy your music at high volumes so you can enjoy your music the way that it's meant to be heard - loud and clear! The end of the X-Power rotates and automatically details any audio signal which turns the speaker on. If the X-Power detects no audio signal, it will automatically turn the speaker off saving the battery.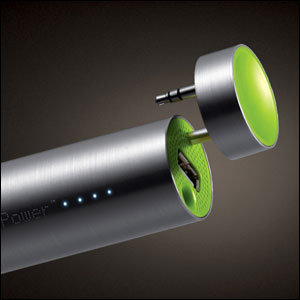 Universal compatibility
The speaker is designed to work with any device which features a 3.5mm audio socket, meaning not only will it work with most handsets, but will work with tablets and MP3 players too. Being 3.5mm, the X-Power has universal compatiblity, meaning if you change your device. you won't have to change the X-Power.