Case-Mate Phantom Case for Samsung Galaxy S3 - Black
Product part number: CM021184
Product reference: 35768
Built to withstand sudden drops and accidental falls, the Case-Mate Phantom Case for Samsung Galaxy S3 is the epitome of protection.
"A toughie that delivers."
"Great protection .......but."
"exellent protection"
Most useful customer reviews
Louise Waring
Nottinghamshire, UK
Samsung Galaxy S3
30 July 2013
A toughie that delivers.
I bought the Casemate Phantom case because I am an adventurous type who loves to use my mobile for tracking ultramarathons and hiking trips. Pink, girly cases don't do it for me, I wanted to be able to put my mobile in the thigh pocket of my walking trousers, knowing it was safe from dust, knocks and to some extent, moisture. It takes less than thirty seconds to fit the case. Although easy to push the clear cover over the front of the phone, the heavier back takes a little pressure to get the mobile in the right position, as it is such a good snug fit. Once on, the earphone and charger ports are protected from dust and moisture by small covers that push in place. The volume and power buttons are still easy to use as they have a corresponding outer button on either side of the case. I have had no issues using the touch screen with the case fitted.The touch screen sensitivity was a big issue when choosing the case but I have found that the mobile is as sensitive with the case as without. All in all, I love the case, having had it for almost a year, the phone feels naked without it. I have dropped the phone a few times and it has been fine, the case does what it is supposed to, is worth the money and looks the part. I have big hands and find it easier to use my Samsung Galaxy S3 with the case than without. One-handed texting feels more secure as the case is more grippy and easier to hold than the original, smooth and slippery mobile cover, a factor that is important when outside in all weathers and conditions. I can't rate it enough, buy one, you won't regret it.
Anonymous
Cambs
Galaxy s3 and Arkon m178 holder
9 April 2013
Great protection .......but.
Phantom casemate is just the kind of case I was looking for I bought it with the Arkon 178 dashboard holder. Unfortunately you have to take the outer shell of the case mate off to get it to fit the m178 holder. Bit of a pain if you use the holder regularly. Otherwise great product.
matthew
Unknown
samsung galaxy s3
27 March 2013
exellent protection
the phantom case gives total protection to the phone.it does make the phone larger but you dont have to worry about scrathing the screen or any damage if dropped.best product ive seen really glad i bought it
68 Reviews
|
Write a review
---
Why buy
For active lifestyles - hiking, jogging or even playing sports
Military-grade protection: Mil Spec Passed (Mil-STD-810F)
Tough protective case formed from DuoFlex and PolyCore materials
Stylish textured finish looks good and adds grip
Enhanced dust-proof protection to controls
Complete access to all ports and buttons
---
Additional information
Express your toughest style with the Phantom Case from Case-Mate
The Phantom case sports a sleek design fit for any lifestyle. The case features a two-piece design which impresses with its clean, aesthetic lines and fresh, on-trend colours which provide good looks and superb functionality.
Tough protective case formed from DuoFlex and PolyCore materials
The snap-on frame supports the front and sides of the Samsung Galaxy S3, protecting the phones screen when it's placed face down. The multi-layer outer piece is constructed from a revolutionary mixture of DuoFlex and PolyCore materials.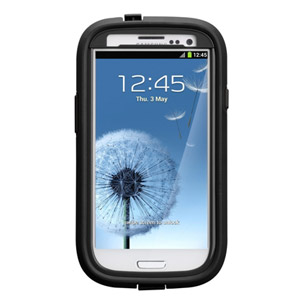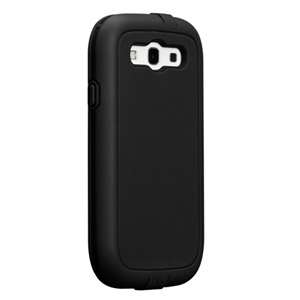 Provides in-built screen protection
Composed of two protective halves, the front frame insert includes a protective screen which covers your S3's touch screen without impeding the use of the device. This means that once encased within the Case Mate Phantom, your S3 is completely protected against scratches, knocks and drops without the additional need for a screen protector.
Soft and easy to grip hardshell protection
The DuoFlex provides a soft finish which creates a natural cushion and an easy-to-hold grip, whilst also covering each of the Samsung Galaxy S3's ports. The sold PolyCore material covers the interior for snug, hardshell protection.
There are no reviews for your native language. Please select an alternative filter above.
Average rating 4,6 given by 68 customers | Write a review