Additional information
Protects your iPad 4 / 3 from scratches and damage
This Bluetooth keyboard case will ensure that your iPad 4 / 3 remains free from scratches and damage at all times, helping to keep it looking as good as new.
Built-in battery can charge your device
Offering some emergency power when needed, this case can give your iPad 4 / 3 some extra juice through a built-in battery. This also means that the keyboard will not draw any power away from your iPad 4 / 3, helping to conserve extra power.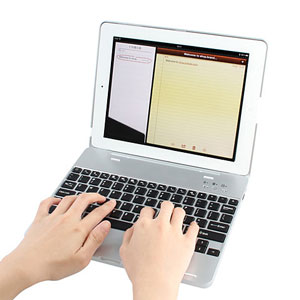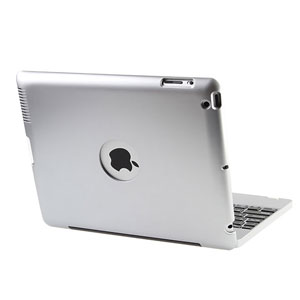 Bluetooth keyboard makes typing easy
The majority of people don't like the feel of typing on an iPad screen, so improve your comfort and efficiency by typing on this high quality keyboard instead.
Looks sleek and stylish
Complementing the design of your iPad 4 / 3, this keyboard looks sleek, stylish and professional.