Additional information
Rich high fidelity audio perfect for outdoors
Fill open spaces with rich and pwerful sound. 2x custom HD audio drivers provide stereo audio amplified by left and right channel passive sub woofers. A 6w total output speaker (3w per channel) will enable your audio to permeate the large open spaces around you. The Braven 625s speakers can be used wirelessly with any bluetooth device. If your device isn't bluetooth compatible, you can still connect using the included 3.5mm audio cable.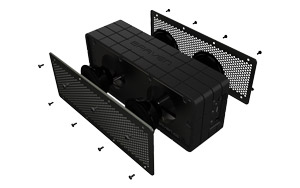 Rugged and durable design is built for adventure
The shock absorbing exterior housing enables the Braven 625s to keep up with you on your outdoor adventures. The benefit of having a built-in power bank extends beyond charging your phone, it can also power the included LED flashlight via USB. Additionally, a water-resistant dry bag is included to help protect it from the elements to keep you moving rain or shine. Our functional lanyard will keep your speaker close while taking advantage of the extended range audio drivers.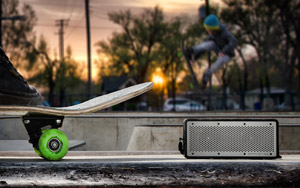 Hands-free calls for easier group chats and conference calling
The built-in speakerphone makes it easy to take and make calls hands free or in a group. Easily switch between playing audio and making or receiving calls. The internal mic is compatible with Bluetooth enabled phones, Facetime, iChat, Skype and other applications (not all phones will support these features) making it a perfect item for office conference calling or family Skype chats.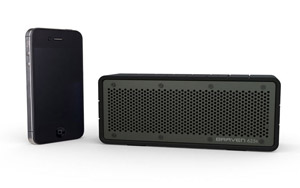 Mobile recharger for keeping your devices fully charged wherever you are
With a 1700 mAh portable USB power bank, the Braven 625s can play music, take calls, and provide a soundtrack for other media for up to 16 hours. This same power bank can be used to quickly recharge other USB mobile devices while you're exploring the outdoors.
Technical Specifications:
Connectivity
Bluetooth 3.0

(A2DP)1.2 Support

33 ft. operating distance

Hands Free Profile

3.5mm line-in for non-bluetooth enabled devices

3.5 out port to connect to other BRAVEN speakers
Size and Weight
Dimensions: 16cm x 6.5cm x 4.6cm
Weight: 330g