Genuine Samsung Galaxy S3 Extra Battery Kit - EB-H1G6LLEGSTD
Product part number: EB-H1G6LLEGSTD
Product reference: 35104
Official Samsung Galaxy S3 Battery and Battery Charger - Make sure your spare battery for the Samsung Galaxy S3 is always fully charged.
"good genuine product, trustworthy company"
"Epic"
"Great Product, Slow Service"
Most useful customer reviews
Laura Deane
Sussex
galaxy s3
5 July 2014
good genuine product, trustworthy company
This is the second time I have bought from this company and will do again. I have already recommended to others. The product is genuine, value for money and very good. Highly recommended.
Matt Ray
Derby
Samsung Galaxy S3
28 May 2014
Epic
I had been having trouble with the battery life on my Samsung Galaxy S3 and was looking for a great solution. Bought the Battery Kit and it works wonders. It's very useful to have a back up battery handy when the current one runs out.
5 May 2014
Great Product, Slow Service
I'm very happy with the product (Samsung Galaxy S3 Extra Battery Kit) which I ordered through the NZ Mobile Fun website. However it took so long to arrive and I had no response to any of my inquiries except for automated replies which stated I would receive a response within 1 working day, that never happened. Item was ordered and paid for on 7th March, arrived on 26th April. Otherwise seem to be a good company, just need to improve communication and delivery time.
56 Reviews
|
Write a review
---
Why buy
Genuine Samsung accessory
Charge a battery separately to your Galaxy S3
Works as a desk stand for the Galaxy S3
---
In the box
Holder
An official battery
---
Additional information
Make sure your Samsung Galaxy S3 never runs out of power. This combination of stand, battery and battery charger lets you place your Samsung Galaxy S3 at a convenient angle for viewing texts, emails and videos while simultaneously charging the included battery. The charger features a standard microUSB port on the back and an LED status indicator so you know when your battery is being charged and also when it is fully charged.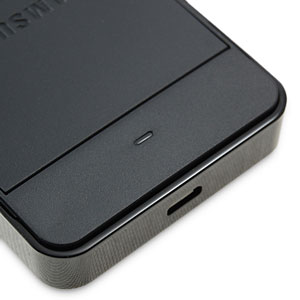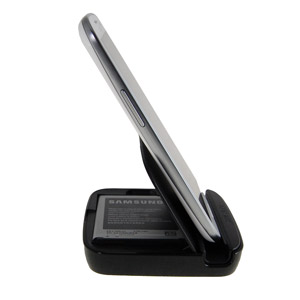 The battery charger also incorporates a desk stand which allows you to keep your Samsung Galaxy S3 in an easy to view position so you can still answer your texts, emails and phone calls. The pack does includes a spare battery.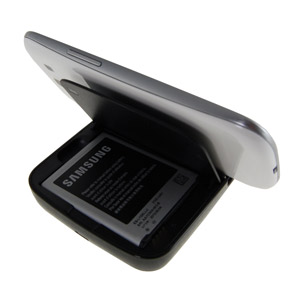 There are no reviews for your native language. Please select an alternative filter above.
Average rating 4,5 given by 56 customers | Write a review
NEW! Add a video - upload your video or send us a web link
Genuine Samsung Galaxy S3 Holder and Battery Charger - EB-H1G6LLEGSTD
MobileFunTV

Samsung Sale
,
Samsung S3 Battery Kit Batteries
,
Samsung Galaxy S3 Official Accessories
,
Samsung Galaxy S3 Desk Stands
,
Samsung Galaxy S3 Chargers
,
Samsung Galaxy S3 Batteries
,
Desk Stands
,
Samsung Galaxy Batteries
,
Samsung Batteries
,
Chargers
,
Batteries
,
Samsung Accessories
Related products