Genuine Samsung Galaxy S3 Extra Battery Kit - EB-H1G6LLEGSTD
Product part number: EB-H1G6LLEGSTD
Product reference: 35104
Official Samsung Galaxy S3 Battery and Battery Charger - Make sure your spare battery for the Samsung Galaxy S3 is always fully charged.
"perfect solution"
"needed exra chsrging capacity"
"More useful than just a spare battery"
Most useful customer reviews
Anonymous
Unknown
Samsung galaxy S3
6 December 2013
perfect solution
My original battery doesn't last long so this product solved my problem. Genuine Samsung product so good quality and looks the part and the spare battery keeps my phone up and running.
Eric
North Yorkshire
Gallaxy s3
30 November 2013
needed exra chsrging capacity
Arrived as expected in good condition. I bought the charger kit to go with it. So now I am able to charge a battery at the same time as the mobile. Now my charging problems are over. I just change the battery if it runs low at an inconvenient time. WONDERFUL
Terry McCarthy
Unknown
Samsung Galaxy S3
9 September 2013
More useful than just a spare battery
I was looking just to get a spare battery for my S3 when I saw this product and thought it looked good value for money. Power is supplied through the micro-USB, same as the phone, so no extra wires, transformers are needed. Charging time depends on your power source. The indicator light reminds you you've a battery on charge. But then comes the useful bit - just unplug the device and put the whole thing into your bag or pocket and you're good to go. No risk of shorting the contacts on your keys or losing the battery in the bottom of your bag. The slot to hold the phone is of no use though - it's not stable enough to let you prod the screen. Nor will it accept my silicone jacket-covered S3. The design of the gadget is good - it won't look out of place on your desk. Battery itself seems to be genuine Samsung, and holds a charge pretty well. So I'm happy, durability of the box or battery will become apparent in the next few weeks.
40 Reviews
|
Write a review
---
Why buy
Genuine Samsung accessory
Charge a battery separately to your Galaxy S3
Works as a desk stand for the Galaxy S3
---
In the box
Holder
An official battery
---
Additional information
Make sure your Samsung Galaxy S3 never runs out of power. This combination of stand, battery and battery charger lets you place your Samsung Galaxy S3 at a convenient angle for viewing texts, emails and videos while simultaneously charging the included battery. The charger features a standard microUSB port on the back and an LED status indicator so you know when your battery is being charged and also when it is fully charged.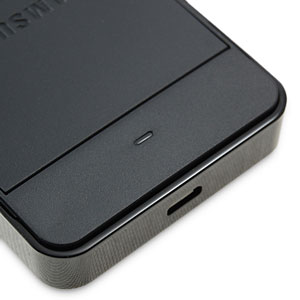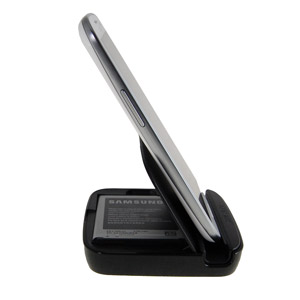 The battery charger also incorporates a desk stand which allows you to keep your Samsung Galaxy S3 in an easy to view position so you can still answer your texts, emails and phone calls. The pack does includes a spare battery.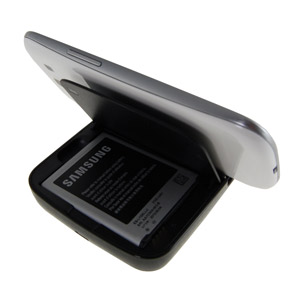 There are no reviews for your native language. Please select an alternative filter above.
Average rating 4,5 given by 40 customers | Write a review
NEW! Add a video - upload your video or send us a web link
Genuine Samsung Galaxy S3 Holder and Battery Charger - EB-H1G6LLEGSTD
MobileFunTV

Related products