OtterBox iPad 4 / 3 / 2 Defender Case
Product part number: 77-18640
Product reference: 34705
Drop-proof your magical, new must-have gadget with the OtterBox Defender Series for Apple iPad 4 / 3 / 2.
"Total max Protection"
"Otterbox defender"
"top birthday present"
Most useful customer reviews
Theresa Kemp
Whitstable
IPad 4
17 December 2014
Total max Protection
It is probably the best total protective case you can get for the ipad. My husband carries his around with him all the time, travels abroad, uses it at work. Its been dropped and knocked and squashed but the case has maintained the safety of the ipad inside. Now years down the line and old skuffed and chipped he wanted a new one and Mobile Fun was the only place I could find it and came up just by searching iPad otterbox. Brilliant.
Anonymous
Dunfermline
I pad 4
19 June 2014
Otterbox defender
Having looked at various sites offering these particular cases, I was concerned at the number of badly disappointed customers. The common thread however was that they bought cheap, and obviously, bought a fake. If it looks too cheap it probably isn't the genuine article. The one from Mobile fun, was ordered one day, delivered three days later as promised, it is the genuine article, fits the I pad perfectly, and, whilst it has added a little bulk, it has added a huge amount more protection to a fragile device. I'm not going to describe it, there are loads of such out there. Fitting is straightforward if a little fiddly, take care removing the silicone outer shell; after that make sure you clean the I pad screen and the inside of the screen protector, it's intensely irritating to find you have trapped a bit of dirt between the two having fully assembled it; ( as I did). The two halves of the plastic inner shell go together easily, it's then a matter of carefully replacing the silicone outer, ensuring that the silicone ridge that adjoins the edge on the screen protector part is fully seated. Worth taking a little time to do it. An excellent product.
28 November 2013
top birthday present
i bought one of these for my sister in laws biorthday. she had bought and used a series of ipad covers but found they lost there ability remain upright on the stand. this cover and stand is looking a lot more promising
23 Reviews
|
Write a review
---
Additional information
The OtterBox for iPad 4 / 3 / 2 Defender Series will offer your device the ultimate safeguard, with a slim and sophisticated look.
3 layers of protection
The Otterbox defender series wraps your device in 3 layers of protection. The first layer is a strong polycarbonate shell which carresses your iPad 4 / 3 / 2 which provides added protection against drops and bumps. The shell features cut outs which are designed to give you access to all of your devices ports and features.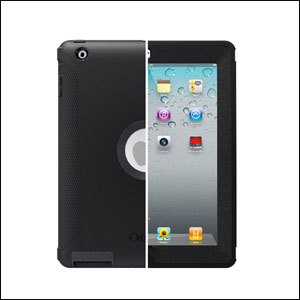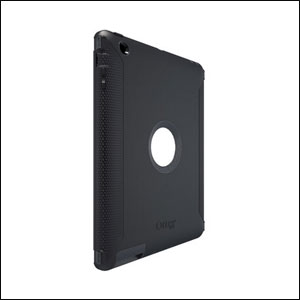 Silicone skin to protect all of your device
The second layer is a silicone skin which wraps around the polycarbonate shell and absorbs any shocks which would be otherwise felt by your device. The silicone skin also features cut outs to give you access to all ports and features, but it is design with silicone covers so you can ensure that, when not in use, all ports and features remain protected at all times.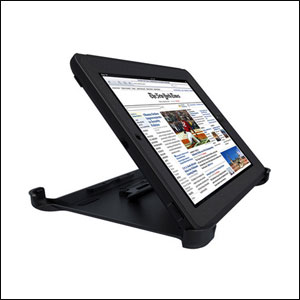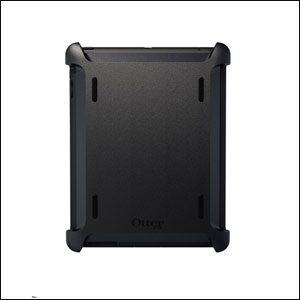 Screen protection built in the protect your devices screen
The final layer of protection is a thermal-formed sheet which covers the screen and keys of your iPad 4 / 3 / 2 to give your device 360° protection at all times.