Marware C.E.O. Hybrid for iPad 4 / 3 / 2 - Carbon Fibre
Product part number: AHHB1P
Product reference: 34657
The Marware C.E.O. Hybrid iPad 4 / 3 / 2, sequel to the original best-selling iPad case, is the perfect fusion of the traditional carbon fibre hard shell case and soft fabric folio case.
"Great iPad case"
"Order to Delivery."
"Ideal I pad cover"
Most useful customer reviews
28 December 2012
Great iPad case
I've borrowed 3 different cases from friends before I received my Marware C.E.O hybrid for iPad- Carbon fiber. I'm very satisfied. It fits tight to my iPad, protect all corners, allows a god working angle when working with the iPad on the table or sitting with it in the lap.
Mark Thompson
Unknown
ipad3
11 September 2012
Order to Delivery.
Ordering is simple. Delivery is on time. Inbetween that your kept up to date with where, when and who has your product. No Faults there.
Steve
Hemel Hempstead
I pad 3rd generation.
14 August 2012
Ideal I pad cover
I recently purchased an I pad cover from Mobile Fun. It is the most practical convenient and protective cover I have ever had. I purchased a cover from I pad which only covered th screen and not the back, and it was very expensive for what it was. When I purchased the cover from Mobile Fun I was delighted by its construction its looks and it keeps my I pad safe as well. It looks excellent as well,cargon fibre makes my I pad even better. The price is very reasonable and excellent value for money. I would recommend it totally to anyone as the best protection for your new I pad.
17 Reviews
|
Write a review
---
Additional information
Ultra-low profile and sleek design preserves the slim profile of the iPad 4 / 3 / 2
The iPad is the thinnest, highest performance tablet in the world, so you don't want a case that's going to make it bulky. The Marware C.E.O. Hybrid is specially designed to offer maximum protection in the lowest possible profile, adding no more than a couple of millimeters to the thickness of your iPad.
Padded exterior and injection moulded interior for rigid support and protection
With expensive electronics, you want to give them the best protection available. The Marware C.E.O. Hybrid offers a rugged padded exterior to protect against scratches, scrapes and minor impacts, as well as an injection moulded interior to provide rigidity and prevent any lateral movement that could cause damage to your iPad 3. The interior of the case has a suede-like lining which protects your iPad against scratches during transit, while also acting as a screen cleaning cloth.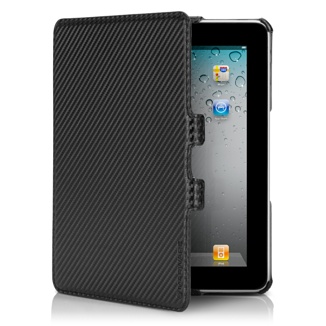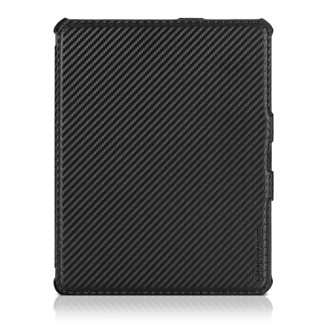 Innovative elastic interior hand strap for better grip
The last thing you want to do with your iPad is drop it, so the Marware C.E.O. Hybrid includes an interior hand strap so you can securely hold your device. The strap is elasticated so it's suitable for hands of all sizes.
Multiple adjustable angles for viewing, displaying, or typing
The back of the case has a crease which allows it to fold into a handy stand for your iPad 3. The lid has two ridges and a lip that allow you to position your iPad at three different angles, perfect for when you want to edit documents, play games, or watch movies.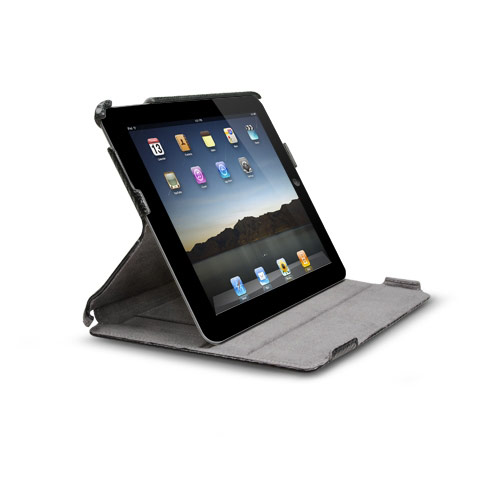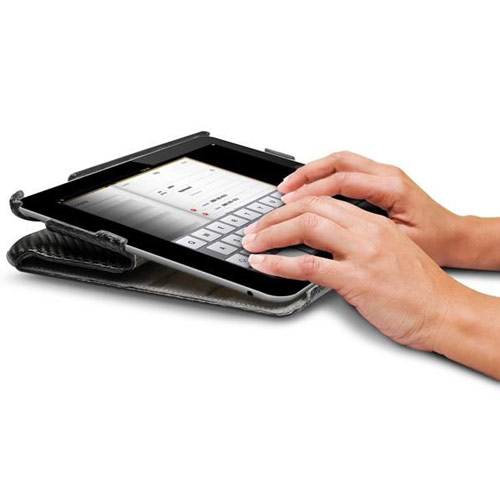 Made for iPad 4 / 3 / 2
The Marware C.E.O. Hybrid is made specifically for the iPad 4 / 3 / 2, so it is guaranteed to offer a perfect fit. It also features cut outs for the camera, buttons and charging ports, as well as a mesh speaker protector.