Soul by Ludacris SL150CB Pro High-Definition On-Ear Headphones - Black
Product part number: SL150CB
Product reference: 34426
Ready to take you from the DJ booth to the skyways with high performance sound, the SL150 is a sleek and comfortable option for any professional or avid music lover looking for a powerful and precise audio mix experience on the go with a stylish black fin
Additional information
Advanced driver and circuitry design give great audio quality
The Soul by Ludacris range has been designed with style and functionality in mind. The advanced driver and circuitry design gives great audio quality with superb bass, clear mids and highs with a high precision audio balance. The SL150CW also have gold plated connectors for a seamless signal transfer and the ultimate in audio quality.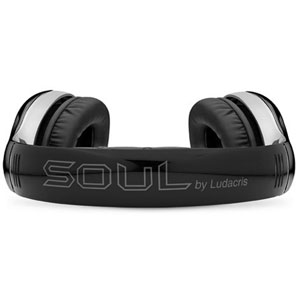 3.5mm jack is compatible with a wide variety of devices
Complete with a 3.5mm jack, the headphones are compatible with a wide variety of devices from your phone to your computer. If you are using these headphones for a professional setup, they also come with a 6.3mm adaptor to hook up to wherever you are playing.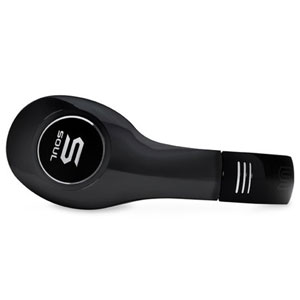 In-line remote control makes it easy to control your music
Included in the packaging are two different cables. One with an Apple In-line remote and one with no remote. The Apple remote cable will allow you to control your music from your iPhone, iPod or iPad with the click of a button.
Full ear cup design is highly comfortable
The design of the headphones has a full ear cup design ensures the best and most comfortable fit every time you wear them. A padded headband also adds to the supreme level of comfort these headphones offer.