Most useful customer reviews
11 October 2013
Mrs
Arrived on time
sandi baker
cheshire
Motorola razr i
28 September 2013
for fat fingers
I became the owner of a smart phone this month, but found my fingers too fat (and too shaky!) to get what I wanted from it. Son advised I research stylus, and then buy two, as one always gets lost! So I did. Typing is quick and accurate, sliding and screen changes smooth and easy.Tapping is accurate. I wouldnt be without this gadget!
19 August 2013
No mistakes
I can't believe how much easier it is to use than my sausage fingers which used to hit the wrong letters all the time. Much quicker now and a lot fewer mistakes
131 Reviews
|
Write a review
---
Additional information
Omnidirectional tip for accurate on-screen interaction

The iDuo stylus has an omnidirectional tip which you are able to use on-screen in any direction you wish. This allows for accurate on-screen movements, drawings and precision touches.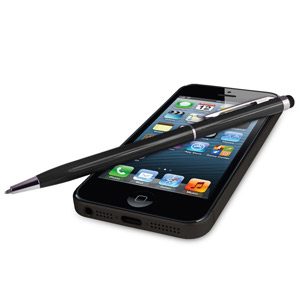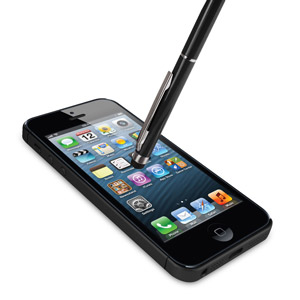 Reduces on-screen fingerprints

With the use of a stylus, on-screen fingerprints and smudges will be significantly reduced which improves screen clarity enabling you to use your tablet for a much longer time without getting frustrated and having to clean it.
Works with all capacitive screens

This stylus will work with all capacitive touch screen tablets and phones, which is 99% of the latest devices.
High quality ballpoint pen at the other end

If the great stylus wasn't enough for you, there is a built-in ballpoint pen at the other end which is revealed by twisting off the cap. This means you can take the stylus everywhere with you - and always have somewhere to use it.