Most useful customer reviews
T. Middleditch
Erith
SAMSUNG S7EDGE
10 August 2016
Get one of the OLIXSR Headset before it's to late
Get one of the OLIXSR Headset before it's to late. Great product and great delivery service. NO I. DON"T WORK FOR OLIXAR AND I HAVE NO FAMILY OR COUSINS. Terry.
ABDULLAH ALTUĞ
Ankara TURKEY
Olixar x1 bluetooth headset
7 August 2016
Very nice headset
According to a headset great price-performance benchmark. Shooting area highly enough. I use with multiple devices. I connect to Bluetooth-enabled television. The quality of a headset would afford a much more expensive price.
Phil
London
Olixar X1 Bluetooth Stereo Headset
22 July 2016
Is a very nicely
This is my second pair of these. The first pair are still running strong, probably around 1 year old, though a little battered now as they're my gym headphones. I use this set now for a headset and it's fairly hard to tell how well they do. I can hear very well and I love the fact that I can use these for a conference call as much as listening to music but I've no idea whether the mic is any good as you don't get to hear your end of the conversation with them. Also, for whatever reason, Skype for Business has started giving me 'your device is causing poor audio quality' recently, not sure why that's whining so the headphones are quite clearly connected. It was ok one week and the next, these messages. Personally, I suspect Skype as I don't see any issues on the headphones. The only thing I wasn't too keen on with these headphones was the fact that they go around the back of your head (not on the top like old style) but I got used to them pretty quick and in many ways they're probably better, especially when wiping your face/head at the gym.
237 Reviews
|
Write a review
---
Additional information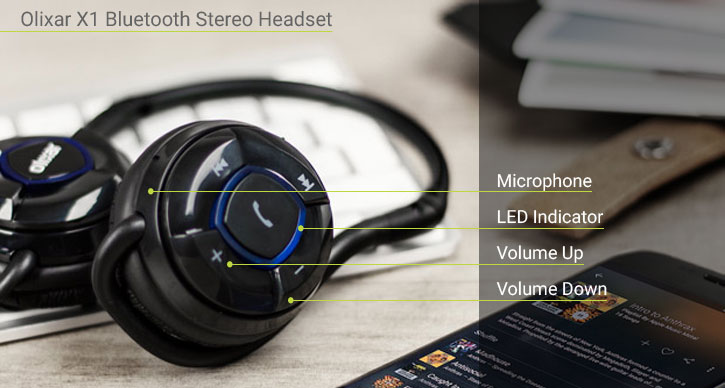 High quality wireless audio sounds great whether listening to music or making calls
The Olixar X1 Bluetooth Stereo Headset deliver rich defined bass when listening to music and also provides crystal clear sound during phone conversations with echo and noise cancellation.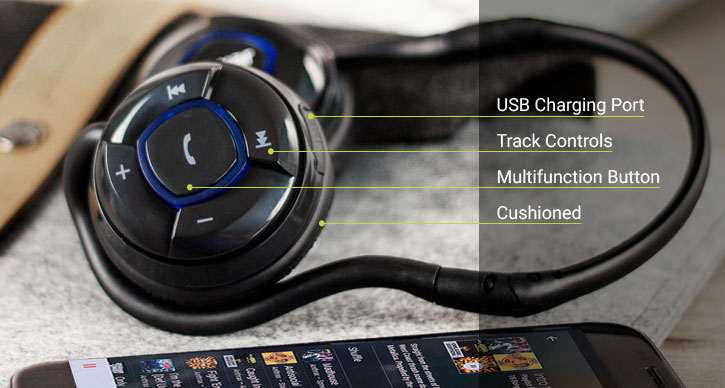 Stylish and modern design suitable for any attire
The Olixar X1 Bluetooth Stereo Headset has been designed with style in mind, delivering high quality headphones that look great with any outfit and regarded as one of the best smartphone accessories by the Independent. Featuring playback functions that allow you to play and pause music, flick through your favourite tracks - as well as adjusting the volume.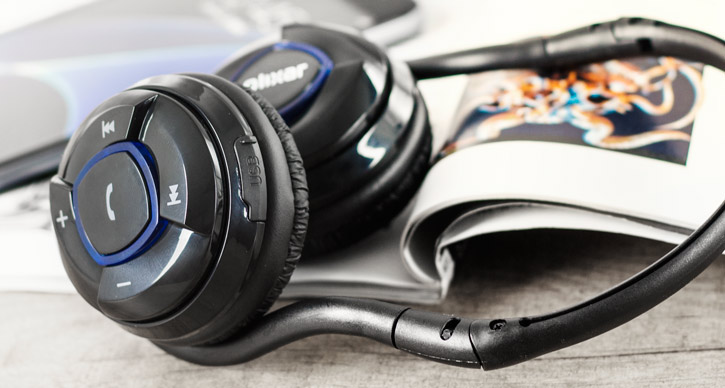 Built-in Li-Polymer battery that allows for up to 20 hours of talk/music time
The built-in 400mAh Li-Polymer battery allows for up to 20 hours of talk and music time from just one charge, with an impressive standby time of up to 400 hours. The headset battery can be recharged from any laptop or computer with the included Micro USB cable.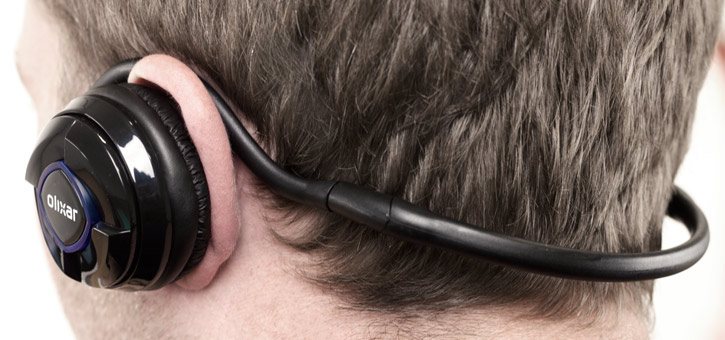 Compatible with 'all' Bluetooth enabled phones, tablets and laptops
This headset utilises Bluetooth 4.0 and is compatible with all Bluetooth enabled devices - including mobile phones, tablets, laptops and more.
To pair your device with the Olixar X1 Headset - simply hold the middle 'telephone' button on the headphones for 7 seconds when the headphones are off. Once the lights begin flashing red and blue, use your phone to search for Bluetooth devices and select the headset from the list. If you are asked for a password or pin code, use '0000'.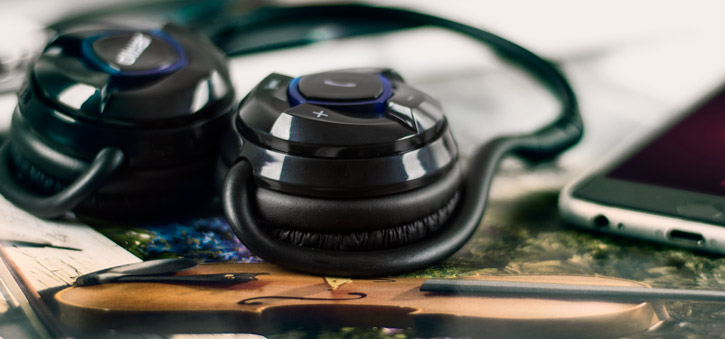 Allows you to make or answer calls, even when listening to music
This high quality headset allows you to make and receive calls, whenever and wherever you are. If your phone recognises an incoming call while you are listening to your favourite artist, the headphones will automatically mute the music - allowing you to enjoy your phone conversation uninterrupted.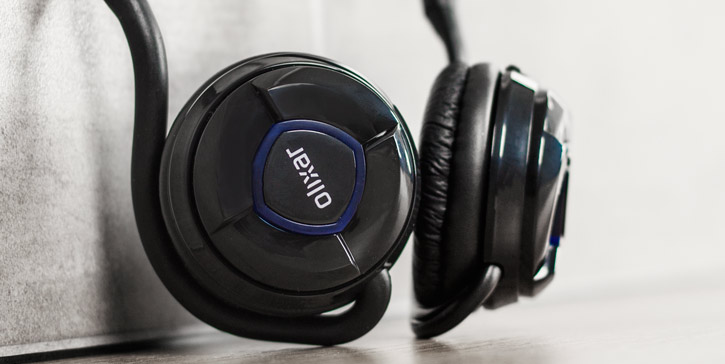 Bluetooth provides wirelcrystal clear sound from up to 10m away
The headset includes a Bluetooth range of up to 10 metres, providing you with the freedom to do as you wish - without concerning yourself the sound might cut out when you step away from your phone. Featuring a clever digital battery indicator, the X1 Bluetooth headset provides accurate and up-to-date information on your headsets battery life on all iOS devices. So you can constantly be aware of how much charge is left as well as when the headset needs recharging.
Features:
Playback functions: Play/pause, next track, previous track, volume up and down
Battery: Built-in 400mAh Li-Polymer rechargeable
Standby time: 400 hours
Talk/music time: 20 hours
Radio performance: V4.0+EDR class 2 - up to 10 metres
Frequency response: 18Hz to 22KHz and a
Signal to noise ratio: 95dB