Most useful customer reviews
26 December 2016
To say that I delighted with both would be an understatement
Having already bought the Bluetooth wooly hat I decided that I couldn't possibly wear the wooly hat during the summer while listening to my music. I decided to have another look at your web site to see what other Bluetooth headphones you had. Upon perusing your web site I found the Bluetooth headphones which I now have. To say that I delighted with both would be an understatement. I would not hesitate to recommend you to any one.
Peter Blake
Greater Manchester
Oneplus 3
5 December 2016
Great value
I have just purchased my second Olixar X1 headset. The first I bought for myself and the second as a gift.The headset is very well made, not cheap and nasty, the battery lasts for ever off a single charge and the sound quality is superb. I use it for listening to streamed music around the house and for hands free in the car. The audio is particularly clear on hands free and is much clearer than my Plantronics headset which cost more than three times the price. Overall, great value for money and highly recommended.
Victoria
West Sussex
Oligarchy X1 Bluetooth Stereo Headset
22 November 2016
Very Good
I have use this headset & found it extremely good, super sounder and easy to operate. I will not hesitate to buy again from MobileFun the range of products and gadgets are great. Very happy with this purchase.
263 Reviews
|
Write a review
---
Additional information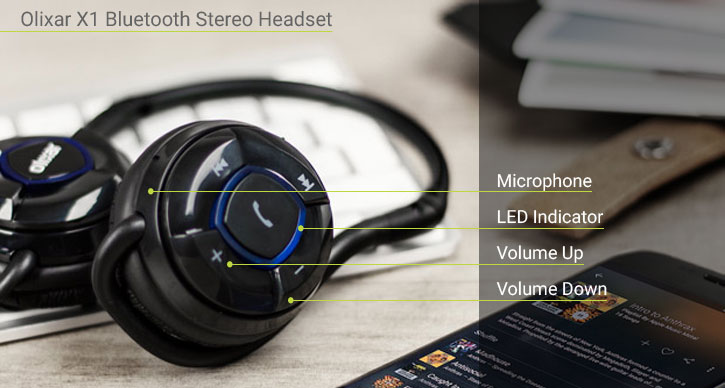 High quality wireless audio sounds great whether listening to music or making calls
The Olixar X1 Bluetooth Stereo Headset deliver rich defined bass when listening to music and also provides crystal clear sound during phone conversations with echo and noise cancellation.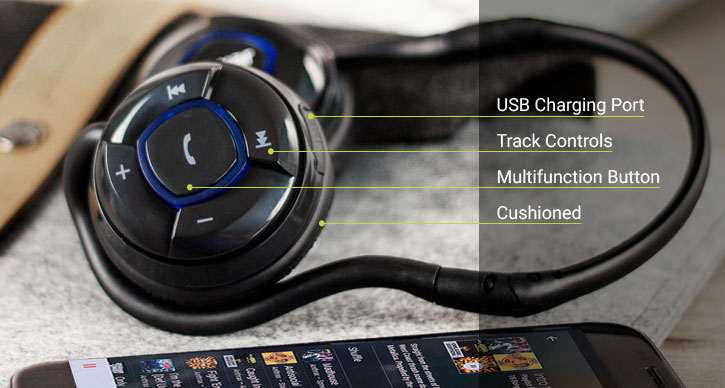 Stylish and modern design suitable for any attire
The Olixar X1 Bluetooth Stereo Headset has been designed with style in mind, delivering high quality headphones that look great with any outfit and regarded as one of the best smartphone accessories by the Independent. Featuring playback functions that allow you to play and pause music, flick through your favourite tracks - as well as adjusting the volume.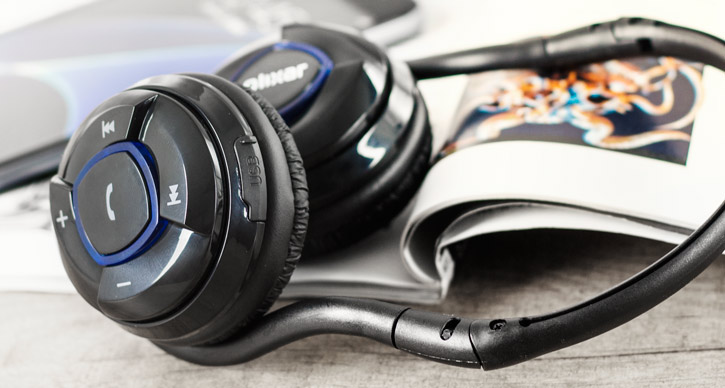 Built-in Li-Polymer battery that allows for up to 20 hours of talk/music time
The built-in 400mAh Li-Polymer battery allows for up to 20 hours of talk and music time from just one charge, with an impressive standby time of up to 400 hours. The headset battery can be recharged from any laptop or computer with the included Micro USB cable.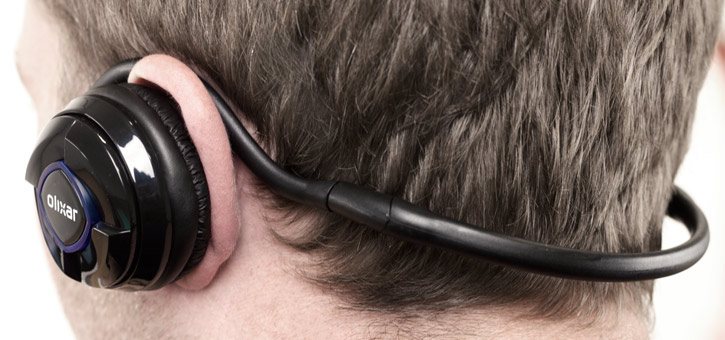 Compatible with 'all' Bluetooth enabled phones, tablets and laptops
This headset utilises Bluetooth 4.0 and is compatible with all Bluetooth enabled devices - including mobile phones, tablets, laptops and more.
To pair your device with the Olixar X1 Headset - simply hold the middle 'telephone' button on the headphones for 7 seconds when the headphones are off. Once the lights begin flashing red and blue, use your phone to search for Bluetooth devices and select the headset from the list. If you are asked for a password or pin code, use '0000'.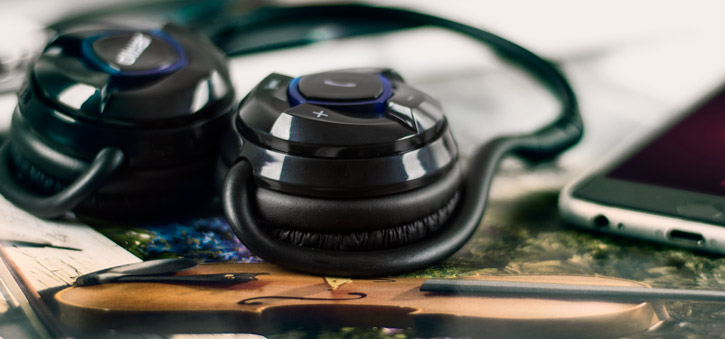 Allows you to make or answer calls, even when listening to music
This high quality headset allows you to make and receive calls, whenever and wherever you are. If your phone recognises an incoming call while you are listening to your favourite artist, the headphones will automatically mute the music - allowing you to enjoy your phone conversation uninterrupted.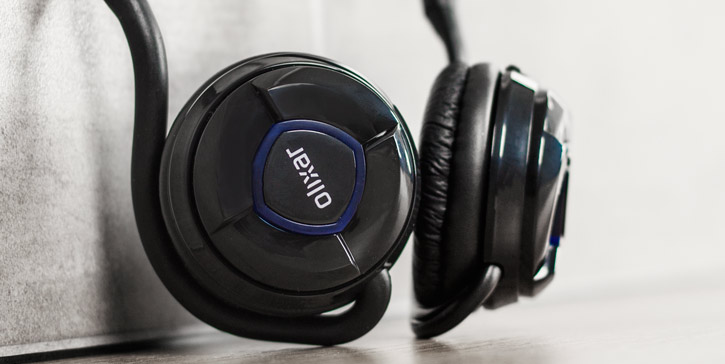 Bluetooth provides wirelcrystal clear sound from up to 10m away
The headset includes a Bluetooth range of up to 10 metres, providing you with the freedom to do as you wish - without concerning yourself the sound might cut out when you step away from your phone. Featuring a clever digital battery indicator, the X1 Bluetooth headset provides accurate and up-to-date information on your headsets battery life on all iOS devices. So you can constantly be aware of how much charge is left as well as when the headset needs recharging.
View the remaining battery level of your headset on your phone
If you are using an iOS device including iPhone, iPad or iPod Touch - you can view the remaining battery level of your Olixar X1 Headset right from your device's screen, so you are always aware of how much power you have left.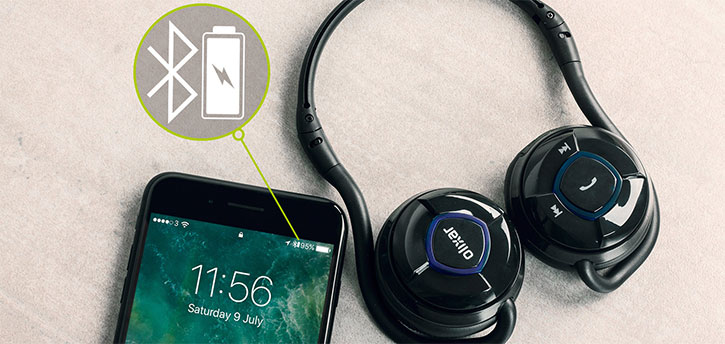 Features:
Playback functions: Play/pause, next track, previous track, volume up and down
Battery: Built-in 400mAh Li-Polymer rechargeable
Standby time: 400 hours
Talk/music time: 20 hours
Radio performance: V4.0+EDR class 2 - up to 10 metres
Frequency response: 18Hz to 22KHz and a
Signal to noise ratio: 95dB