Most useful customer reviews
Craig Rendles
Newcastle
iPhone 7
10 November 2016
Great Unique Product
Very simple but affective solution. Holds to the windscreen or dashboard perfectly and has great stability while driving. The build quality is very good and feels solidly made. Ideal for multi-uses being able to hold various other items. Arrived promptly and comes suitably packaged. There are many phone holders on the market at various prices but this one is certainly value for money. Does exactly what it says on the tin. 10/10
15 September 2016
Best ever
Best ever phone holder love it
Aamir
Calgary
Galaxy Note 4
6 September 2016
Very Versatile
This is my second unit. My first one broke at the clasp, so I ordered a replacement. I find putting the phone in and taking it out of the holder is extremely easy, and a very convenient feature. This is my favourite phone holder so far. Highly recommend it.
461 Reviews
|
Write a review
---
Additional information
Quickly mount and un-mount your phone with one hand
The stylish Dash Crab features a clip and grip system that makes mounting and unmounting your phone easy with one hand. The rubber grips hold your phone securely without damaging it and quickly pull open and shut when you retrive your phone.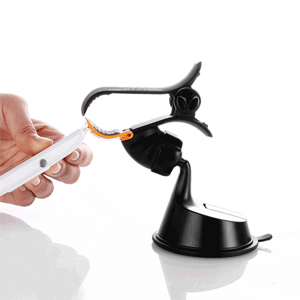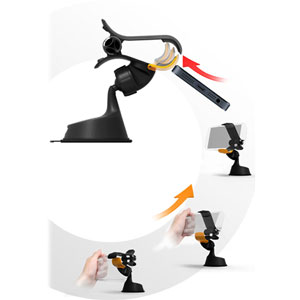 Sleek contemporary design
The Dash Crab FX features a sleek contemporary design with improved suction technology. A large base at the bottom of the Dash Crab allows you to mount your smartphone or GPS device to almost any non-porous flat surface - glass, plastic, metal, wood, and even drywall. The wide-jaw clamp easily accommodates devices with screens up to 11.5cm and rotates to your preferred viewing angle.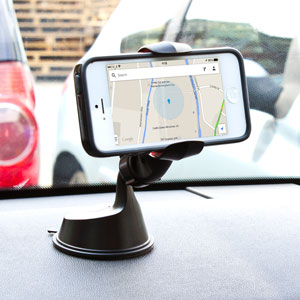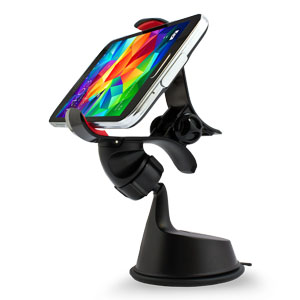 Suitable for phones with or without cases up to 11.5cm
The Dash Crab FX is the world's best universal car mount, with a unique stylish clip grip holder that securely holds your phone in the car - even in the roughest of terrains.
Suitable for phones with or without a case as the holder stretches up to 11.5cm. This allows it to grasp most smartphones, even the Galaxy Note 3 - regardless of how thick their cases are (including the Otterbox).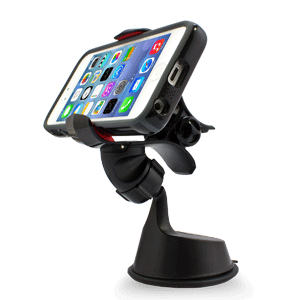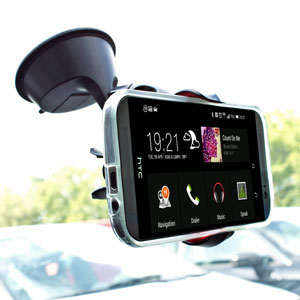 360° angle adjustment with easy locking system
The Dash Crab FX's ball and socket joint rotates through a complete 360°, allowing you to easily find a comfortable angle when driving. This is ideal to find a perfect viewing position, especially when using your smartphone as a Sat Nav (Satelite Navigation) system within your car.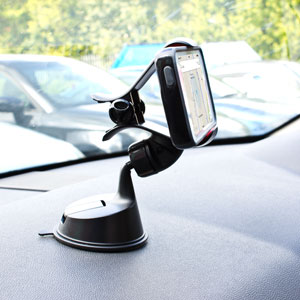 Secure holder on a wide range of surfaces
The Dash Crab FX Case Compatible Universal Car Holder features a patented suction mount, which adheres to almost any flat surface. Meaning that no matter what your holding and where your holding it, the Dash Grab will have you and your device covered. To clean simply wash under cold water, dry and your Dash Crab will be back to maximum suction.