Most useful customer reviews
16 April 2015
The best cell phone car holder so far!!
Mobile Fun offers the cheapest price, too. I bought 3 from here. Thanks.
Michael
North East England
Dash Crab FX
16 April 2015
Excellent device.
After having 2 previous windscreen holders break on me, i decided to try a different model. Im glad i did. this holder affixes firmly to the windscreen, and holds the phone solid with very little vibration making it through to the phone. It works well in landscape or portrait orientations. Easy installation, easy to insert and remove phone, strong grip on both windscreen and phone. Very good product.
Alasdair Fyfe
Glasgow
Tom Tom Satnav
8 April 2015
Great wee device
Easily applied - firm adherence to dashboard Device slips in readily without hassle, and remains well in place
374 Reviews
|
Write a review
---
Additional information
Quickly mount and un-mount your phone with one hand
The stylish Dash Crab features a clip and grip system that makes mounting and unmounting your phone easy with one hand. The rubber grips hold your phone securely without damaging it and quickly pull open and shut when you retrive your phone.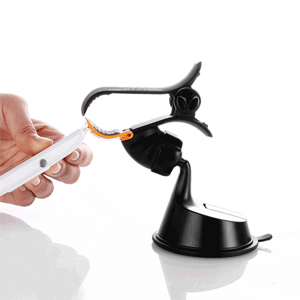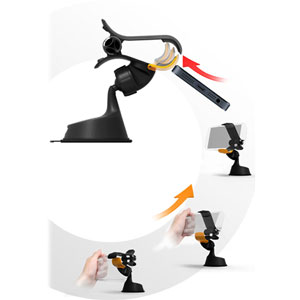 Sleek contemporary design
The Dash Crab FX features a sleek contemporary design with improved suction technology. A large base at the bottom of the Dash Crab allows you to mount your smartphone or GPS device to almost any non-porous flat surface - glass, plastic, metal, wood, and even drywall. The wide-jaw clamp easily accommodates devices with screens up to 11.5cm and rotates to your preferred viewing angle.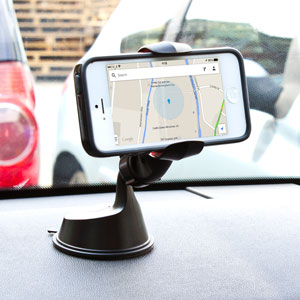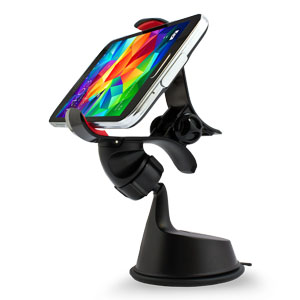 Suitable for phones with or without cases up to 11.5cm
The Dash Crab FX is the world's best universal car mount, with a unique stylish clip grip holder that securely holds your phone in the car - even in the roughest of terrains.
Suitable for phones with or without a case as the holder stretches up to 11.5cm. This allows it to grasp most smartphones, even the Galaxy Note 3 - regardless of how thick their cases are (including the Otterbox).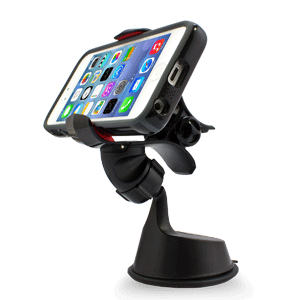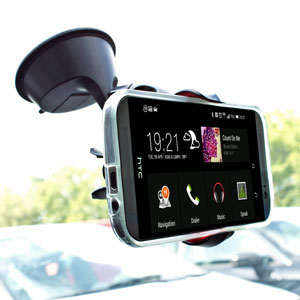 360° angle adjustment with easy locking system
The Dash Crab FX's ball and socket joint rotates through a complete 360°, allowing you to easily find a comfortable angle when driving. This is ideal to find a perfect viewing position, especially when using your smartphone as a Sat Nav (Satelite Navigation) system within your car.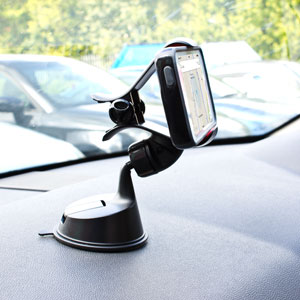 Secure holder on a wide range of surfaces
The Dash Crab FX Case Compatible Universal Car Holder features a patented suction mount, which adheres to almost any flat surface. Meaning that no matter what your holding and where your holding it, the Dash Grab will have you and your device covered. To clean simply wash under cold water, dry and your Dash Crab will be back to maximum suction.