Most useful customer reviews
Richard Lewis
Lincoln
Nexus 6p
20 May 2016
Very Good
Locks onto the dashboard far better than my old genuine HTC One Car Dock. securely holds my phone in place with no vibration so easy to read screen. Delivery spot on for all items ordered cannot fault Mobile Fun.
Geoff Andersen
Taunton, SW England
Dash Crab FX Case Compatible Universal Car Holder
16 April 2016
This is the beast!
This is the beast! I mean that. It can hold my iPhone – at any angle; it holds my SatNav so I'm always right on it! Right where I want to be – or at least right where I think I am :o). It sits firmly on the dash or the windscreen, or even the side window, confident and sassy. Yeah! It can also hold my driving gloves or my sunglasses without breaking a sweat, and a bottle of water is perfect. I love it. Gotta get me another, then I can hold two things at once. I feel like I could even teach it to juggle or wave or something – but maybe not :o). Best purchase so far this year (except for the car itself of course!). Love it!
Bob ross
Essex
Fx case compatible universal car holder
20 January 2016
Great little gadget
This little gadget is ideal for what i needed it was the only one that really does stick to the dashboard without falling off it was that good I bought another one because I went to clean it and dropped it on the Floor and broke it would I recommend this item yes I would
441 Reviews
|
Write a review
---
Additional information
Quickly mount and un-mount your phone with one hand
The stylish Dash Crab features a clip and grip system that makes mounting and unmounting your phone easy with one hand. The rubber grips hold your phone securely without damaging it and quickly pull open and shut when you retrive your phone.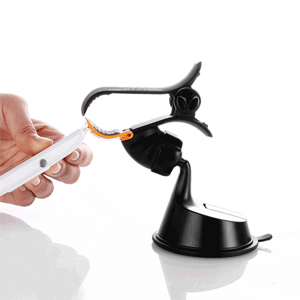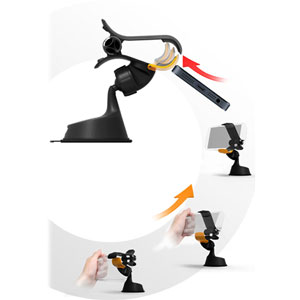 Sleek contemporary design
The Dash Crab FX features a sleek contemporary design with improved suction technology. A large base at the bottom of the Dash Crab allows you to mount your smartphone or GPS device to almost any non-porous flat surface - glass, plastic, metal, wood, and even drywall. The wide-jaw clamp easily accommodates devices with screens up to 11.5cm and rotates to your preferred viewing angle.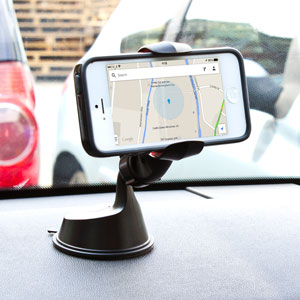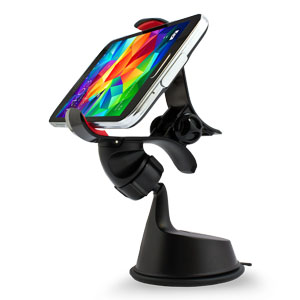 Suitable for phones with or without cases up to 11.5cm
The Dash Crab FX is the world's best universal car mount, with a unique stylish clip grip holder that securely holds your phone in the car - even in the roughest of terrains.
Suitable for phones with or without a case as the holder stretches up to 11.5cm. This allows it to grasp most smartphones, even the Galaxy Note 3 - regardless of how thick their cases are (including the Otterbox).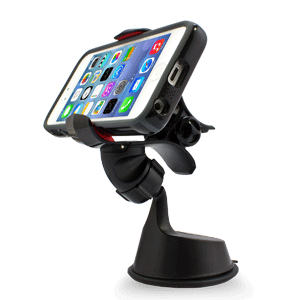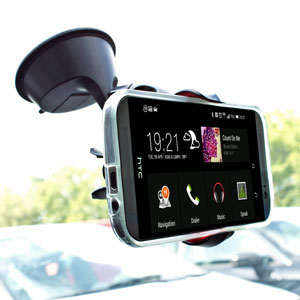 360° angle adjustment with easy locking system
The Dash Crab FX's ball and socket joint rotates through a complete 360°, allowing you to easily find a comfortable angle when driving. This is ideal to find a perfect viewing position, especially when using your smartphone as a Sat Nav (Satelite Navigation) system within your car.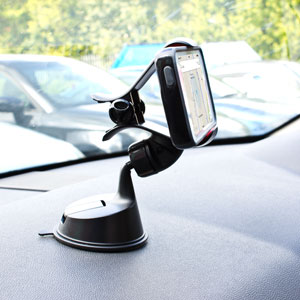 Secure holder on a wide range of surfaces
The Dash Crab FX Case Compatible Universal Car Holder features a patented suction mount, which adheres to almost any flat surface. Meaning that no matter what your holding and where your holding it, the Dash Grab will have you and your device covered. To clean simply wash under cold water, dry and your Dash Crab will be back to maximum suction.