Most useful customer reviews
Jay Nicholson
Unknown
iPhone 6plus
2 February 2016
Eventually found
I've been buying different types of holder for ages!! This one was the cheapest, and has been the best! It's value for money, and recommend it! I love it
2 February 2016
Good car mount
This is a cool little device which enables the Nexus, or any other phone of similar dimensions, to be held firmly whilst driving. It fixes to the window by means of a rotary sucker, which is very easy to place against the glass, twist the knurled base and hey presto it is held firmly. The phone is then held in the grips which have to be opened by hand, this can be a little fiddly and can inadvertently push volume, on/off buttons, but basically it's fine once you work this out. The phone can be rotated or angled into any position horizontal or vertical at will and is held firmly even on rough country roads or longer motorway journeys. It good value, works and easy to use. Recommended.
jamie readman
middlesbrough
samsung galaxy s5
25 January 2016
awesome little device
This device is a perfect bit of kit it does the job i want and it totally suits its purpose it even fits the bulkiest of phones like the s4 zoom i would definetly recommend this product its small and discreet but really does have good suction and it opens really wide awesome!!!!!
966 Reviews
|
Write a review
---
Why buy
Use it on your dashboard or windshield
Position your phone at any angle
Compatible with devices up to 3 in. in width
Leaves access for chargers and headphone sockets
Small and discreet doesn't block your view of the road
Super, long lasting grip to both the dash board and the windshield
---
Additional information
The OnmiHolder car holder is designed to allow you to position your mobile phone or mp3 player, in either landscape or portrait modes, either on your cars windshield or the dashboard.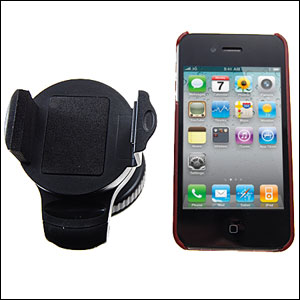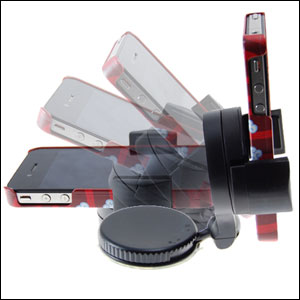 The OmniHolder car holder is a small and discreet windshield and dash board mount which wont obscure your view of' the road. Its designed with a unique ball joint and bracket system which allows you to use the holder on either your car's windshield or the dashboard. It's rotating bracket allows you to use your device in either landscape or portrait mode which is perfect if you want to use your mobile phone as a navigation device.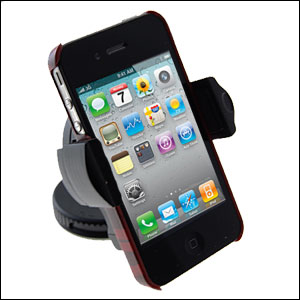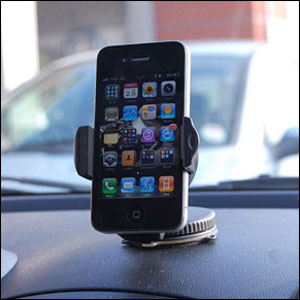 The holder comes with an adhesive plate which fixes on to your dashboard allowing you to use the car holder either on your windshield or on your dashboard which makes it perfect if you're using your phone as your navigation device whilst driving. With the adjustable swivel bracket you can easily remove the car holder from your windshield and place it on the dashboard.
As the holder uses a ball joint, you can position your device at any angle making it easier for your to position your device at a comfortable viewing angle. The suction mount offers a superior grip to whatever surface you apply it to, ensuring that your mobile phone wont fall causing damage to your device.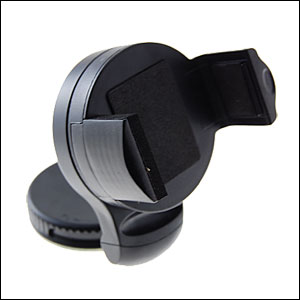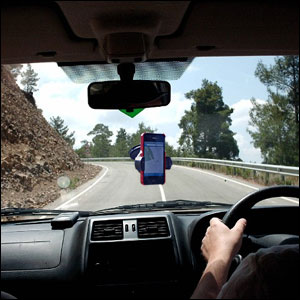 The holders extending arm means that it fits the majority of modern devices with or without a case installed, so you don't need to keep removing your phone from its case to use it in the car. The opening at the bottom of the holder means you can still access your charging socket or 3.5mm socket at all times. The arms extend to a maximum of .5 in., which is enough for all but the largest smartphones.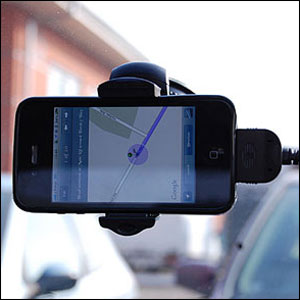 It features soft pads which gently cushion your device whilst its in the holder ensuring that your device will not slip out of the holder but also it won't pick up any scratches while positioned in the holder.
Dimension of the pad is approximately 2.5 inches.
Video