Most useful customer reviews
James Warrior
Unknown
Motorola mobile phone
22 September 2014
It does the job well.
This holder is easy to fix to a windscreen or adhesive pad and holds on more firmly than any similar product I've used before.
John Stone
East Cowes
Driving Camera
22 September 2014
Not just for a phone
The fixing bracket for my driving camera had snapped in such a place that it couldn't be glued together again and I looked on the seller's website for a replacement but they didn't supply spare parts. I received an email from Mobile Fun advertising this item and bought it to try as it was so cheap! It worked! Admittedly not perfectly, the camera does wobble slightly when driving over rough roads, but all in all a very good replacement.
Dave Carnell
Southampton
Motorola x
21 September 2014
Does what it says on the tin
I have been looking for something to hold my phone in the car and saw this and took a chance, glad I did
849 Reviews
|
Write a review
---
Why buy
Use it on your dashboard or windshield
Position your phone at any angle
Compatible with devices up to 3 in. in width
Leaves access for chargers and headphone sockets
Small and discreet doesn't block your view of the road
Super, long lasting grip to both the dash board and the windshield
---
Additional information
The OnmiHolder car holder is designed to allow you to position your mobile phone or mp3 player, in either landscape or portrait modes, either on your cars windshield or the dashboard.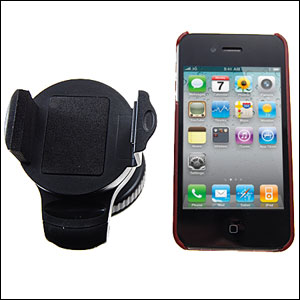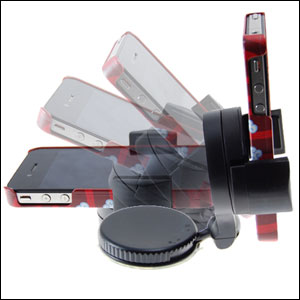 The OmniHolder car holder is a small and discreet windshield and dash board mount which wont obscure your view of' the road. Its designed with a unique ball joint and bracket system which allows you to use the holder on either your car's windshield or the dashboard. It's rotating bracket allows you to use your device in either landscape or portrait mode which is perfect if you want to use your mobile phone as a navigation device.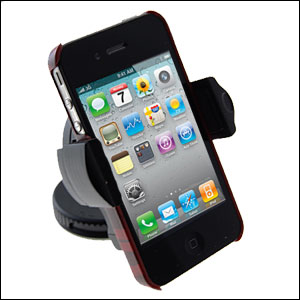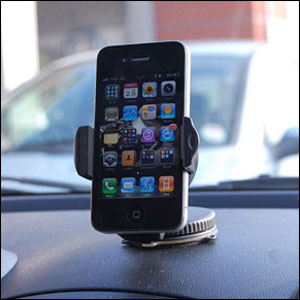 The holder comes with an adhesive plate which fixes on to your dashboard allowing you to use the car holder either on your windshield or on your dashboard which makes it perfect if you're using your phone as your navigation device whilst driving. With the adjustable swivel bracket you can easily remove the car holder from your windshield and place it on the dashboard.
As the holder uses a ball joint, you can position your device at any angle making it easier for your to position your device at a comfortable viewing angle. The suction mount offers a superior grip to whatever surface you apply it to, ensuring that your mobile phone wont fall causing damage to your device.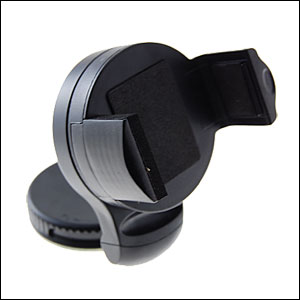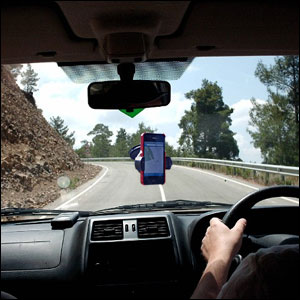 The holders extending arm means that it fits the majority of modern devices with or without a case installed, so you don't need to keep removing your phone from its case to use it in the car. The opening at the bottom of the holder means you can still access your charging socket or 3.5mm socket at all times. The arms extend to a maximum of .5 in., which is enough for all but the largest smartphones.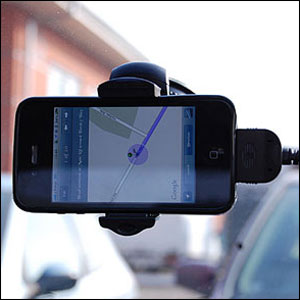 It features soft pads which gently cushion your device whilst its in the holder ensuring that your device will not slip out of the holder but also it won't pick up any scratches while positioned in the holder.
Dimension of the pad is approximately 2.5 inches.
Video
There are no reviews for your native language. Please select an alternative filter above.
Average rating 4,2 given by 849 customers | Write a review