Most useful customer reviews
ken morrell
durham
motog4
15 November 2016
in car h
grt item
Charles Turner
Surrey
vent in car holder
23 August 2016
Well designed
It's a tight fit for bigger phones so check the dimensions per the description before you buy. Works as promised and feels very secure.
Richard Bryenton
Middlesex TW13
Olixar invent phone holder
15 August 2016
Good value for money phone holder
Came across this after searching various suppliers. Wanted something with a little bit of style but also some strength as previous ones have been cheap plastic hooks that break easily. This one fits the bill perfectly and would recommend to anyone. Also very reasonable price and with very quick free postage included I couldn't have found a better deal.
916 Reviews
|
Write a review
---
Why buy
Vent holding mechanism compatible with most cars
Fits any phone between 55mm and 80mm in width
Case compatible
360 degree rotation of your phone
Keeps your smartphone held in position
---
Additional information
Unique vent holding mechanism compatible with most cars
The inVENT mount includes a robust metal arm that hooks on to your vehicle vent, with a plastic spring-loaded holding block securing it in place.
A pair of adjustable padded arms allows you to rest the mount against your dash or centre console, taking pressure off the vents themselves - allowing for a safer and more secure hold.
Ideal for holding your smartphone when you decide to utilize it as a Sat Nav (Satellite Navigation) device.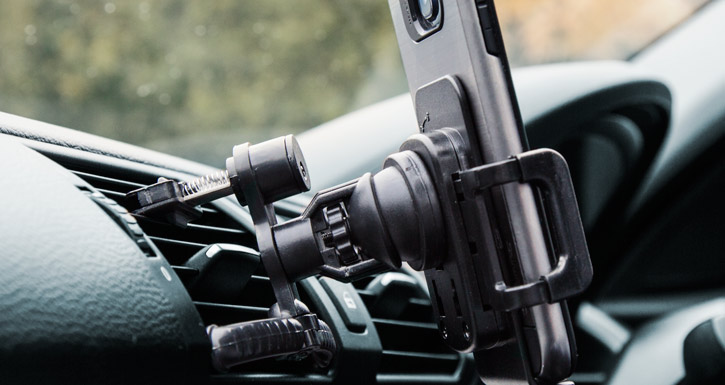 Fits any phone between 55mm and 80mm in width
The arms on the holder expand from 55mm all the way up to 80mm, enough to accommodate the majority of modern phones.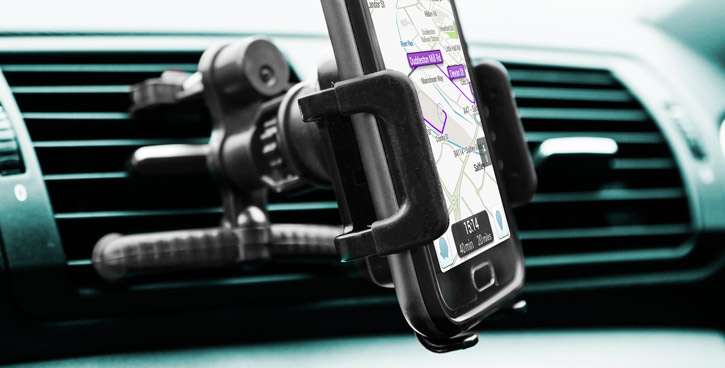 No matter which phone you own, you'll be able to position the holder within easy viewing distance.
Case compatible
The inVENT is fully case compatible, so there is no need to remove your phone from its case while you are using the holder.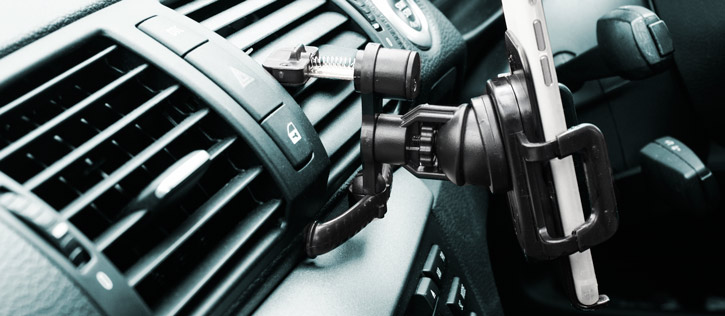 360 degree rotation of your phone
The holder features a large ball joint, allowing you to rotate your phone 360° for portrait or landscape positions and also includes a tilt depth of roughly 30° - meaning you can position the device however you wish.
A simple nut-and-bolt mechanism allows you to secure the holder in place once you've found the perfect viewing angle.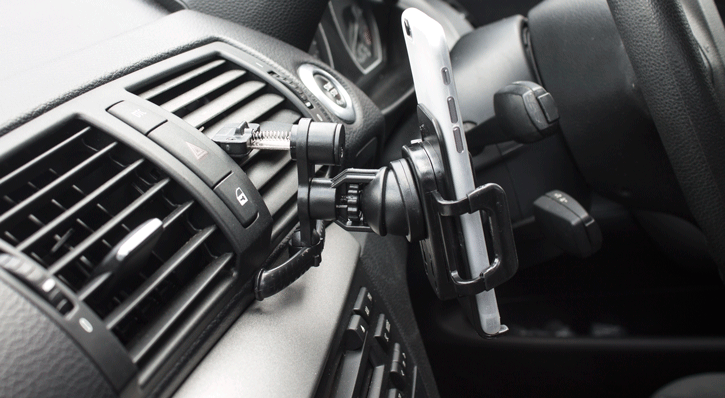 Thumbscrew mechanism keeps your smartphone held in position
To ensure that your phone is secure, the rear of the air vent mount features a locking mechanism which can be tightened to lock your device into place.