Most useful customer reviews
Kays
london
Samsung galaxy s/Samsung galaxy s2
26 November 2012
good headphones BUT........
these headphones are good! But be careful as earpads can be a bit loose. I lost one earpad and I can not get replacement any-where, not even from mobilfun where I purchased them so I am not using them now; shame really.
Tone
Unknown
Sony Ericsson arc S
3 October 2012
"sound"
Good.Not bad.Value for money.Compact.Nice adequate.Could do with slight padding on band.Plenty load enough.I'm a happy chappy.
Josh
Norfolk
iPad 2, Samsung Galaxy Note
11 September 2012
Few problems.... But okay product
The first problem was that they didn't come with the earphone pad in the picture, but a different, less stylish set and secondly if you have a head that's on the large side, they're not gonna fit great and will really hurt. Sound quality is a bit touch and go at first but when you have paired with a device several times it gets better. They're really what you would expect for the price, but my advice is spend a little more on the jaybird sb2 or the Venus zync.
152 Reviews
|
Write a review
---
Why buy
New and improved version
Listen to your music wirelessly via Bluetooth
Stylish, premium design
Adjustable headband for optimum comfort
Built in microphone for taking calls
Controls built into headset to control your music playback
---
Additional information
Following on from the Moor MR002 Bluetooth headset, the Premium Edition MR002 offers the same great value and quality but with improved enhancements.
Listen to your music wirelessly with Bluetooth
This headset allows you to pair with any bluetooth device which supports Headset, Hands free, A2DP and AVRCP profiles. This includes laptops, mobile phones and games consoles. This headset features Bluetooth 2.1 which is also compatible with older versions. The headset although it is an over the ear design has deep rich bass tones for full sound reproduction.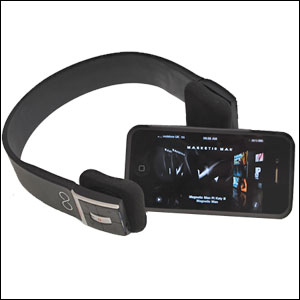 Stylish, premium design
The stylish design will go with whatever you are wearing, the premium materials used will last as long as you will. The lightweight design of the headset means you won't realise you are wearing it.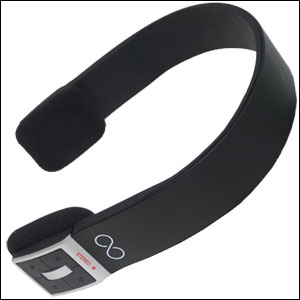 Adjustable headband for optimum comfort
The headband features adjustable length sliders for a more comfortable fit. The headband is also flexible and will fit comfortably on all head shapes and sizes. The padded headphones also add to the comfort of the device.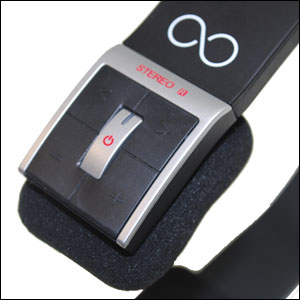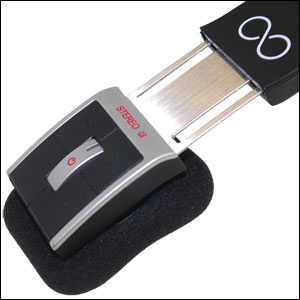 Built in microphone for taking calls
The built in microphone allows you to have handsfree phone conversations. If you are listening to music on your phone, it will automatically cut out the song so you can take your call and once you hang up your music will return. The built in microphone will also allow you to use this for talking to friends through online gaming.
Controls built into headset to control device
The BTH002 has controls built in in order to change the volume, tracks, pick up or reject a phone call and activate voice control on compatible devices all without having to remove the headset.
Specifications:
Bluetooth version: Bluetooth V2.1
Bluetooth profiles: Headset, Handset, A2DP, AVRCP
Range: 10 metres
Music playback: up to 10 hours
Talk time: Up to 11 hours
Standby time: Up to 250 hours
Charging time: Approx 3 hours
Weight: Approx 103g
Dimensions: 162 x 153 x 32mm
There are no reviews for your native language. Please select an alternative filter above.
Average rating 4,6 given by 152 customers | Write a review