Most useful customer reviews
julian
newport
samsung galaxy ace
7 April 2013
does the job
small but very efective, my 1st headset so cant compare it to anything else. brilliant little set easily pared with my mobile and is so clear and comfy. you just got to love it.
John
Unknown
HTC wildfire S
17 February 2013
SmallTalk Mini Bluetooth Headset
Fantastic little ear piece, clear reception, easy to tune in, now automatically pairs when i turnb it on, comfortable to wearm and service was great arrived really quickly, and the cost is great value for money
Lee Shepherd
Stoke-On-Trent
Samsung Galaxy Note
6 January 2013
Very small and easy to use
I got this for my wife as she has a very large phone and it is very difficult to hold to your ear when making a call. She does not like bluetooth headsets normally as she thinks they look silly, but with this it is so small it is not very visible. It is easy to pair and can connect to two phones. Ideal product for us.
159 Reviews
|
Write a review
---
Additional information
The SmallTalk Mini is the World's smallest Bluetooth Headset.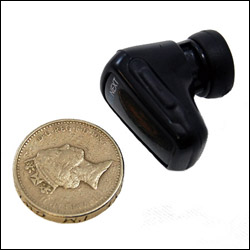 Why Buy:
Smallest Bluetooth headset in the World.

Sleek and stylish design.
It weighs only 6g.
It has multipoint so you can connect 2 phones at the same time.
It includes a USB and car charger adapter.
Works as in ear or over ear solution.
The SmallTalk Mini Bluetooth headset is not only super small and superlight – but it also can connect to 2 phones at the same time, so no matter which phone rings you will be able to take the call via a this headset.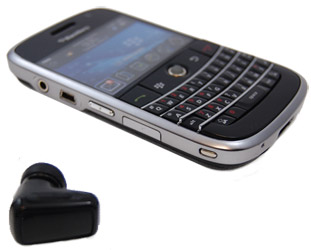 Why Multi-Point?

Multipoint allows your Bluetooth Headset to be connected to two Bluetooth devices at the same time. When a call comes in, the headset knows which handset is ringing and will connect to the phone automatically.
Multipoint can benefit most Bluetooth Headset users. It is ideal if you have to carry around a work phone and a personal phone but don't want the hassle of having two separate headsets or re-connecting and pairing you headset with each phone.
If you use Skype or VOIP telephony at home, but don't want to be tied down to sitting in front of your PC, Multipoint means you can pair your compatible Bluetooth Headset to your PC and your mobile and no matter which phone rings, the call will come through to your headset. Read our guide on using a Bluetooth Headset with your computer.
Sleek, Small and Stylish

Small and lightweight, the SmallTalk can be used with or without the included ear hook. The ear hook is removable so you can position the headset anywhere in your ear for maximum comfort.
The headset also comes with a car charger and a USB cable so you can ensure that your headset is always charged up. Perfect if you have a heavy day of phone usage ahead of you.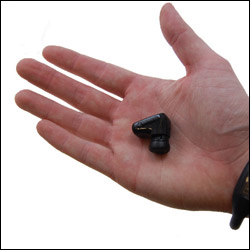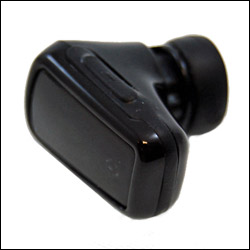 Specification:
Bluetooth v2.1 class 2.
Supports Bluetooth Headset and Handsfree profiles.
Small and Light (at 6.5g only) in-ear type Bluetooth headset.
Multipoint function to connect with two mobile handsets.
Talk time: Up to 3 hours.
Standby time: Up to 100 hours.
Charging time: Within 3 hours.
Dimensions (main body): 26.2 x 15.6mm.
Weight: 6.5 grams.
Whats in the box?

· SmallTalk Mini Bluetooth headset.
· Ear Loop.
· USB Charging Cable.
· Car Charger Adapter.
· User manual.